By Oleg Volk –
Over the past thirty years, the AKM platform went from the default budget option for people who couldn't afford an AR15 but didn't want a clip-fed SKS to a deliberate choice for shooters appreciative of its simplicity and ruggedness. In the time of cheap military surplus ammunition and AWB-compliant AKM clones, users could overlook imperfect finish and a limited line of accessories. But not today, when AKM clones cost as much as AR15s, and ammunition is in short supply. These days, people buying such rifles can reasonably expect better fit and finish, and accessories to improve shooting comfort and practical accuracy.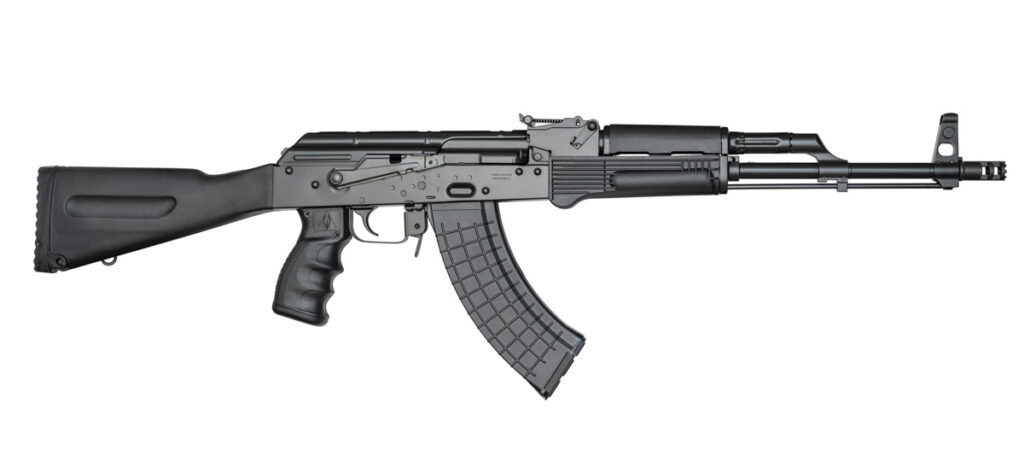 For the past 21 years, Pioneer Arms, of Radom, Poland, has been making AKM pattern rifles and other guns. Since, 2001, Pioneer Arms U.S., a company founded, owned and run by U.S. Army veterans, has been importing their rifles in the permitted "sporting" single-stack, thumbhole stocked configuration, and further machining the guns to proper AKM specs, other than semi-auto only trigger group. Over time, the quality and the features of these rifles evolved to the present state of high quality at a moderate price.
The Classic model is a conventional, stamped receiver AKM without a side rail. A side rail can be added, or the rear sight leaf may be replaced with a Pioneer Arms-exclusive railed base which included a backup U-notch rear sight. For my accuracy tests, I went with a Texas Weapons Systems Dog Leg Gen-3 rail cover: it accommodated a 1-4x Vortex scope for more exact aiming than possible with a red dot sight. Polymer furniture includes standoff ribs on the forend to permit firing even after the barrel warms up, a recoil-absorbing rubber buttpad, and a contoured finger groove pistol grip for better one-handed control. As a concession to utility, the fire control selector is notched for locking the bolt back. My rifle came with an otherwise standard selector lever, while the current guns are shipped with an extended model with a second horizontal pad for activation with an index finger.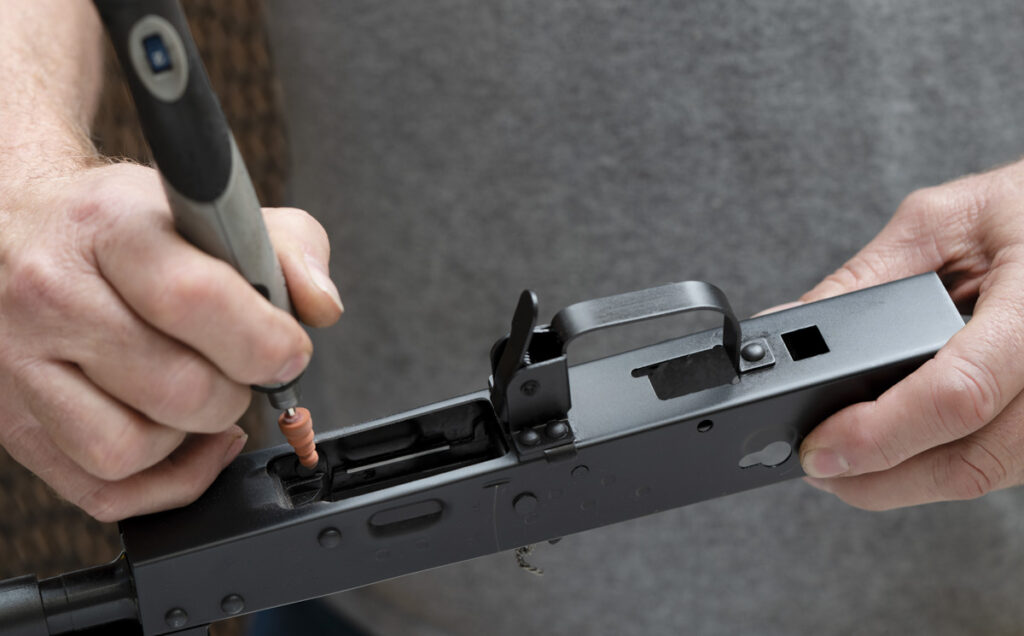 The rifle is conventionally configured but has improvements over the original in the finish. The nitrided barrel has corrosion resistance similar to chrome lining but its smoother surface improves accuracy. Using the Vortex scope set to 4x, even with base-level steel-cased Wolf ball ammunition, this rifle lets me hit a 3-inch spinner at 110 yards every time. Considering the mil-spec trigger, that's a very reasonable performance. Groups tighten up a little to 2.5-MOA with brass-cased Geco and Fiocchi ball and get closer to 2.2-MOA with Federal Fusion soft point. Feeding has been predictably perfect with all types of magazines, from Magpul, Xtech, Promag, steel military surplus 30-rounders and drums. Pioneer Arms U.S. offers a particularly lightweight fiber-reinforced polymer 30-rounder that works equally well while weighing only 6 ounces compared to 13-ounce original steel military magazines and 8 ounces for a milsurp polymer mag.
Sound-suppressed use with a clever muzzle thread adapter to U.S.-standard 5/8-24 produced no gas blowback at the shooter end of the rifle. The rifle ships with both an effective flash hider and a Russian-style slant muzzle compensator, easily switchable without the use of tools. A very effective, but not concussive, two-port muzzle brake is also available.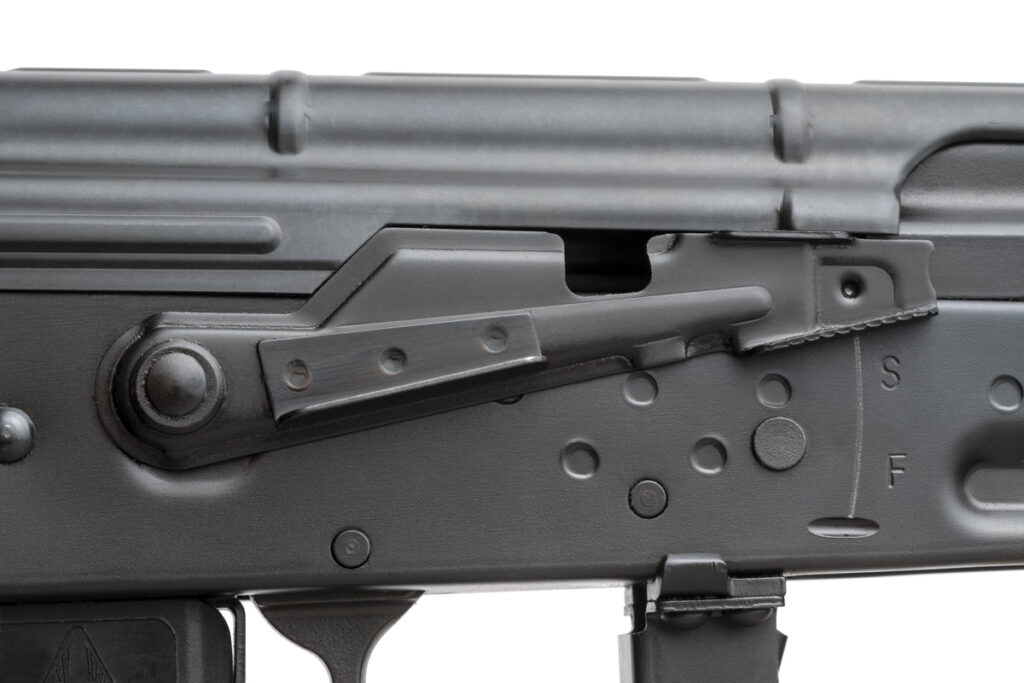 High-tech manufacturing coupled with a multi-step quality control process by staff who are all enthusiastic shooters results in a reliable product with not much to complain about. These rifles are definitely finer than Russian mil-spec, other than lacking the fun mode selector position. With ammunition currently being less plentiful, that's a less lamentable omission than it used to be. Like the famous meme says: "NYET! Rifle is fine."
Specifications
Make: Pioneer Arms, Radom
Model: Classic
Caliber: 7.62x39mm
Weight: 7.3lb
Magazine Capacity: 30
Overall Length: 34.6in
Barrel: 16in, 1:9.5in twist
MSRP: $900
URL: pioneerarmsus.com
Scroll down for more photos of the the Pioneer Arms Classic.