By Robert Bruce
"The service grade M14 is not something less than something else. It is a beauty, a work of art in and of its own. It's a very elegant system; the way it works, all of the parts, the geometry. The way they all work together is magnificent." W. Clint McKee, Fulton Armory
Out of some 1.3 million M14 rifles that the Department of Defense made and acquired before pulling the production plug in 1964 and switching GIs over to the M16, we're told the NFA registry lists only about one hundred in civilian hands. Prices in excess of fifteen thousand dollars confront those who covet a selective fire original.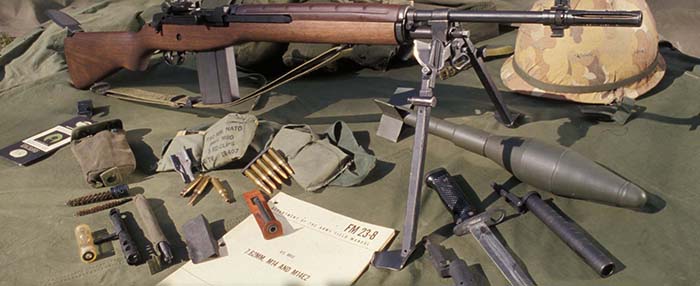 But savvy shooters know about the light and fast firing M14's thoroughly documented uncontrollability in full auto. Uncle Sam sure did and the vast majority of those issued by the Army and Marine Corps were fitted with a distinctive "button" lock on the selector, mandating deliberate semiautomatic fire. Only a small percentage of soldiers got rock 'n roll Fourteens and most of these went to the two designated "automatic riflemen" in each infantry squad. Even with lots of special training and rifles equipped with sturdy bipods, chunky pistol grip stocks and clamp-on muzzle stabilizers, most M14 automatic riflemen couldn't come near the effectiveness of their BAR-toting predecessors.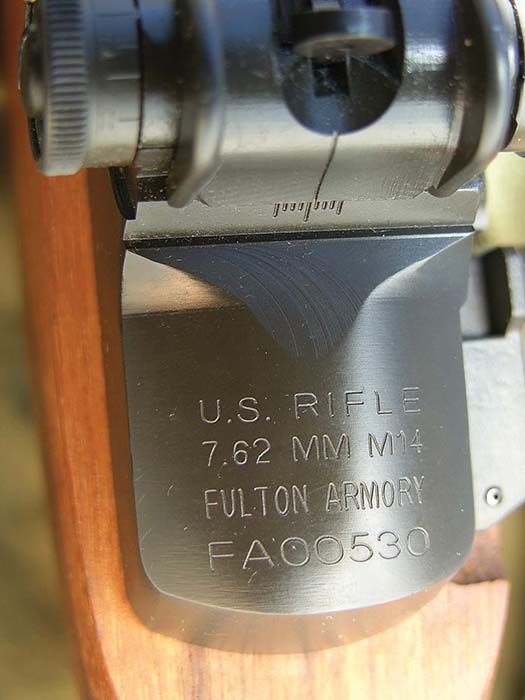 With this in mind, most Fourteen fanciers would probably do best to choose the practical path and buy one in semiauto. A half dozen firms offer these at list prices ranging from around $700 for the Communist Chinese knockoffs to three times that for top quality American made rifles. SAR wanted to know what you get near the high end of the scale; so we called Clint McKee.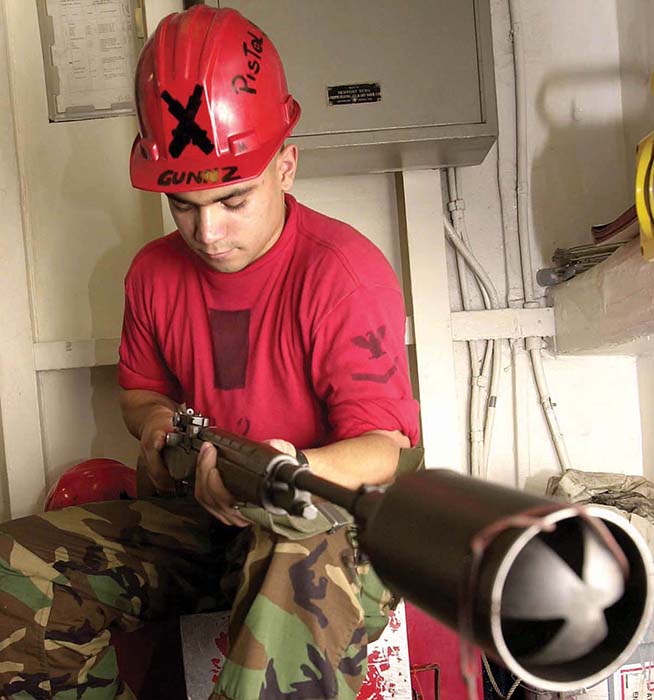 Fulton Armory
W. Clinton McKee is Fulton Armory's owner and driving force, a self-taught master gun maker with more than 20 years experience building the big four of 20th Century US military rifles; the M1 Garand, M1 Carbine, M14, and M16. He's an amiable and modest fellow with a laid back demeanor. But there is also, we found, an intensity and remarkable depth of knowledge in discussions involving most any aspect of small arms from the grand sweep of history to precisely machining helical cuts.
McKee said he was a long time fan of SAR and would be pleased to send us one of his favorites, the GI look-alike M14 Service Rifle, adding, "I truly love that rifle. It's why I started this place. In the beginning it's all I did, all the company did." Only thing though, he cautioned, it would take several weeks as he personally builds every Fourteen and was very busy with rifles already promised to loyal customers. We admire that and agreed to go to the back of the line.
When our turn finally came around and the M14 arrived at our favorite local gun store, initial inspection showed that McKee had added a few of the recommended options to the basic model listed in his catalog at just under $1,800. With the new mil-spec Criterion (Krieger) barrel featuring hard chromed chamber and bore, new-made walnut stock and dummy selector, the sample rifle we got carried the impressive price tag of $2,055. This set up the obvious question…
Get What You Pay For?
We had found Fulton, McKee and his Fourteens through word of mouth from respected sources like colleague and internationally known gun expert Charlie Cutshaw, as well as a serious amount of comparison shopping. All factors considered, his rifles seemed likely to be good value for the price when weighing considerations like authenticity, durability, reliability, accuracy, and customer service. We also liked the idea that his solidly established 18 year old company was still small enough for buyers to deal directly with the owner and chief gunsmith.

Fulton's enviable reputation is firmly grounded on several factors that set it apart from the competition. First, there is a mountain of original GI parts in the enormous warehouse and shop facility that enables McKee to continue to build what are arguably the most authentic M14s for private ownership this side of the NFA registry. While others are slapping in more and more aftermarket components of uneven quality, Fulton has the real stuff, most everything in brand new condition. The same holds true for M1 rifles and carbines, as well as AR-15/M16s. Want GI? Get Fulton.
Then, there is McKee himself; a seasoned veteran of nearly a quarter century in the military surplus firearms business. Call Fulton to order a Fourteen or other rifle and you're likely to talk at length with McKee. He'll gently ask about what you want and why, listening closely and mulling over the answers.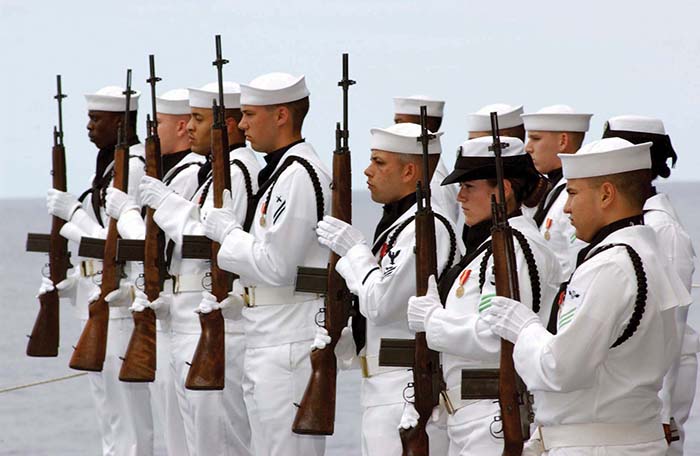 "Because we build every rifle one at a time, every one can be different. A customer will call and ask for a Peerless, our top of the line match rifle. When we talk to him about it we might find that he carried an M14 in the Marine Corps and wants one to look at on his wall and carry to the range once in awhile. Maybe the ideal for him is a combination of Service Rifle with some match parts. He pays less but he gets more."
From Service grade to Peerless, all Fulton Fourteens are shaped by the hands of Clint McKee. The president of the company builds your rifle himself, putting many years of experience to work. He inspects and qualifies the receiver, hand laps the GI bolt for perfect fit and function, installs and headspaces the barrel, selects and assembles your Fourteen from first class parts, then test fires it. That's real quality control and craftsmanship. Got a problem after taking delivery? Call the boss himself and talk it over. Money back guarantee.
A third major factor in Fulton's fine reputation is the proprietary M14 receiver that McKee designed, driven by many years at a workbench building semiautomatic Fourteens on receivers made by other people. He says that some receivers were good enough and a few were pretty good, but none had both the consistent quality and mechanical characteristics that he knew were needed.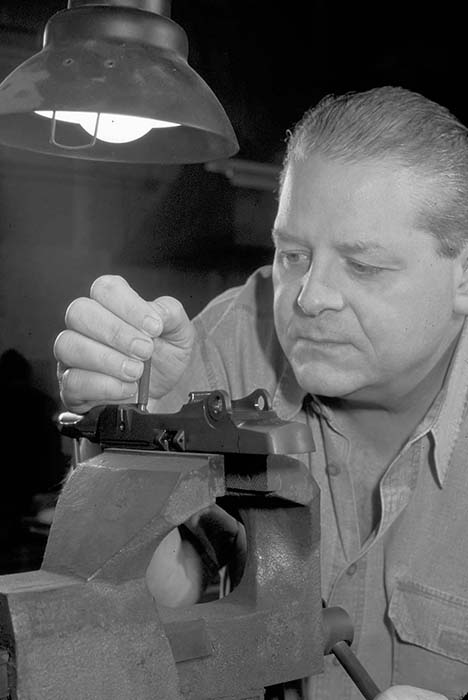 Determined to remedy this situation, he began a long and frustrating search for someone to make the relatively small runs of an M14 receiver that would meet his high standards of strength, form and function, at a price that would still be affordable for his customers. And, by the way, just using GI blueprints and leaving off the shaft for the selector assembly wasn't going to cut it.
"This is where some companies have gone wrong," McKee explained to SAR during our later visit to Fulton, "it's not an M14 and you can't make it exactly the same."
As one specific example among many in the wealth of engineering insights McKee provided in a highly detailed explanation that followed, he pointed to the prominent right side ledge on Fulton's receiver, twice as thick as that of the GI version. "This was the first thing we had to do in designing a good semiautomatic receiver," he said. "It supports the operating rod so it won't roll away. In turn, this keeps the bolt roller captured in the op rod cam slot so it doesn't get destroyed." The long search for the right receiver maker kept leading back to Armscorp, just a few miles up the road from Fulton's Savage, Maryland, location. They were well known for precision manufacture of receivers for FALs and other rifles, one of which was an M14.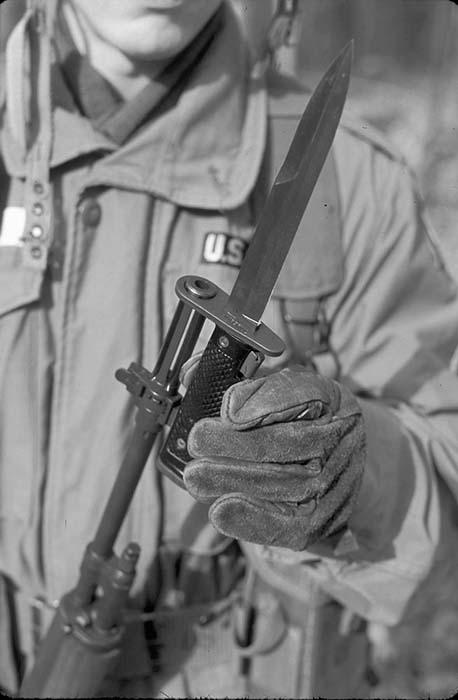 McKee says that years of badgering Armscorp owner Jack Friese finally paid off. He persuaded his old friend and former business partner (another whole story) to begin producing a significantly modified version exclusively for Fulton Armory. No small task in itself because, he says, "The M14 is second only among the world's modern military rifles to the M1 Garand receiver in difficulty of manufacture."
This arduous process took more than 18 months of trial and error, tweaking and tuning before McKee was satisfied. The Fulton Armory M14 receiver made its public debut at the National Matches in 2003 to critical acclaim and has gone on to competition honors and commercial success. Technical details deserve a whole feature of their own but essential elements include use of the same super tough 8620 ordnance steel used in original government receiver forgings. 90 percent of machining operations are carried out by CNC equipment and the rest in specially built fixtures. All this ensures that essential geometric precision in tricky things like locking lug helical cuts is properly executed. Heat treatment with carburization follows, surface hardening the receivers to 50-55 on the Rockwell C scale.
McKee says that he personally inspects every receiver, first with a practiced eye, then with precision measuring tools. Those that pass are deep cleaned, bead blasted, and hot dipped in IRCOLUBE, a specially formulated mil-spec manganese phosphate solution. In addition to a beautiful deep semi-gloss black finish for excellent corrosion resistance, this high-tech update on traditional "Parkerizing" is said to have molecular level lubricating properties. This minimizes wear and assists functioning under extreme operational and environmental conditions.
The Sample for SAR
The M14 Service Rifle Fulton sent us certainly looked impressive from muzzle to butt with machined steel in deep black finish and beautiful hardwood furniture. Just like the first ones fresh off government production lines in 1960, it had that elegant barrel and distinctive flash suppressor with bayonet lug, genuine walnut first model contoured stock, switchable fire selector, 20-round box magazine, OD green web sling, and hinged buttplate.
Its weight, balance and configuration provided silent testimony to the genius of John Garand and the engineers who followed in his footsteps at the original Springfield Armory (the historic one in Massachusetts). After all, it has been said often and with great authority that the M14 is essentially a "product improved" upgrade of Garand's incomparable M1.
But one small issue – its receiver had a slight but noticeable surface ripple in a dime sized area on the left side above the bolt stop. Closer inspection showed this to be only a mild exterior blemish but it was enough to catch the eye of the gun shop staffers who have seen a fair number of the competitors' Fourteens.
A photo of the blemish was emailed to Fulton and this sparked a three way conversation between me, McKee and his long time associate Walt Kuleck. We soon got plenty of evidence that many of Uncle Sam's originals would win no beauty contests and most of the prettiest commercial receivers were dimensionally flawed. However, McKee knew that really wasn't the point. "In the inspection process the receiver's geometry, integrity and mechanical function are the most important things to us. I didn't notice those casting marks then or later when I built that rifle. This is very rare and usually the bead blasting and phosphating takes care of it. But, we know that appearance can also be a factor and any customer who asks for a replacement will get it."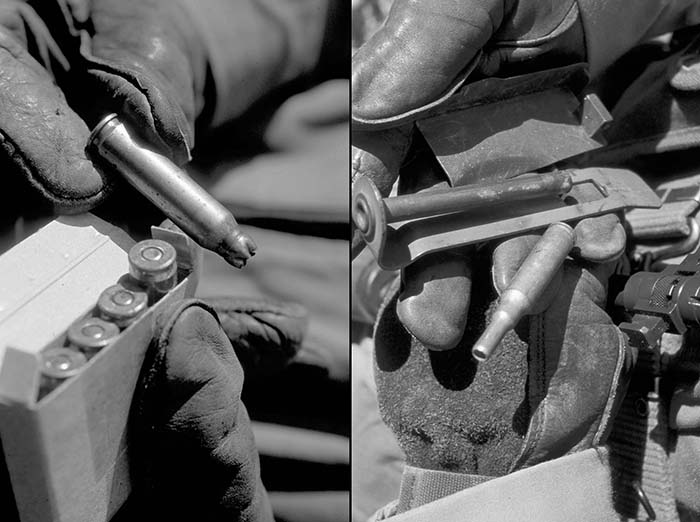 This Is My Rifle
Not long afterward we were out pumping 7.62mm NATO slugs at the local gun club range, a well designed facility with a distinctly military appearance. Our shooter for the session came from the Virginia Army National Guard's Service Rifle Team and – although they use rack grade M16A2 assault rifles – did a pretty good job as a first time shooter with the bigger battle rifle. Despite nippy temperatures in the high 50's, a vicious crosswind and 30 year old surplus ball ammo, he managed to consistently print respectable groups at 100 meters from the bench with sandbag rest; and never failed to bong the gong at 200 meters from the other shooting positions.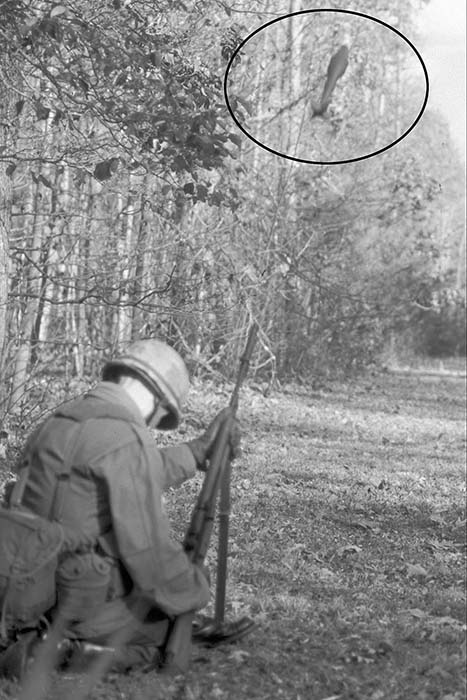 Not content with the tired old "guy shoots from bench" photo routine, we kicked it up a notch by uniforming our rifleman as a Marine recruit undergoing BRM (Basic Rifle Marksmanship) at Parris Island circa 1962. Leathernecks from way before then till now will recognize the iconic shooting jacket and the use of approved shooting positions from manuals of the period. All this, we figured, put the weapon in its natural element with a US military service that genuinely and consistently reveres the art and science of riflery.
Heavy rain cut short our plans for hours of M14 marksmanship fun but, in the time we had, McKee's rifle dutifully digested about 200 rounds of three different kinds of US and foreign surplus ball ammo. There was no hint of a hiccup in slow and fast fire starting at the comfortable bench with sandbags then moving out onto the gritty berm. Although everything soon started getting not only cold but wet, the rifle didn't seem to mind and we left rather pleased with the whole experience.
Airborne All The Way
Phase 2 of the operation was to take the rifle out into the field with a reenactor portraying a member of the Army's 82nd Airborne Division in 1964. This was not too long before the elite "All Americans" became the first major unit ordered to switch to M16s. Since the test rifle had Fulton's excellent reproduction/non-functioning selector switch, the paratrooper would be a designated automatic rifleman.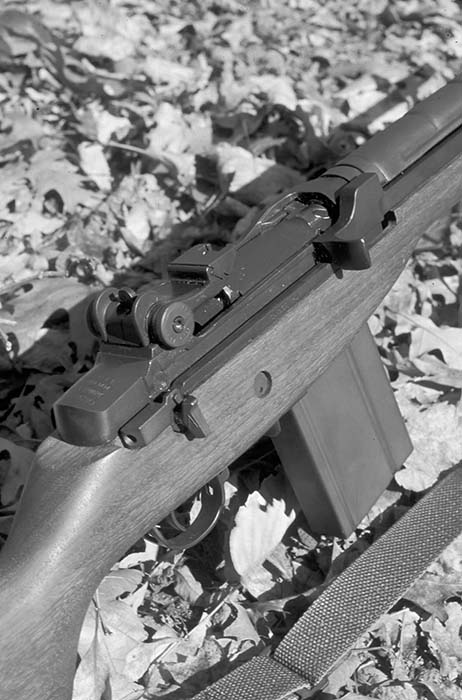 This allowed us to put the rifle through a bit of the same kind of use it would get in the normal course of combat training. We used 1960's period Army field and technical manuals as a guide, clamping on the bipod and settling in behind it in prone, folding the bipod and trying assault positions, reaching into the mag pouch to do a fast reload and field stripping it for cleaning.
Muzzle mounted accessories are high on the list for many GI rifle enthusiasts and the Fulton Fourteen's original GI style flash suppressor with all-important bayonet lug proved irresistible. There was no problem clamping on anything in the inventory; bayonet, muzzle stabilizer, blank adaptor, and grenade launcher. Don't take this for granted with some competitor Fourteens that have cheap repops with the wrong interior and exterior dimensions, or metallurgical flaws that have been known to cause breakage and blow offs.
Now that the smoke has cleared from live fire range tests, backyard blank blasting, fun time grenade launching, and a personal visit to the Fulton shop, the cost to benefit ratio of the Fulton M14 Service Rifle can be objectively computed. SAR agrees with GUN TESTS and plenty of others: Buy it. Shoot it often. Keep it for life. Pass it on to your grandkids.
Enhanced Battle Rifle
The M14 story comes up to date with a quick mention of two Fourteens that soldier on today in the Global War on Terror. The Marines have a bunch of Designated Marksman Rifles and the Army is fielding Enhanced Battle Rifles, both types custom built from original GI surplus selective fire rifles from Anniston Army Depot using commercial stocks and other components. By amazing coincidence, Fulton EBR kits (originally developed by Sage International and US Special Operations Command for Navy SEALs as the Mark 14) are now being snapped up on official US military purchase orders. One of these rifles can be seen on the cover of this issue of Small Arms Review.
By the Book
McKee and Walt Kuleck, collaborators on THE M1 GARAND COMPLETE ASSEMBLY GUIDE and another for AR-15 rifles, both from Scott Duff Publications, are nearing completion of one on the M14. It will explain and show in exacting detail all the ins and outs of various Fourteens from original government models thru all the aftermarket clones. It's a book that all prospective buyers or current owners of any M14 need to have.
Fulton Armory is conveniently located off Interstate 95 between Washington, DC and Baltimore at 8725 Bollman Place #1, Savage, MD 20763. Telephone (301) 490-9485. Go on-line to www.fulton-armory.com for a comprehensive product catalog featuring M14s, Garands, M1 Carbines and AR-15s, plus parts, accessories, service, books, tools, and gauges. Don't miss the links to FAQs, in-depth information, discussion boards, and much more. Maybe by the time this feature appears in print there will also be information on the AR-10 type rifle McKee is planning to offer.
Special Thanks from SAR to:
We would like to give special thanks to DeGoff's Guns, Mechanicsville, VA, for handling the rifle transfer, Sergeant Brandon Pritchard for portraying a Marine "boot" rifleman, Hanover Rifle and Pistol Club for the test range, Chesterfield Armament, Chesterfield, VA, for the GI M14 in comparison photos, "Little Joe" Cusumano for the big box full of original GI accessories, Richard Newman, Jr. for the grenade launcher and Nick Bruce for portraying the 82nd Airborne automatic rifleman and grenadier.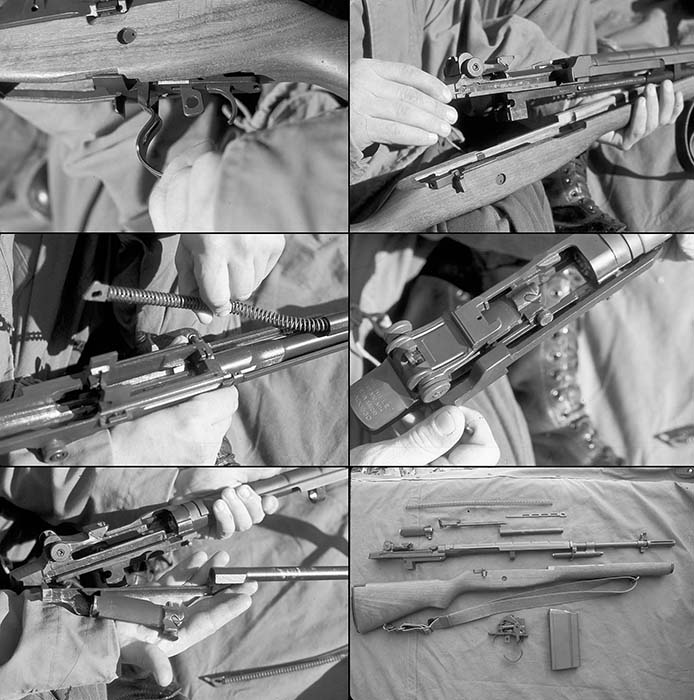 This article first appeared in Small Arms Review V9N7 (April 2006)