By Dan Shea

On August 19 of 2000 I had the pleasure of attending an outstanding machine gun shoot up in the Flagstaff Arizona area. This shoot has been going for about twenty years, a gathering of friends who show off their new toys, and generally camp out and relax for a nice weekend respite.

Dry Creek, Inc, a corporation formed up recently to put on these shoots, is also putting on a machine gun shoot near Yuma Arizona the same week as our Small Arms Review show in Phoenix, and they scheduled it for Wednesday and Thursday (November 28-29) of the week preceding our December 2-3 Phoenix show, in the hopes of coinciding with it- machine gunners could come to the desert in Yuma and shoot for two days, then go on over to Phoenix for the show on Friday, Saturday, and Sunday (Setup for dealers is Friday December 1). For those interested, Front Sight is having their free one day Submachine Gun Classes near Las Vegas on Monday and Tuesday of that next week (December 3-4).

I had been invited up to this shoot numerous times, but had scheduling conflicts. This time, I managed to hop from Trexpo East to Phoenix, and I am glad that I did.

This was one of the most amazing shooting events that I have been to in years. 250 sticks of dynamite with green glow sticks attached to them were placed on the hillside opposite of the shooters at night. Model airplanes were remotely controlled and flown past the firing line, for the shooters to do their best to shoot down. The planes had lights on the wings so they could be easily spotted at night.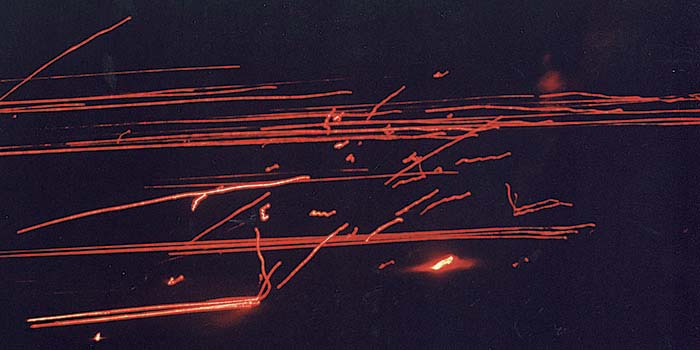 Imagine a competition between two groups… the model airplane guys on one end, saying "You can't hit my airplane", and a hundred machine gunners with tracer saying "Oh, yeah!? Bring it on!" and the night sky was lit with planes doing banks and rolls, and laser lines of tracer burning out in the sky as the machine gunners fought to get ahead of the planes… it was an equal contest of skill out there- the planes got significant airtime, and the shooters did get the planes eventually. I was impressed with the safety and restraint of the shooters, not crossfiring the line.

High in the planes, good friends around campfires, rare and exotic firearms and their lore all around, the pleasant "Thump!" of dynamite felt in the belly, and the satisfying roar of well fed belt feds… it doesn't get much better than this. This is what the Class 3 world is all about. Sometimes it is easy to forget that, in the bustling insanity of the normal work world, dealing with all the problems of the day… man, kicking back with friends and belt feds sure is a pause that refreshes! See you all at the next one!- Dan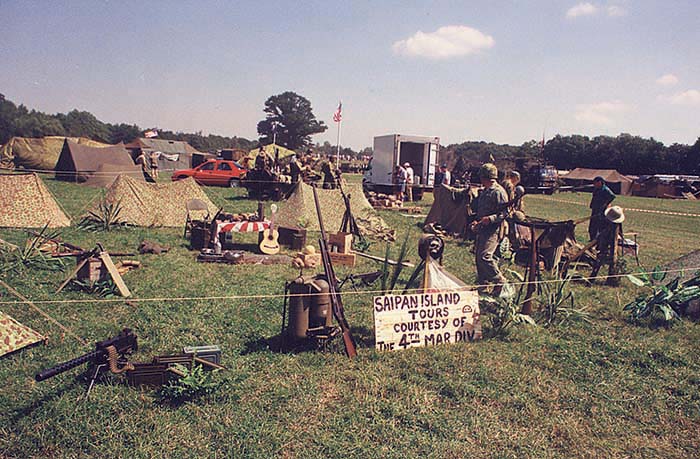 For more information contact:

Dry Creek, Inc.
PO Box 12403
Scottsdale, AZ 85267
Tel: 480-948-0175
Or: 602-279-9150
Email at: tuckercorp@uswest.net
This article first appeared in Small Arms Review V4N3 (December 2000)