By Dan Shea

As readers of SAR are aware, for many years we have been following the design and modification changes of the M134 Minigun that Mike Dillon and now his company, Dillon Aero, Inc, have been working on. Dillon Aero has recently signed a $25 million dollar contract for supply of their system to the US military. This is an ongoing, five-year contract. Chris Dillon took the time to go through the modified gun from top to bottom with us, and SAR is pleased to present a brief overview, and then proceed to the detailed photo comparison of the new products to the old. I have participated in numerous tests of the Dillon Aero modifications, and was truly impressed with the reliability that they have brought to this system. The Minigun is finally coming into its own in the form of the M134-D; as one of the best tools for the military to inventory for defensive/ rescue and just plain "Everybody get the Hell off my Helicopter" guns. Dillon Aero's M134-D's work! – Dan

Mike Dillon has been working on Miniguns for twenty years. While these are a personal passion for Mike, he realized that the M134 guns just had too many problems to stay in most active military inventories. Mike worked on his own guns, with a mind to solving the problems. First, he had to identify where the majority of malfunctions were, and that was in feeding. These problems can be broken into two basic parts, the ammunition storage container with its interface to the feed system, and secondly the delinker-feeder.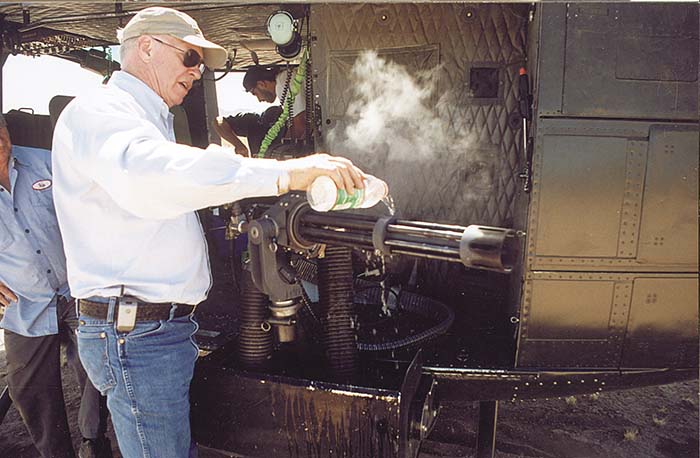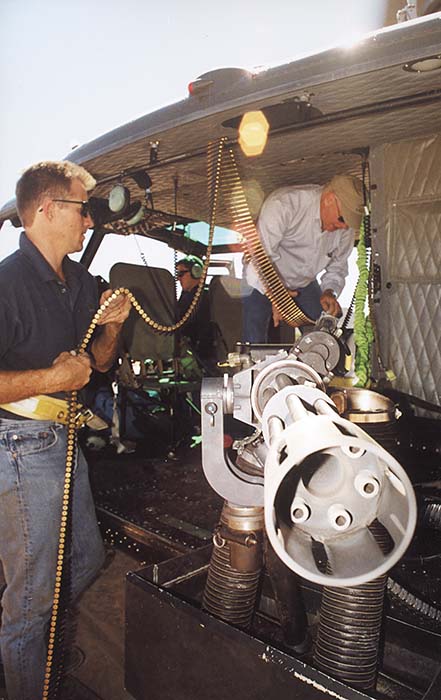 It has been over 30 years since the M134 ceased being a production offering, and spares and replacement parts have become hard to find. This was part of Mike's inspiration of course, getting good reliable parts to keep his own guns running. In the course of that quest, Dillon Aero Inc was born, and Dillon gradually began to manufacture all of the parts for the M134 after improving them, and finally set his sights on making complete firearms and systems. His current projects include lightening the entire system even more. Those familiar with the rotary winged aircraft ("Helicopters" to our readers in Jersey) realize that removing even a few pounds can make a tremendous difference in the ability of that craft to fulfill its mission. Every pound you save translates into more ammo or fuel you can carry. With that in mind, we have included the full specs on the M134-D offering from Dillon.
In the photo caption text, we have tried to give a thorough look at Dillon Aero's innovative solutions to these problems, and the other solutions they arrived at during the course of testing and firing millions of rounds of ammunition.

Military users of the current M134 Minigun should consider either completely upgrading their systems to the M134-D configuration, or replacing their aging systems with the Dillon offering.

SAR's Technical Specifications for the M134-D Minigun:

Manufacturer:     Dillon Aero, Inc
    8009 E. Dillon's Way
    Scottsdale, AZ 85260 USA
    Phone: 480-444-2919
    Fax: 480-948-6616
    Website: www.dillonaero.com
Caliber: 7.62x51mm NATO
Overall Length: 80.16 mm – 31.56 inches
Barrel Length: 55.88 cm – 22 inches
Weight, Gun: 15.75 kg – 35 pounds
Weight, Drive Assembly, 28VDC, AC: 3.60 kg – 8 pounds
Weight, feeder/delinker: 4.57 kg – 10.16 pounds
Weight, Gun Control Unit: 1.87 kg – 4.16 pounds
Weight, cables: 1.12 kg – 2.5 pounds
Weight, Battery: 13.61 kg – 30 pounds
Total system weight: (Less battery, ammunition and mount): 27.44 kg – 60.98 pounds
Feed system: metallic disintegrating linked ammunition belt
Number of Barrel grooves: 4
Direction of twist: Right Hand
Rate of twist: 1 turn in 25.4 cm – 1 turn in 10 inches
Firing Modes: full auto only, clutched
Rate of Fire: 3,000 RPM
Method of operation: external, electrically driven
Lock up method: cammed lock up
Acceleration time: 0.5 seconds
Deceleration time: 0.25 seconds
Power requirements: 28 volts DC, AC is available, DC volt requires 40 amps
Barrel life: 250,000 rounds
Reliability: 500,000 MRBF (Mean Rounds Between Failure)
System life: 1,500,000 rounds
Gun life (before rebuild): 1,500,000 rounds
Recoil forces (At 3000 rpm) Average: 90.72 kg – 200 lbs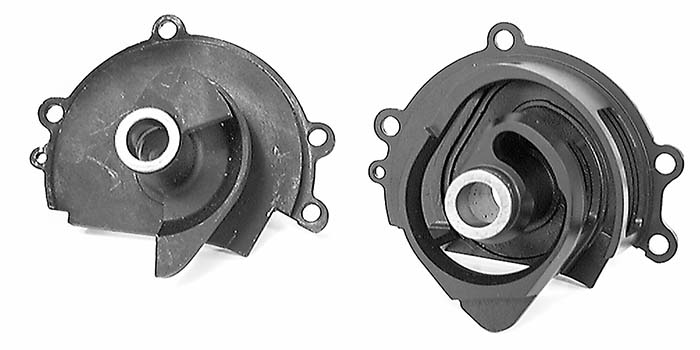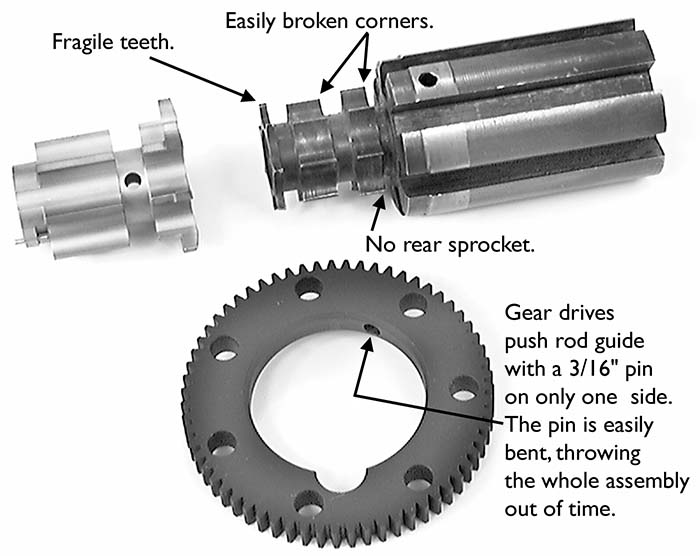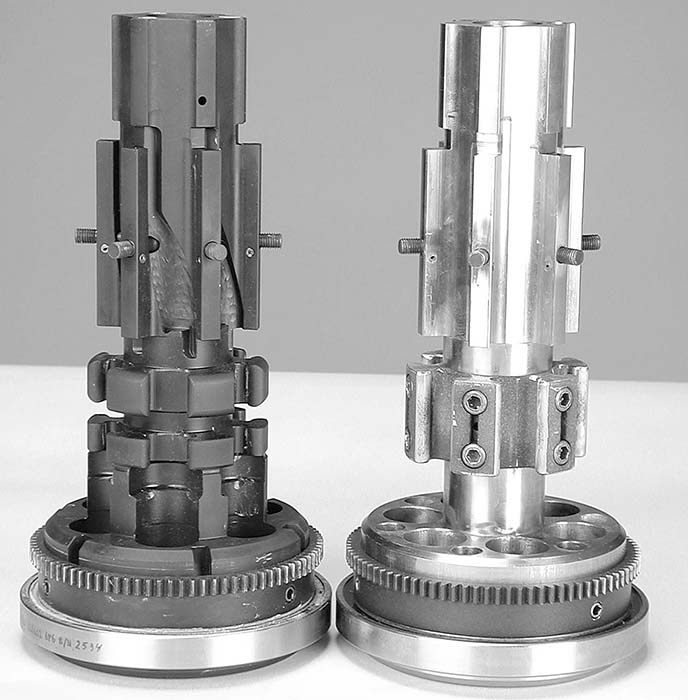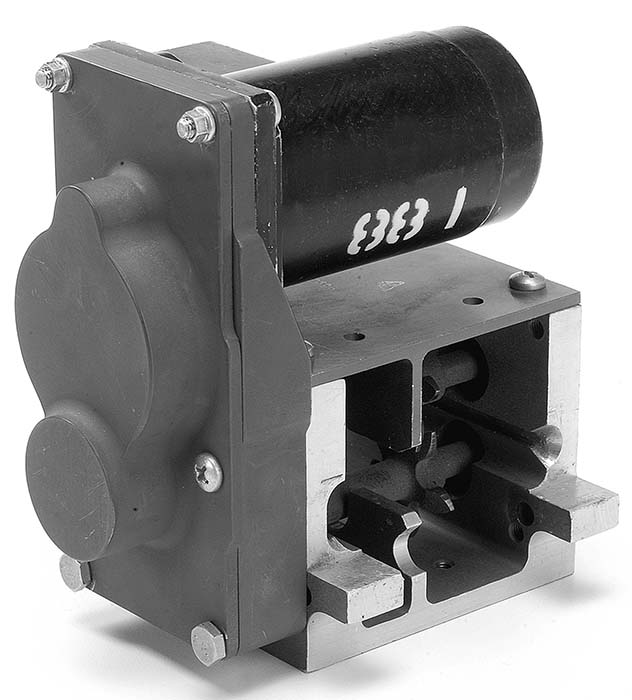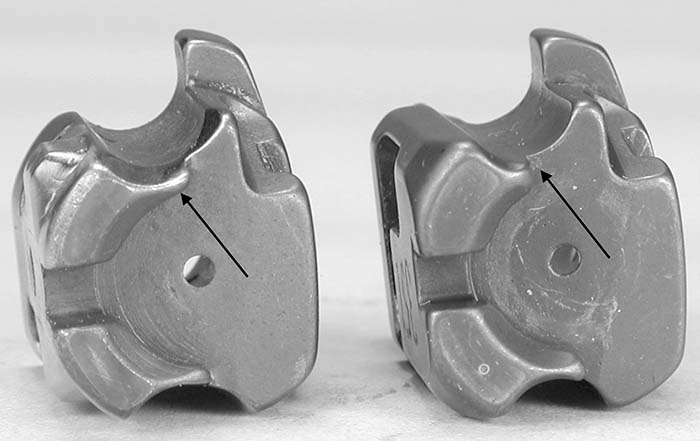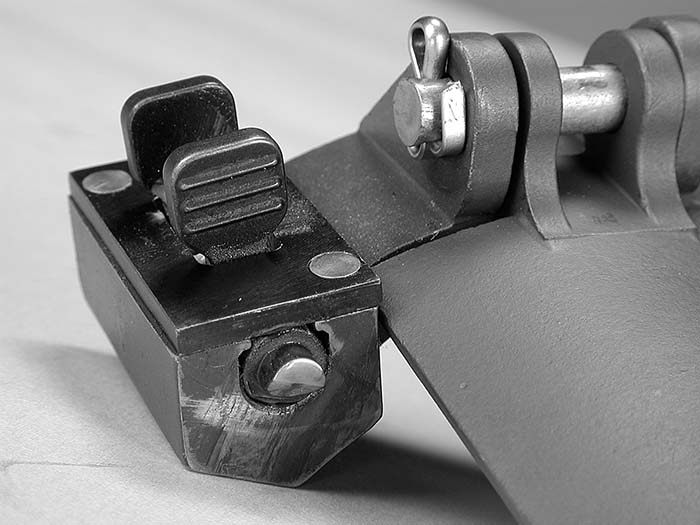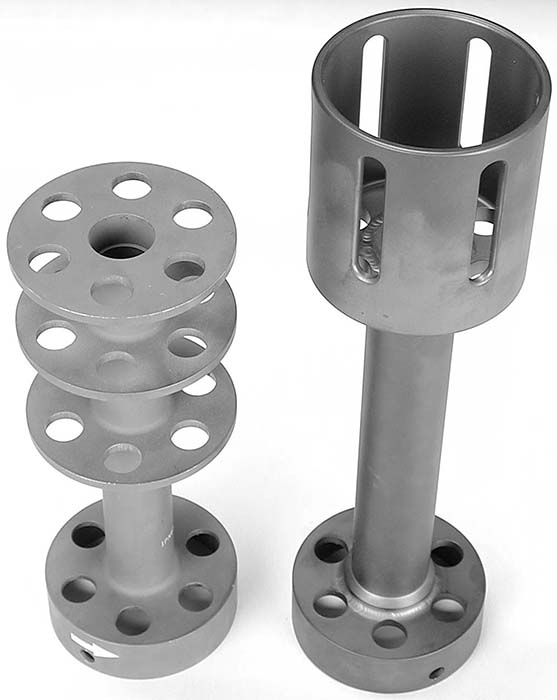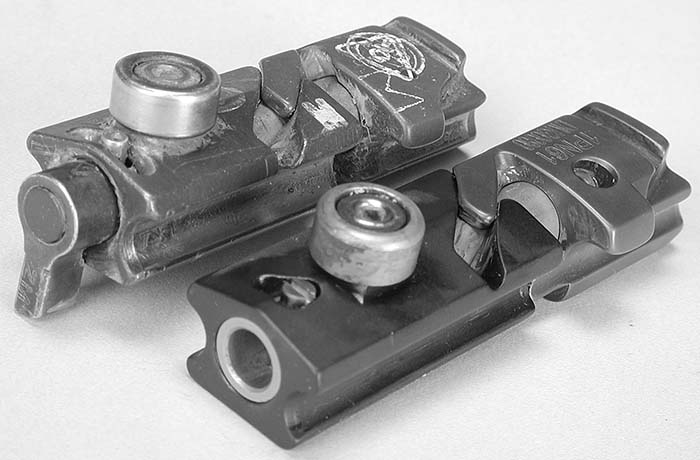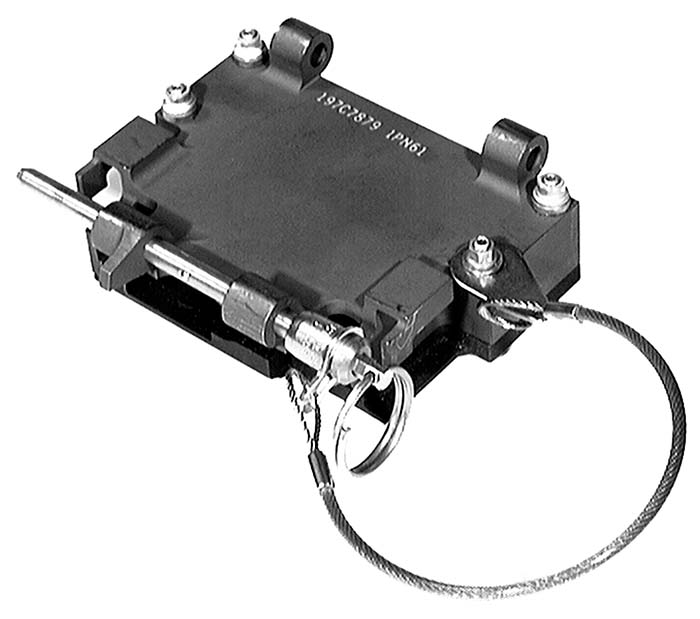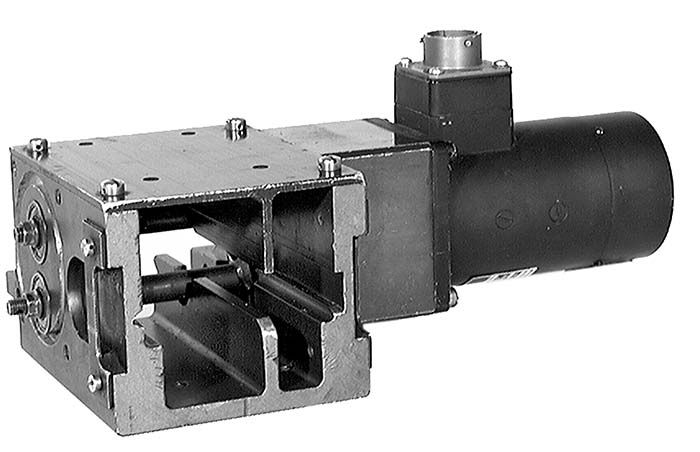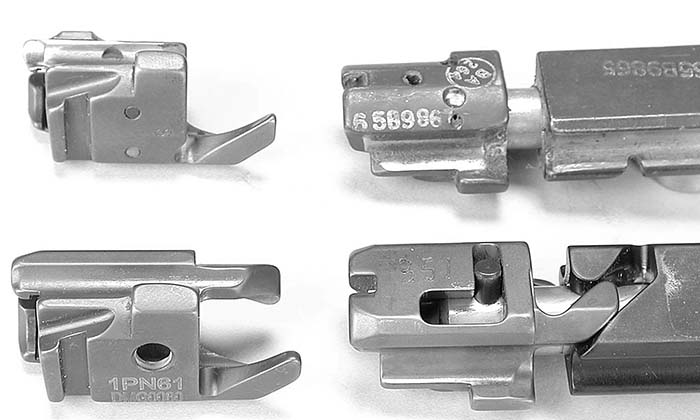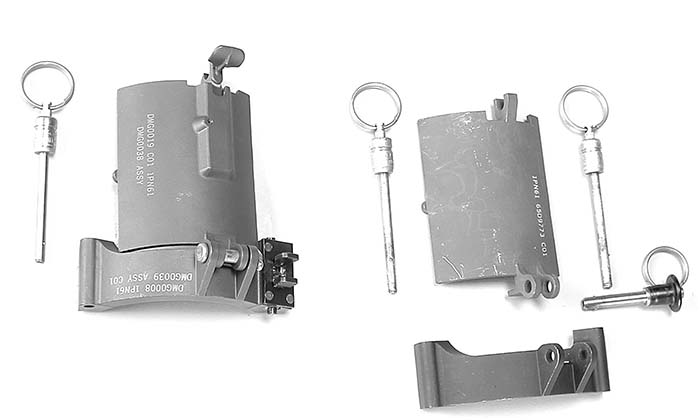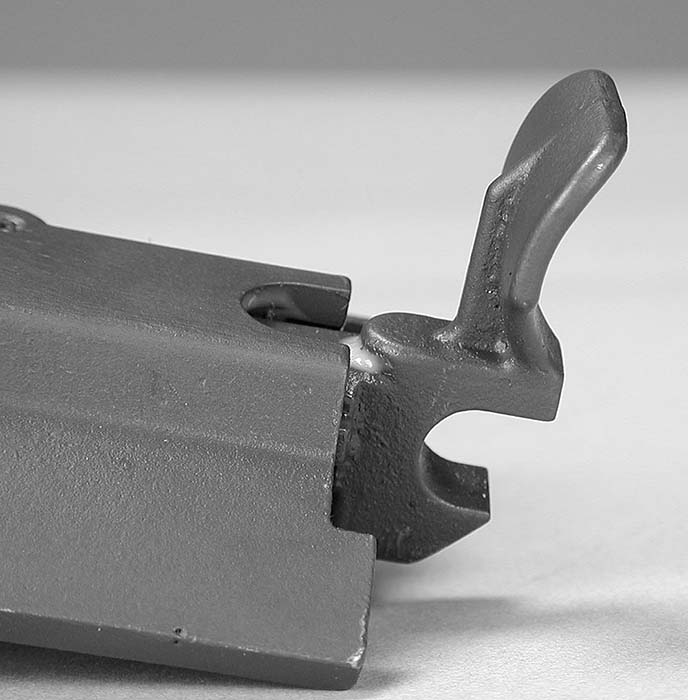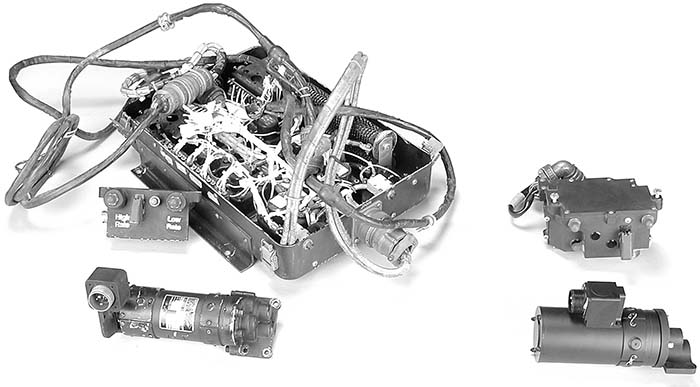 This article first appeared in Small Arms Review V6N5 (February 2003)