By David Albert
(The following book reviews represent the opinions of the author, and are intended as honest evaluations based on many years of reading and collecting firearm books.)
How carefully do you shop for a machine gun? Hopefully, considerable thought is given to such a major purchase. What about a machine gun book? Literally thousands of firearm books, old and new, are available in the marketplace. Some are good, while many are mediocre. Any serious machine gun enthusiast, or general firearms aficionado quickly learns the value of pertinent firearm information at their fingertips. It's frustrating not to have the information you need, when you want it. Therefore, a personally tailored firearm book library is an invaluable and necessary tool to the collector and shooter. A good library represents a significant capital investment over time, and appropriate consideration of each book purchase is recommended. Quality gun books typically cost between $40 and $100 each, much higher than the market price for bestsellers, novels, and ordinary bookshop offerings. Making the right gun book choices is prudent for the pocketbook, and adds to the overall enjoyment of the hobby. Specific historical and collector information about a firearm adds to the mystique and satisfaction derived from the hobby. Technical information may help to prevent or solve problems, and potentially return many times the cost of the book in avoided mistakes. So, how do I pick the right books? Where should I start? This article will point you in the right direction.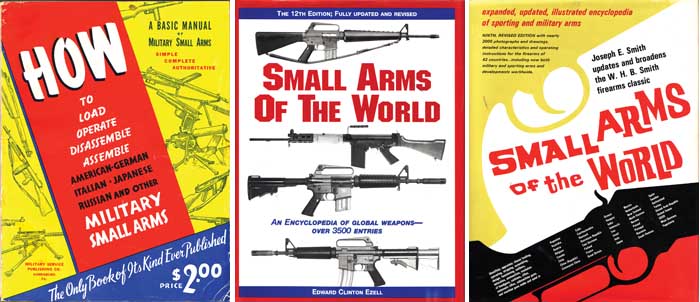 Begin with the basics. A few key firearm books exist that every enthusiast should own. Small Arms of the World, a series of books born in 1943 as A Basic Manual of Military Small Arms, is a must. Although the last update (12th Edition) dates back to 1983, it covers almost all commonly encountered machine guns, submachine guns, military rifles, and pistols with basic technical information and history, organized by country of use. This author's personal collection includes all 12 editions of the series. If only a single edition is desired, then the 12th Edition is recommended. A good library will probably have 3 different editions with the 1st, 9th, and 12th Editions presenting the greatest coverage. Another similar publication is Military Small Arms of the Twentieth Century, a series that began in 1972. Other books, such as the many assembly and disassembly books by Gun Digest and the NRA are staples of a good firearms library, and can be tailored to individual interests.
If NFA items are your main interest, several titles are essential. Recommended titles such as The World's Submachine Guns, followed by The World's Machine Pistols and Submachine Guns, Vol. IIA, both by Thomas Nelson, will provide more information than most will probably ever need. Submachine Guns of the United States of America, by Frank Iannamico is also well recommended. Other, more specifically focused machine gun books are recommended in the list accompanying this article.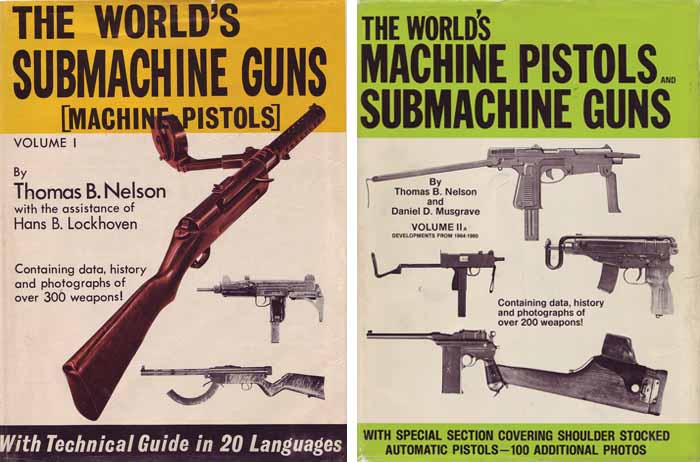 For the general firearms collector, a "must have" reference is Stuart C. Mowbray's book titled 331+ Essential Tips and Tricks for the Gun Collector. From extremely detailed maintenance techniques, to identification of reproductions, to photographic techniques, the book boasts information pertinent to all firearms enthusiasts. Regardless their level of firearm experience, everyone can learn something from this book. A recent edition of The Blue Book of Gun Values is a staple of any collection, which not only aids in values, but provides examples of condition grading, and can be helpful with serial number ranges and dates of manufacture. Another publication that provides a good "second opinion" on values, and provides a greater focus on NFA firearms is the Standard Catalog of Military Firearms, by Ned Schwing, published by Gun Digest Books.
With the advent of on-demand publishing, niche firearm books have become financially reasonable to self-publish in smaller numbers. An example of such a niche book is Robert Best's A Study of Colt's New Army and Navy Pattern Double Action Revolvers, 1889 to 1908, published by InstantPublisher.com. It provides excellent collector information that might not be available in printed form without the new publishing technology. Also, digital "e-books" have entered the market at very reasonable prices, covering specific firearms. They can usually be downloaded for less than $10, and printed for personal use, or consulted online with a password.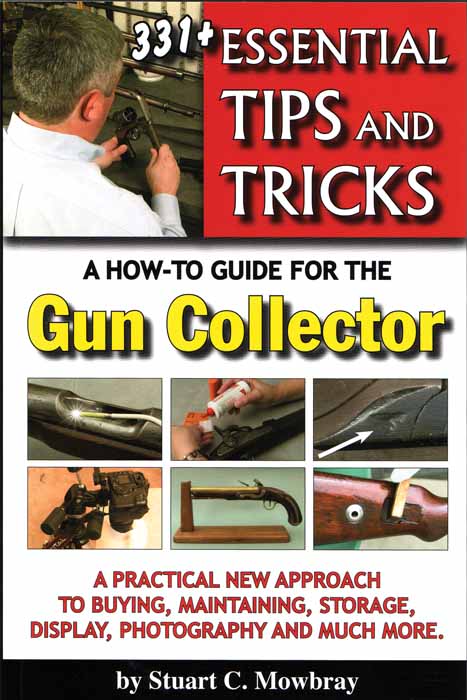 So, how do I tell if it's a good firearm book? This is a tough question for an online purchaser. Amazon has a reader review feature that offer s help in this respect, and inquiries may certainly be made in online forums. Gun magazines, such as this one, periodically publish reviews of new books, and can also be helpful. There are some gun book writers who have established reputations for consistent quality, such as Bruce Canfield, Dolf Goldsmith, Frank Iannamico, Stuart Mowbray, Thomas Nelson, Paul Scarlata, Blake Stevens, and Jan Still, and their books always represent wise purchases. Whenever possible, books should be evaluated at gun shows, or by the recommendation of trusted individuals who share your interest. If evaluating a book in person, one should look for the technical information you needed, and/or scope the level of detail presented about the history of the firearm of interest. Look for books that show accessories, and present the subject with authority. Usually, the lower quality, quickly written gun books will demonstrate signs of being a re-hash of old material, or just won't appear authoritative at all.
One book deserving of special mention is a new book by Stuart Mowbray and Joe Puleo titled, Bolt Action Military Rifles of the World. This full-color book features beautiful photography, and provides an exceptional amount of very usable, specific collector information throughout, with inset photos of markings and other important collector tips, as well as historical information. The book not only features rifles of high collector quality, but shows examples of conditions more commonly encountered in the firearms marketplace. This book sets a new standard for layout and detail in a firearms book.
An example of a gun book that appears wonderful at first glance, but is truly a mediocre work is The Illustrated Directory of Guns, by David Miller. This large, 752-page book in full color features great color photography, and is apparently the result of gaining access to thousands of images from a prominent firearm auction house. It attempts to cover all guns – a noble effort – but it has so many gaps in coverage, and demonstrates simple mistakes that lead one to conclude that the author and editor lacked the level of expertise necessary to present the work with authority. Subsequently, this book can be found at bargain prices in today's market, which is usually a telltale sign the book is inferior. Good firearm books retain a significant portion of their original value due to limited printing and consistent demand.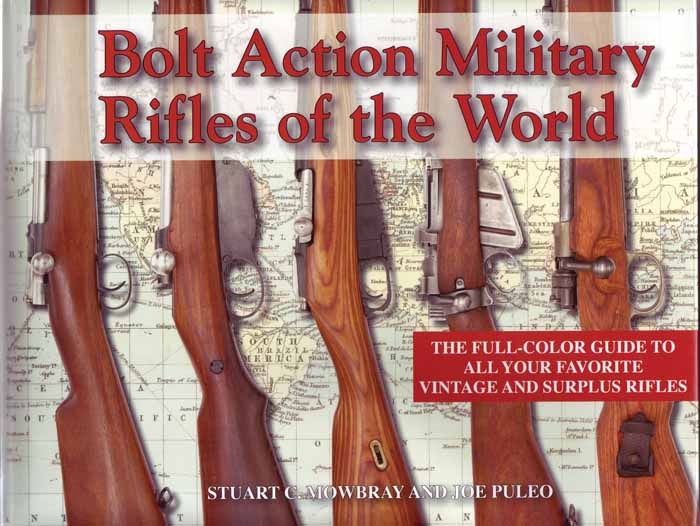 In the genre of machine gun books, several publishers stand out for their consistent attention to detail for collector and historical interests, with a technical focus and accuracy above most others. Collector Grade Publications, Mowbray Publishers, Stackpole Books, Wet Dog Publications, Schiffer Military Publications, and Moose Lake Publishing offer specialty titles that will not disappoint. One series that the advanced NFA enthusiast should obtain is the 5-volume series titled The Machine Gun, by Col. Chinn. The first 4 volumes were published by the Bureau of Ordnance of the U.S. Navy in the early 1950s, and the fifth volume was published by Col. Chinn in 1987. The level of analysis and expertise presented in these volumes is beyond compare. If you want to know the developmental history, operational principles, and serious technical information about machine guns and their inventors, you should obtain this series, which can cost up to $1,000 for a complete original set, though it has been reprinted on at least two occasions so be sure if the set you are buying is the original or the reprint.
Some out-of-print firearm books have risen in value to extraordinary prices, becoming collector items in their own right, and/or demonstrating the significant value of the information contained within. An example is Roger Cox's The Thompson Submachine Gun, published in 1982 for $29.95, which now brings $350 and up, depending upon condition and author inscription. The original 1991 Clawson book on the M1911, Colt .45 Service Pistols sells for $600 and up, and Larry Johnson's Japanese Bayonets fetches $300 for available copies. These books are still very hard to find, even at such high prices.
To aid in the selection of firearm books by type of firearm, with an emphasis on machine guns, the following list is compiled, representing the best books on each subject, based on personal experience. The list contains books by type of machine gun, as well as by other firearm manufacturers, firearm types, and accessories that are tailored to the taste of the Small Arms Review audience. Although good firearm books exist on Colt, Remington, and Winchester firearms, they are not represented in the list, due to their quantity, and the taste of this audience. Many of the books listed are out-of-print, and will require search efforts to purchase. To the author's knowledge, such a firearm book recommendation list has never been presented before, and hopefully becomes well-received and useful.
This article first appeared in Small Arms Review V13N8 (May 2010)