Barrett Announces New M107A1 Rifle
Barrett, a company internationally known for providing high-end firearms, optics, and training, introduces to the commercial market the next generation of the U.S. Army's M107 rifle-the Barrett M107A1. At four pounds lighter, the M107A1 offers all the performance of its predecessor and is now suppressor-ready from the factory. This rifle is built on decades of success with the Barrett Model 82A1/M107 rifle and feedback from users operating these systems on the battlefield around the world. Initial visible differences of the M107A1 include the flat dark earth, ultra-hard PVD coating that increases protection from the elements and decreases the need for lubrication. Also distinctive is the round muzzle brake that is designed to interface with Barrett's new .50 BMG suppressor which reduces firing signature. There is also a thermal-guard cheek piece that has been added to increase the user's comfort during extreme heat or cold. An all new aluminum upper receiver and select titanium components contribute to the M107A1's lighter weight. A new advanced bolt carrier group and recoil system has been designed to handle the dynamics of firing the M107A1 with suppressor attached. A four-port muzzle brake accepts the new quick-attach Barrett .50 BMG suppressor. For more information please contact Barrett Firearms Manufacturing, Inc., Dept. SAR, P.O. Box 1077, Murfreesboro, TN 37133. Phone: (615) 896-2938. Fax: (615) 896-7313. Website: www.barrett.net.

Kruger Unveils Gen II Dual Tactical Sight
Kruger Optical has just unveiled its new Dual Tactical Sight (DTS) Gen II. The patent-pending dual-function sight created a stir when the Gen I prototype was introduced at the 2010 SHOT Show. Since then, Kruger's engineers have been busy refining and perfecting the scope in response to market and end-user feedback. The resulting Gen II product is shorter, lighter and stronger, with improved functionality. Designed for complex engagement situations, the DTS incorporates two separate sighting systems into a single scope. The scope has two modes: a high-resolution 1x reflex sight with red-dot reticle for close quarter engagement, plus a 2-8×40 long-range zoom sight with Mil-dot reticle for long-range sighting. The product includes two separate aiming systems, each viewed through the same sight window. The user can switch between modes with the flip of a lever, with no head movement and without looking away from the target. The product has been designed for the extreme demands of the tactical professional who requires one optical sighting device that can be used for close or long range target engagement. The Gen II version incorporates several significant improvements over the original GEN I model. It features a unique, ultra-strong carbon fiber molded body, which is shorter, lighter and more durable than the GEN I version. It also has unlimited eye relief in reflex mode, with a large viewing window for extremely fast target acquisition. Unlike other dual-function systems on the market, the DTS does not require any bullet-drop calculations when changing modes, thus saving time and preventing errors. The sight features a patent-pending, extended range elevation system for linelong-range impact adjustments, with resettable clicks and a Geneva-style revolution counter. The scope's rectangular shape and square viewing window are also key to the product's performance. The square shape allows for an extremely wide field of view and large viewing window, making it easier to acquire and maintain a target. A zoom lever makes magnification adjustments quick and easy. All controls on the product are ergonomically designed to be user-friendly and easily adjusted without breaking line of sight. The scope's illumination system features six brightness levels for varying light conditions. Each brightness setting alternates with an "off" setting, so the user can turn the scope off and then immediately return to the previous setting. Other features include: locking 1/4 windage and elevation adjustments with "unlocked" indicator, mil-dot reticle calibrated at 8x, Picatinny accessory rail attachment and an integrated mount system. The new scope is shockproof, waterproof, fog-proof and weights just 30 ounces. For more information on this revolutionary new scope please contact Kruger Optical, Inc., Dept. SAR, 251 West Barclay Drive, P.O. 532, Sisters, OR 97759. Phone: (888) 526-7779. Fax: (541) 549-0769. Their website is www.krugeroptical.com.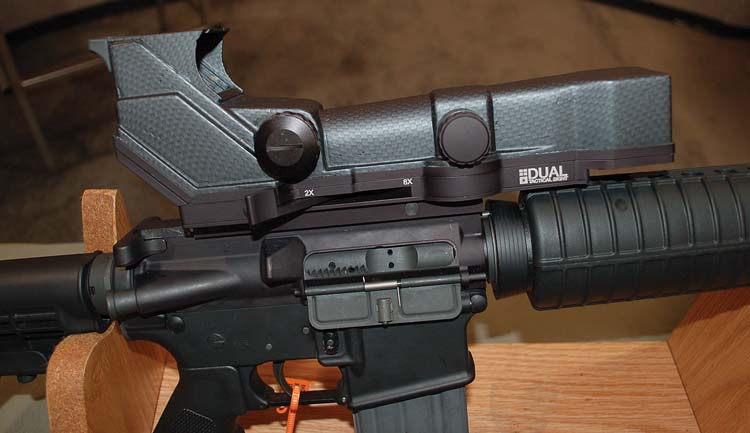 New Night Vision Goggle From ATN
American Technologies Network, makers of military, law enforcement, security and outdoor night vision and thermal applications, is proud to announce the ATN Night Cougar XT; a lightweight dual eye/tube Goggles System that is comfortable to wear and easy to use. Powered by two high-quality 1st Gen+ Light Intensifier Tubes and using fast precision optics, the ATN Night Cougar Night Vision Goggle has one of the clearest and brightest images available in a 1st Gen. Goggle System. Combine all of the above with a built-in Infrared Illuminator that lets you see in total darkness and you will be on your way to exploring even the darkest of places from your backyard to any exotic location for wildlife viewing or for personal security. Other features include hands-free usage via comfortable easy-to-use flip-up headgear, digital controls, multi-coated all glass optics with Proshield Lens Coating. The new goggles are water and fog resistant and retail for just $569. For more information on the new Cougar XT goggles please contact American Technologies Network, Corp., Dept. SAR, 1341 San Mateo Avenue, San Francisco, CA 94080. Phone: (650) 989-5100. Fax: (650) 875-0129. Website: www.atncorp.com.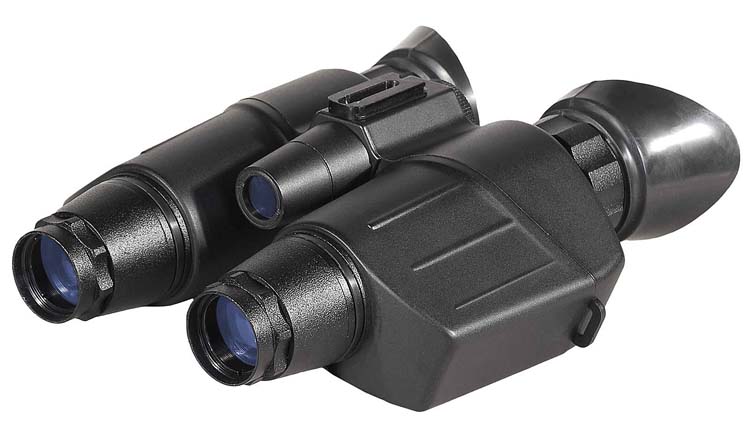 ISSC-Austria And Gemtch Co-Partner
ISSC-Austria, exclusive importer and distributor of the M22 range pistol and MK22 range rifle, has partnered with Gemtech, the leader in high- performance suppressors, to offer products that fit and function seamlessly together. The ISSC-Austria M22 pistol with the new threaded barrel and the Gemtech Alpine suppressor offer target shooters the most efficient baffle design for a .22 LR suppressor while maintaining ease of disassembly (only tool needed is a U.S. coin, such as a nickel). Built using the combination of a Lothar Walther match barrel, adjustable sights and a very crisp 4-lb. single-action trigger, the M22 with the threaded barrel for the addition of accessories, such as the Gemtech Alpine, is the new standard in training pistols. MSRP starts at $389.95 for the M22 pistol and $425 for the Gemtech Alpine suppressor.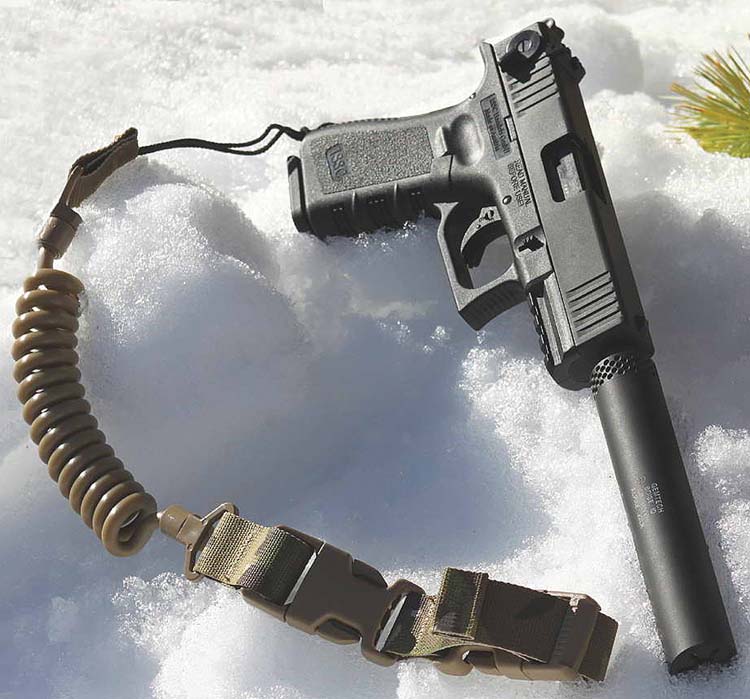 New for 2011 from Gemtech is the Tactical Retention Lanyard (TRL) in the new multi-cam color featuring a built-in, fail-safe breakaway for safe, non-mechanical retention and recovery of dropped pistols and other gear. MSRP for the Gemtech TRL is $23.
The just released ISSC-Austria MSR MK22 rifle pairs perfectly with Gemtech's G5-22 suppressor designed from the ground up for .22 LR full-sized assault and MSR-style rifles. The MK22, designed and built in Austria, incorporates the look and feel of a military-style rifle with all the modern elements of a modern sporting rifle platform. This all-metal rifle gives the target shooter a "centerfire" feel even though it is chambered for the economical .22 LR cartridge. Using Gemtech's patented Quickmount system, the G5-22 has all the same features of the 5.56mm G5 but made for the .22 LR cartridge. The G5-22 was further designed for superb group size and zero first round pop. MSRP on the ISSC MSR MK22 rifle is $569.95 and the Gemtech G5-22 suppressor is $495. Watch for an upcoming issue of SAR for an in-depth article on the ISSC MK22 rifle. For more information you can contact ISSC, LLC, Dept. SAR, 91 West Main Street, Ware, MA 01082. Phone: (800) 967-3940. Fax: (413) 967-7025. Website: www.issc-austria.com. Gemtech, Dept. SAR, P.O. Box 140618, Boise, ID 83714. Phone: (208) 939-7222. Website: www.gem-tech.com.
Kel-Tec Introduces New Bullpup Shotgun
Kel-Tec has just announced the introduction of its new bullpup style shotgun called the KSG. This previously rumored shotgun is now a reality. The KSG is their first entry into the shotgun market. The size, shape and design are similar to the currently available Kel-Tec RFB rifle, but the KSG ejects downward, instead of forward. The KSG weighs 6.9 pounds and is as compact as legally possible with a 26.1 inch overall length and an 18.5 inch cylinder bore barrel. Even with this compact size, the internal dual tube magazines hold an impressive 15 rounds of 12 gauge 2-3/4 inch rounds (7 per tube and 1 in the chamber). The simple and reliable pump action feeds from either the left or right tube. The feed side is manually selected by a lever located just behind the trigger guard. The lever can be positioned in the center detent in order to easily clear the chamber without feeding another round from either magazine or to load single specialty rounds. A cross bolt style safety blocks the sear, and the pump release lever is located in front of the trigger guard. The pump includes an under Picatinny rail for the mounting of a forward grip, light or laser. The included top Picatinny sight rail will accept many types of optics or iron sights. Forward and rear sling loops are built in, and a basic sling is included. The soft rubber butt pad helps to tame recoil. Retail price has not been set as of this writing but is said to be in the $800 range. For more information you can contact them at Kel-Tec CNC Industries, Inc., Dept. SAR, 1475 Cox Road, Cocoa, FL 32926. Phone: (321) 631-0068. Fax: (321) 631-1169. Their website is www.keltecweapons.com.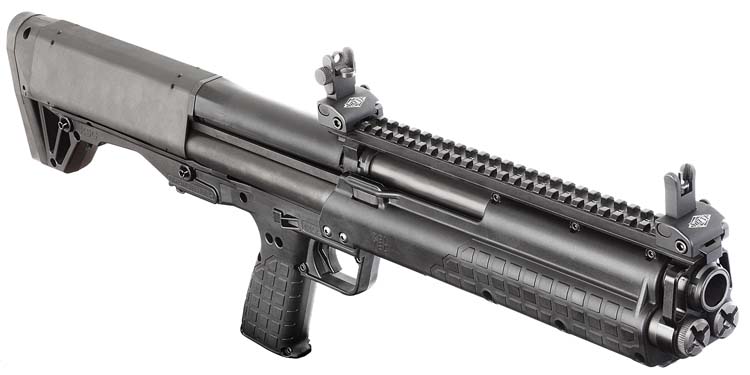 Ordnance.Com Restoration Specialists
Ordnance.Com is dedicated to preserving the past to educate the future. Specializing in artillery and ordnance, they can restore your historical items to museum quality. Their restorations include Howitzers, AA guns, AT guns, recoilless rifles and mortars. They also restore ordnance and support items from 20mm to 16 inch, carts, support equipment, vehicles and underwater warfare ordnance. Ordnance restoration is carried out by using techniques and procedures taken from their vast reference collection of ordnance renovation manuals. Original techniques and tooling is applied as available or reproduction components are made as needed. Correct color, font and placement is ensured using rolling, stenciling or painting and is applied as the original would have that create a look of authenticity that is striking. They also have available a very good selection of modern ordnance, RPGs, Stingers, folding fin aerial rockets, chemical rockets, mortars, and most modern tank related ordnance. Located in Paris, Tennessee, they may be contacted at (713) 407-4510. Email info@ordnance.com. Website: www.ordnance.com.
This article first appeared in Small Arms Review V14N8 (May 2011)