Elzetta Now Has QD Sling Mounts
Elzetta Design, LLC is pleased to announce the release of new Elzetta ZSS8700 Quick-Disconnect Sling Swivel Kits for the Elzetta ZSM Shotgun Flashlight Mount. Attached opposite the flashlight on a ZSM Mount, each kit provides a heavy-duty parkerized QD sling swivel, hard anodized swivel attachment, and hardware. They are available in Limited or Full Rotation (Limited Rotation model locks the swivel in the vertical or horizontal position) and have a retail price of $35.95. Like everything Elzetta sells, the new ZSM Shotgun Mount is made in the USA and backed by a limited lifetime warranty. More information is available from Elzetta Design, LLC, P.O. Box 54364, Lexington, KY 40555. They can be found on the web at www.ELZETTA.com.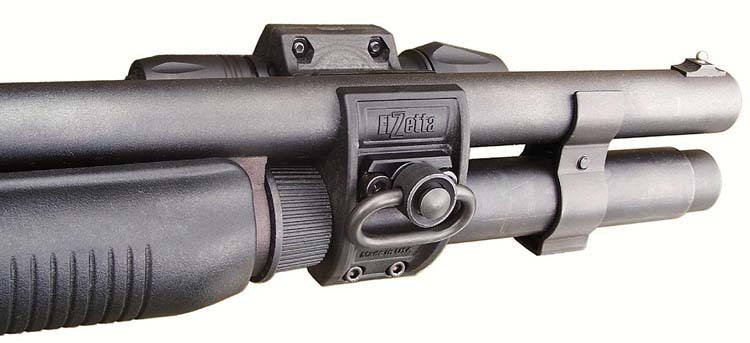 Ruger Announces New American Made 1911 Pistol
Sturm, Ruger and Company has just announced that it is now manufacturing their first 1911 pistol designated the SR1911. The single-action .45 Auto Ruger SR1911 features a bead-blasted stainless steel frame and slide that is precision CNC machined for a precise slide-to-frame fit. The stainless steel barrel and bushing are produced simultaneously, from the same ordnance-grade barstock, for a precise fit and improved accuracy. The slide features rear cocking serrations and a dovetailed three-dot sight system with a Novak rear sight and standard front sight. The Ruger SR1911 pistol features a titanium firing pin and heavy firing pin spring, which negates the need for a firing pin block, offering an updated safety feature to the original "Series 70" design without compromising trigger pull weight. An extended thumb safety offers improved manipulation and an oversized beavertail grip safety provides positive function and reliability. A visual inspection port offers visual confirmation of a round in the chamber. Positive extraction is facilitated by an improved internal extractor. The plunger tube for both the slide stop and thumb safety is integral to the frame and will never shoot loose. The swedged link pin also will not shoot loose. The SR1911 uses a skeletonized hammer and an aluminum, skeletonized trigger with an adjustable over-travel stop. The Ruger SR1911 features a standard recoil guide system and flat mainspring housing. The Ruger SR1911 grips feature a Ruger logo in checkered hardwood panels. Each pistol is shipped with one 7-round and one 8-round stainless steel magazine, bushing wrench and a soft case. The SR1911 will fit currently available holsters and will retail for $799. For more information you can contact Sturm, Ruger and Company, Inc., 200 Ruger Road, Prescott, AZ 86301. Phone: (928) 541-8893. Fax: (928) 541-8850. Their website is www.ruger.com.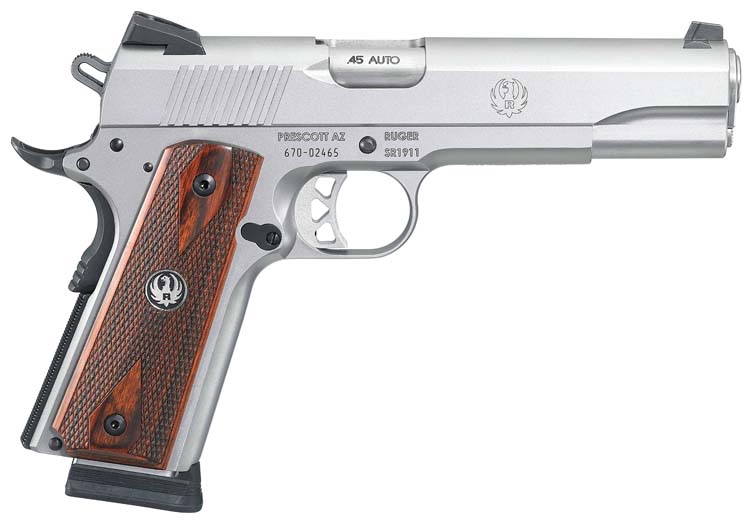 Otis Technology Partners With Gerber
Otis Technology, manufacturer of advanced gun cleaning systems and accessories, joins forces with Gerber Legendary Blades to create the new M4/M16 Cleaning System with eFECT (Field Expedient Cleaning Tool). This new cleaning system provides the necessary tools to completely break down and clean the most critical parts of an M4/M16. Included in the cleaning system are Otis Memory-Flex cleaning rods, slotted tips, 100% cotton cleaning patches, bore brushes, and CLP that allow for quick cleaning of the receiver, neck and bore. The Gerber eFECT Weapons Tool is included and was developed for the distinct purpose of cleaning and maintaining an AR-15/M16/M4 variant. It incorporates components that make field cleaning faster and more precise and is compatible and interchangeable with Otis cleaning components. This kit will allow the user to conduct a multitude of tasks, from sight and optic adjustment, to detailed weapons cleaning, further enhancing their capabilities. This system will further allow users to sustain their weapons in the field, increasing the weapon's life cycle. Otis Technology is known for manufacturing the most advanced gun cleaning systems available. The superior Breech-to-Muzzle design combined with unmatched quality has positioned Otis as the gun care system of choice with the U.S. Military. For more information please contact Otis Technology, 6987 Laura Street, P.O. Box 582, Lyon Falls, NY 13368. Phone: (315) 348-4300. Fax: (315) 348-4332. Website: www.otistec.com.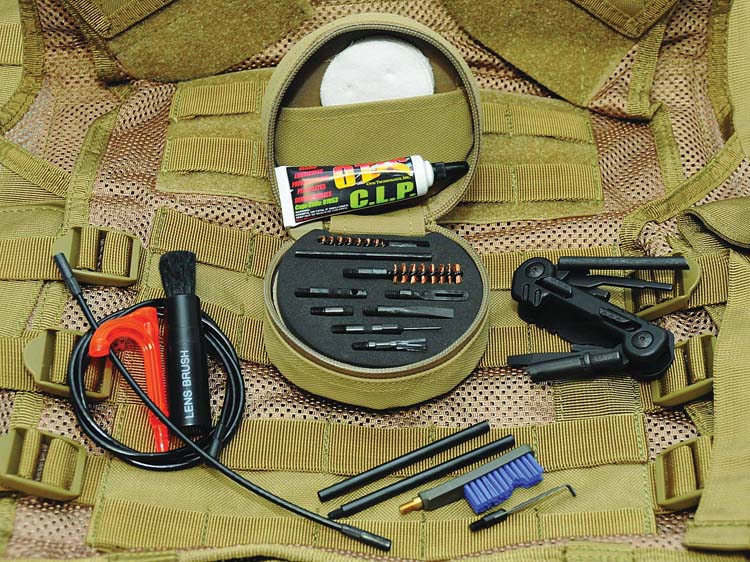 Steiner Introduces New Predator Xtreme Binoculars
Continuing to produce state-of-the-art optical innovations that outperform its competition, Steiner introduces the new Predator Xtreme roof-prism binoculars, which offer a special proprietary lens coating that filters light and adds contrast at the peak sensitivity range of the human eye. Steiner has been perfecting its high-contrast lens coating for many years and the innovative Dynamic Coating Technology available on the new Predator Xtreme represents the sixth generation of the company's exclusive contrast-enhancing optics. Steiner's Predator Xtreme binoculars overcome the challenges associated with high-contrast coatings, which previously resulted in decreased brightness, reduced light transmission or altered colors. The Dynamic Coating Technology filters out a small amount of light in the middle of the visible color spectrum, making your eyes more perceptive to certain colors, especially in low-light conditions. The increased perception occurs because the human eye reacts differently to different color wavelengths. The end result is that browns, reds and other wildlife colors found on most game animals pop out against green backgrounds. A new ergonomic design employs a rigid polycarbonate chassis that is extremely durable and waterproof. The binoculars are positively pressure-purged to 14 psi with dry nitrogen and argon gases for absolutely leakage-free performance in all weather conditions. The Predator Xtreme lineup features 8×22, 8×42, 10×26 and 10×42 models. Each binocular comes equipped with a padded travel case, removable neoprene rain-guards for the ocular lenses and objective lens caps. A padded neck strap is included with the 42mm models for comfortable carrying and viewing at all times. Available at retailers nationwide, the suggested retail price for the new roof-prism Predator Xtremes are 8×22 – $179; 8×42 – $399; 10×26 – $199 and 10×42 – $499. For more details please contact Steiner Germany, 331 East 8th Street, Greeley, CO 80631. Phone: (970) 356-1670. Fax: (970) 356-8702. Website: www.steiner-binoculars.com.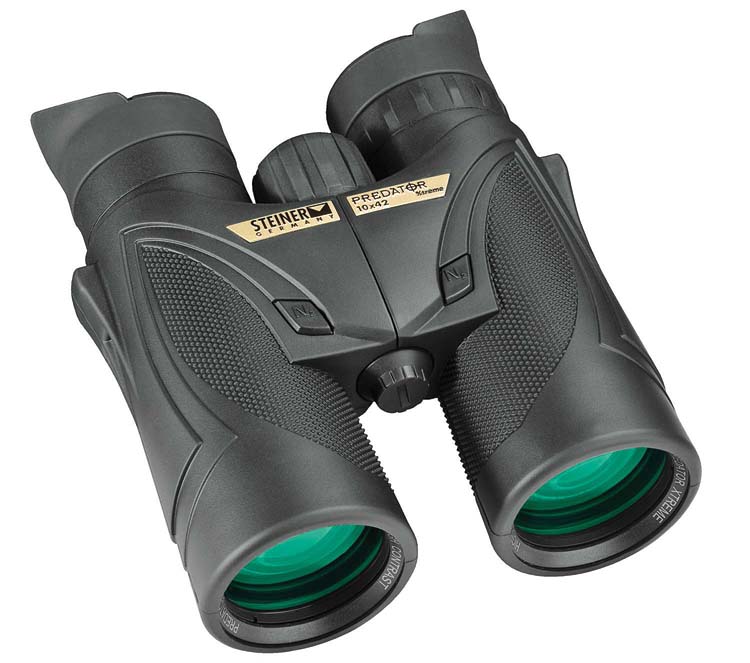 Speer Expands Ammo Line With .22 WMR Personal Protection Rounds
Speer introduces a new Gold Dot Short Barrel Personal Protection offering. The .22 Win. Mag. hollow point rounds provide reliable expansion and penetration for use in self defense situations. These new rimfire options are now available. Speer Gold Dot has gained a reputation for high-performance ammunition and brings Personal Protection rounds to the rimfire platform for the first time. The Gold Dot's reliable expansion and toughness make it suitable for the smaller 22 Win Mag. Those carrying popular handguns chambered in this make-sense caliber now have a go-to option for self defense situations. These loads are designed for compact rimfire handguns and specific self defense applications. A large cavity ensures maximum expansion and terminal ballistics at reduced velocities. Consistent 10 to 11-inch penetration was achieved in factory testing – in barrels as short as two inches. For more information you can contact them at Speer, 2299 Snake River Avenue, Lewiston, ID 83501. Phone: (866) 286-7436. Their website is www.speer-ammo.com.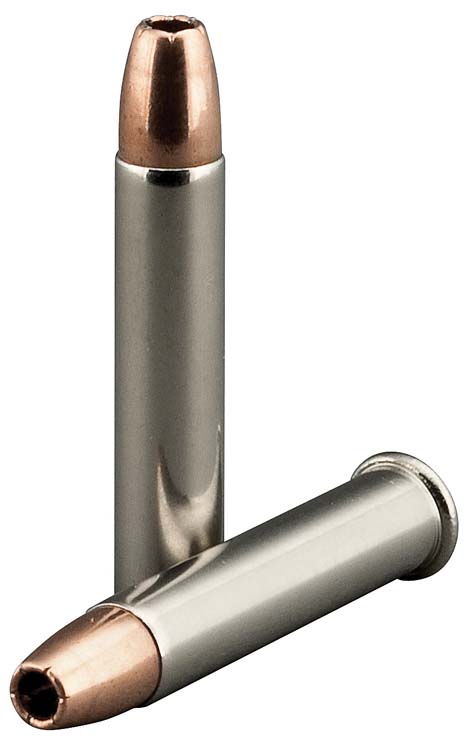 Kruger Optical Announces TacDriver Tactical Optics
Kruger Optical announces the introduction of its TacDriver Tactical optics line, now available through select retailers. Kruger's team of engineers created the TacDriver Tactical line with the goal of putting high-performance features into an affordable line of tactical riflescopes. The collection includes four scopes, all with 4x magnification systems. The collection includes a 1-4×24, a 1.5-5×32, a 2.5-10×50 and a 10-40×56, all packed with the features shooters need in the field. Retail prices range from $117.57 for the 1.5×32, to $376.39 for the 10-40×56. The 1.5-5×32 model contains a glass-etched, floating plex reticle with dual color illumination and five brightness levels in green and red. The other models are equipped with glass-etched, illuminated Mil-dot reticles, with 10 discrete brightness levels. Fully multicoated optics deliver a bright, sharp image. Scopes incorporate 30mm main tubes to allow for ample windage and elevation adjustment range. Scopes include 1/4 and 1/2 MOA resettable locking adjustments with clicks. O-ring sealed and nitrogen processed, scopes are waterproof and fog-proof for outstanding performance in the harshest environments. For more information and details contact Kruger Optical, Inc., 251 Barclay Drive, P.O. Box 532, Sisters, OR 97753. Phone: (888) 526-7779. Website: www.krugeroptical.com.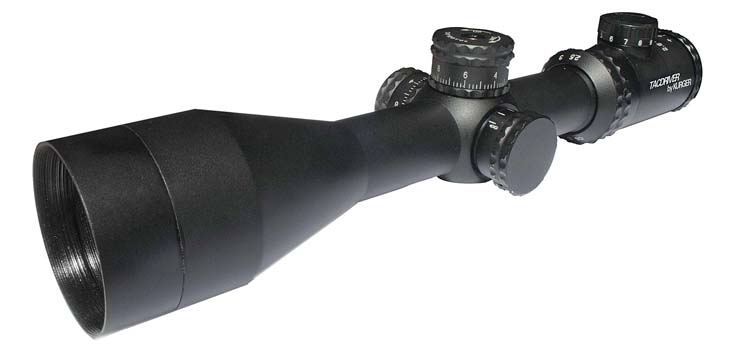 Steyr Introduces C9-A1 Concealed Carry Handgun
Steyr Arms has announced the introduction of the new C9-A1 pistol, which bridges the gap between a compact carry and full-sized shootability. With its concealable-length slide and barrel of the S-series Steyr pistol, and the hand-filling frame and high capacity of the M-series, the C9-A1 provides the best of both worlds. The new C9-A1 is nearly identical in form and function to other handguns in the Steyr line – the M-A1 full-size series with its 17-round magazine and the S-A1 compact series with its 3.6-inch barrel. The new C9-A1 also boasts the newly redesigned Reset Action System trigger mechanism. Chambered exclusively in 9x19mm, the new C9-A1 is sure to be a big hit with Steyr pistol aficionados as well as those who are looking for a concealment handgun that provides comfortable ergonomics, low bore axis, remarkable safety features, amazing accuracy thanks to a consistently crisp break, and extreme reliability. The C9-A1's full-size polymer frame offers unparalleled ergonomics with a high grip and low barrel axis that mitigates muzzle rise as well as creating a perfect grip angle for a very natural point of aim. The drift-adjustable sights are in the traditional three-dot configuration and a Picatinny rail on the frame's dust cover provides availability for mounting illumination and laser-aiming devices. The integrated trigger safety with the newly redesigned Reset Action System trigger requires positive finger pressure to operate the double-action-only mechanism. This striker-fired pistol also incorporates a keyed safety lock. The barrel is cold-hammer forged with conventional rifling, and the chamber is fully supported. The suggested retail price of the C9-A1 is $649. Please contact Steyr Arms, Inc., 7661 Commerce Lane, Trussville, AL 35173. Phone: (205) 655-8299. Fax: (205) 655-7078. Website: www.steyrarms.com.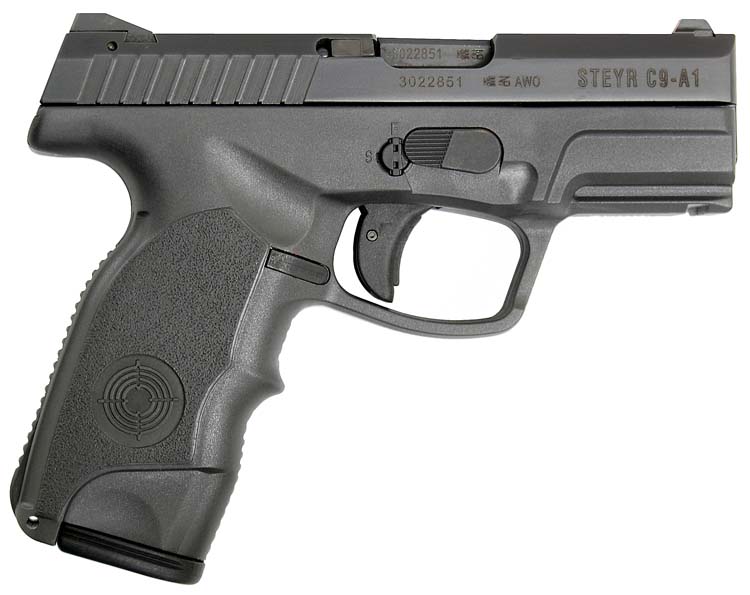 This article first appeared in Small Arms Review V14N11 (August 2011)