BY Chris A. Choat
Sightmark Debuts Long Range Prismatic Weapons Sight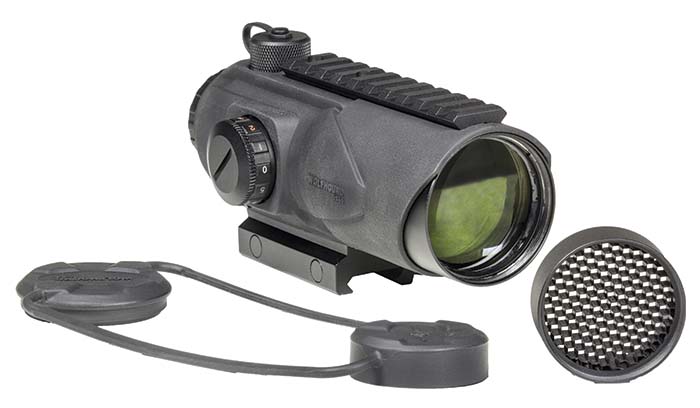 Hunt down your target with the speed and agility of the all-new military-inspired Sightmark Wolfhound 6×44 Prismatic Weapon Sight. The new sight is designed for quick target acquisition on an AR platform. This device features an advanced Horseshoe Dot reticle to compensate for bullet drop and an impressive 2.8-inch eye relief, longer than most on the market, for a natural, comfortable shooting stance. The reticle is ballistically matched to .223, 55 and 62 grain with holdovers from 300 to 900 yards. The Wolfhound 6×44 is equipped with a 5 MOA central aiming point for precision long-range shooting and a 7.5 MOA outer circle for close-range shooting, making it the ideal optic for the experienced shooter wanting to make their mark. The Wolfhound 6×44 yields a fixed power prismatic optical design, keeping the object in focus at 10 yards or more. Safe from impact and fully submersible, the rubber-armored device is 100% waterproof, dust proof and shock proof. The weapon sight features an all-aluminum Picatinny mount, ensuring secure attachment with every shot fired. The built-in Picatinny rail on top allows for additional optics such as the Sightmark Mini Shot Reflex Sight or other compact red dot sights to increase short-range accuracy. Learn more at
www.sightmark.com.
SIG Sauer Unveils the SIG MCX

SIG Sauer, Inc. continues to set new standards in firearm design, innovation, and performance with the introduction of the SIG MCX. Designed from the ground up as a short-barreled, silenced, lightweight rifle-caliber system, the SIG MCX has reset the standard for modularity, sound suppression and mission capability. With the introduction of the SIG MPX submachine gun, SIG Sauer raised the bar for performance and modularity in a pistol-caliber platform. The SIG MCX combines that modularity with rifle-caliber power in a compact package, designed for optimum performance with a silencer. Unlike every other firearm on the market, the SIG MCX was designed from the start for optimum performance with the .300 Blackout cartridge and a silencer. When paired with a SIG Sauer silencer, the outcome is a firearm with superior suppression capability and enhanced reliability with both supersonic and subsonic loads. An auto-regulating gas system makes the transition from subsonic to supersonic seamless. In combat situations, the SIG MCX can run supersonic on the silenced setting without damaging the firearm or negatively impacting reliability. Sharing a modular design with the SIG MPX, the SIG MCX is a mission-adaptable firearm. Changing between .300 Blackout and 5.56 NATO is as simple as swapping barrels and op rods. Converting to 7.62x39mm simply requires an additional bolt face change. All of this can be performed by the user in the field. Barrel lengths can also be changed, with 16- and 9-inch versions initially available. The SIG MCX features a recoil assembly that does not require a buffer tube, allowing for side folding stocks. A full-length Picatinny top rail allows for the mounting of lights or optics. Removable SIG Sauer iron sights come standard. The SIG MCX upper is compatible with Mil-Spec AR-15 lowers and, with the use of a SIG MCX Stock Kit, allow consumers to fully upgrade their own system. Three variants of the SIG MCX will be available to the commercial market; semiautomatic rifle, short-barrel rifle (SBR) and pistol configurations. All will be available in .300 Blackout, 5.56 NATO or 7.62x39mm, with caliber conversions available immediately. All SIG MCX models will feature aluminum KeyMod handguards, ambidextrous AR-style controls, an ambidextrous charging handle, and will utilize standard STANAG magazines. Contact them at www.sigsauer.com.
Allegiance Ammunition Announces New .223 Subsonic Round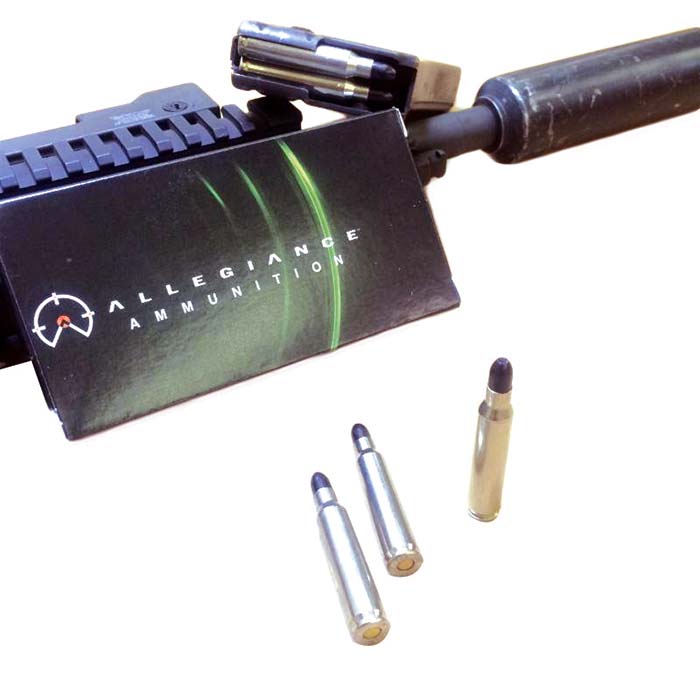 It's back, it's black and it's bad in a quiet kind of way. Allegiance Ammunition now has a .223 round that functions the M4 and AR-15 type weapons. Whether it is for law enforcement or a military team that needs astonishing stealth combined with maximum power and performance, SilentStrike delivers. SilentStrike fully functions in semi and full auto with the M4, AR, weapon platform. The round has a 110 grain lead free, frangible bullet that leaves the barrel at a silent 975 fps. The bullet has a fragmenting Tungsten powder core. The fragmenting SilentStrike gives excellent results in soft tissue even at subsonic velocities. Go to www.allegianceammunition.com for more information or to place an order.
Plano Introduces New Field Locker Mil-Spec Cases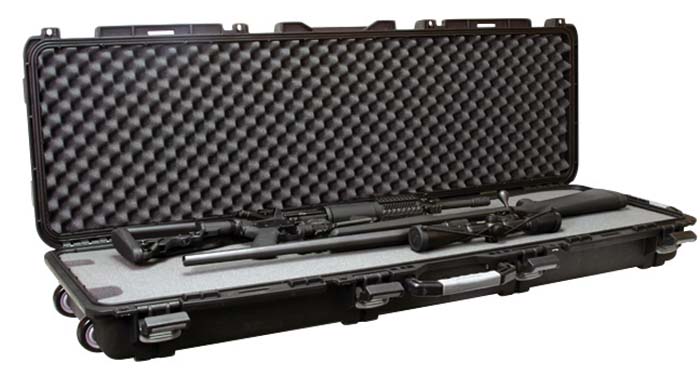 In the jurisdiction of firearms and firearms storage, the most exacting of users are in law enforcement and the military – and justly so. Anything less than the best is unacceptable when lives and security are at stake. Product failure is intolerable and potentially dangerous. This is precisely why Plano doesn't take the title of being 'Mil-Spec' lightly. Demonstrating this commitment to integrity, Plano proudly introduces the Field Locker Mil-Spec Case series. The robust series comes in five sizes and configurations protecting valuable pistols, long-guns, and tactical weapons. Precise measurements are first and foremost to being considered law enforcement and military grade. Each Field Locker Mil-Spec Case is carefully sized to fit and protect the firearms within, and can be trusted to exactly measure its stated specifications.
From there, it's a checklist of quality componentry and vital features. Each case is formed using Plano's inimitable molding process, which yields a reinforced shell that's up to any task it's assigned, from long and rugged travel to exposure to the elements. All Field Locker Mil-Spec Cases are watertight and dustproof. Secure sealing with premium Dry-Loc gaskets coupled with exact measurements insure that the contents won't be adversely affected by water or dirty environments. Over molded heavy duty handles defy breakage while reducing fatigue to your hand on the move. Reinforced padlock gates tell would-be thieves to choose another victim; most padlocks fold flat, too. Each draw-down latch is built for durability and positioned with expert knowledge of what will be guarded on the inside, keeping those contents safe
and secure.
Field Locker Mil-Spec Case features double-density foam. Fully customizable, the foam layers can be configured to go hand-in-glove with your particular firearm. Long gun and tactical firearm carriers each sport a pair of easy-glide enclosed ball bearing wheels to make the cases incredibly mobile and perfect for traveling. For more information please contact them at www.planomolding.com.
Faxon Firearms Adds 7.62×39 Kit to the ARAK-21 Platform

Faxon Firearms, manufacturer of the innovative ARAK platform, is proud to announce the addition of the 7.62×39 Russian caliber to its offerings for the ARAK-21. This addition will allow the user the added advantage of a larger caliber round and less expensive ammunition for more range time. This system makes the ARAK-21 platform one of the most versatile platforms on the market, allowing the user to have the potential to have three rifles in one (5.56, .300 Blackout and now 7.62×39). The 7.62×39 caliber will be available for order in standard ARAK-21 upper receivers, complete XRS rifles, and as a stand-alone kit for existing ARAK-21s. Kits will be available in 12.5-inch and 16-inch medium profile barrels. Current ARAK-21 users/owners can simply purchase the 7.62×39 kit as an addition to their current rifle upper. The 7.62×39 caliber kit comes with an interchangeable bolt, firing pin and barrel, all designed to work interchangeably with the current ARAK-21 upper receivers and XRS rifles. Rather than modify existing components, Faxon took detailed time and testing to create a robust set of solutions that solve many of the issues of the cartridge that plague other conversions. They lowered and widened the feed ramps to ensure consistent chambering, increased the bolt diameter to handle bolt thrust, and supply a new firing pin that matches the depth and width of the venerable AK to ensure consistent ignition. With the addition of the 7.62×39, they are expanding the capabilities for each user of the ARAK-21. This option further expands his or her platform and opens up many new shooting options. The ARAK-21 7.62×39 Kit has an MSRP of $499 and can be purchased at www.faxonfirearms.com or through Faxon's dealer network. MSRP for single barrel upper receivers is $1,199 and multiple caliber kits that include 7.62×39 will add $99 for the bolt and firing pin.
LaserMax Introduces Laser and Light for Beretta Pico Pistol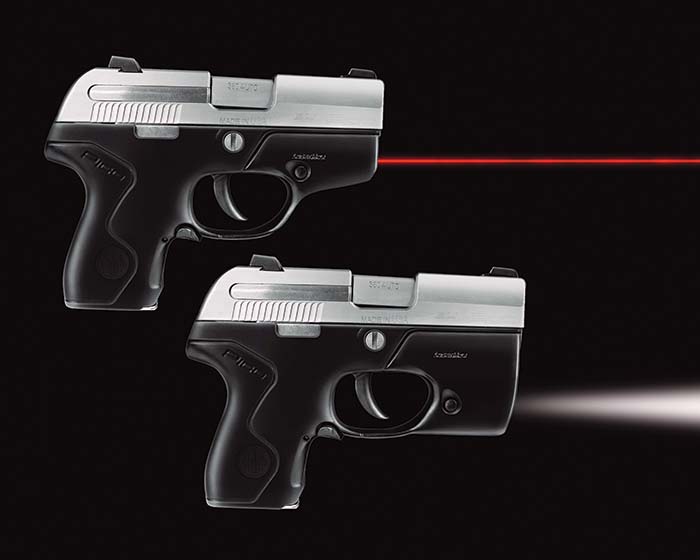 At the Shooting Hunting Outdoor Trade (SHOT) Show in Las Vegas, LaserMax showcased the LaserMax-equipped Beretta Pico pistol and it is now ready to ship. This ultra-thin, compact carry pistol is distinguished by its sleek, low-profile design and integrated LaserMax laser and light. The Beretta Pico is easy to carry and draw from concealment. Recognizing that laser sighting dramatically improves shooting performance while white light helps quickly identify a threat, Beretta has chosen LaserMax to partner with to supply light and laser equipped housings as upgrades for the Pico. Now that the base model Pico is on store shelves, LaserMax and Beretta are poised to ship the light and laser versions. The Beretta Pico and LaserMax frame combinations will be offered as completed firearm assemblies as well as sold separately as an upgrade to the base model. In both LaserMax configurations, the light source, electronics and power supply are encased within the dust cover area, seamlessly fusing the functional optics with the pistol housing and adding no bulk to interfere with concealment. Complete information on new LaserMax products is available at www.lasermax.com.
This article first appeared in Small Arms Review V19N6 (July 2015)