By The Small Arms Review Editorial Staff
ATN X-SIGHT II HD 5-20X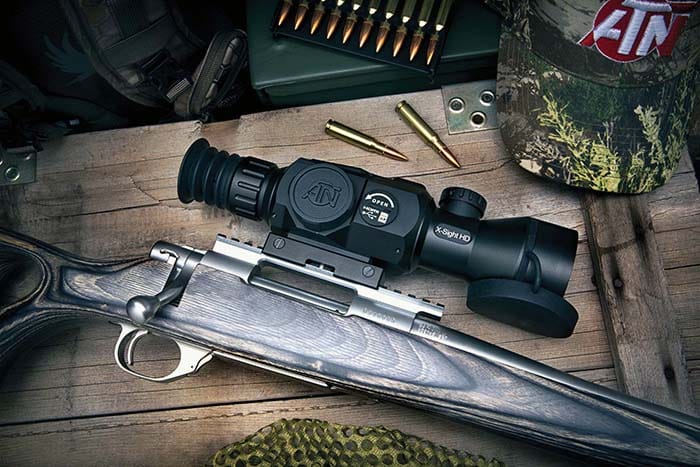 The first digital scope to break the true HD barrier! Gone are the grainy black and white images—the X-Sight II takes digital imaging to a whole new level. Crystal clear images and millions of colors will have you forgetting that you are looking through a digital scope. Immerse yourself in an advanced cockpit like experience. Take advantage of the suite of sensors and advanced processing power for an entirely new shooting experience.
Share the fun with your friends and family with HD video and photos that you can take day or night. No more forgetting to record those "perfect shots" with ATN's RAV (Recoil Activated Video) feature that automatically records videos before and after you pull the trigger.
X-Sight II—the most powerful shooting solution on the market that will not break the bank.
POF-USA REVOLUTION (7.62 NATO)

Brand new from POF-USA is a .308 battle rifle that handles like a 5.56, because it's the same size and weight as one. This isn't a stripped down rifle that's saving weight by making extra cuts or lacking the battle rifle features you're accustomed to. The Revolution actually uses many 5.56 AR parts which allows for a shorter overall receiver size and reduced weight. The Revolution receiver size, from pin to pin, shares the same dimensions as an AR-15.
This is NOT a small frame .308, it's smaller! The Revolution features many 5.56 parts; such as charging handle, bolt carrier, roller cam pin, buffer, heat-sink barrel nut, handguard and 5-position gas piston operating system. The barrel extension, bolt assembly, upper and lower receiver are the exact same size as those on an AR15. This is truly an AR15 that shoots in .308!
Weighing in at 7.3 lbs the Revolution features POF-USA's new Edge Handguard with four built-in QD mounts. It's loaded with features such as a fully ambidextrous billet receiver set, NP3 coated bolt carrier group, 5-position adjustable gas piston, single stage match grade trigger and more. You may have just found your "one gun." MSRP: $2669.99.
ACCURACY SOLUTIONS BIPODEXt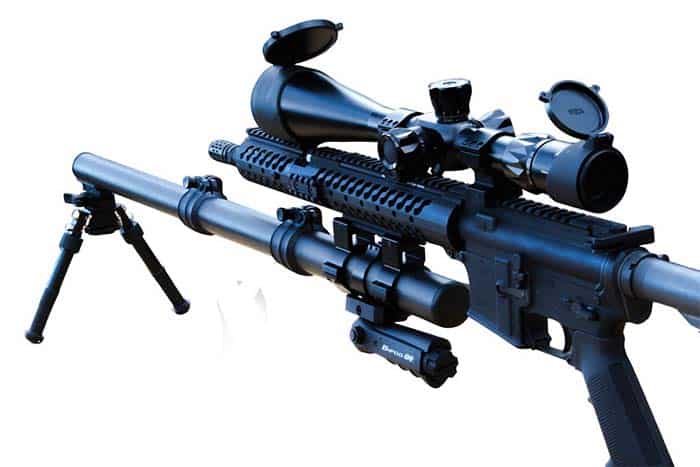 With BipodeXt you will have a rifle shooting experience unlike anything before. This revolutionary new product provides shooters with unmatched stability and accuracy.
To understand the principles behind the design of BipodeXt it helps to visualize a rifle as a lever and its bipod as the fulcrum on which the lever rests. While BipodeXt is not utilized to lift weights an analogy from the lever/fulcrum axiom can still be drawn. As for the lever, the closer the fulcrum is to either end of the lever, the more leverage the user obtains. As for BipodeXt, the further out the bipod is placed the more stable the sighting down the rifle's scope becomes.
Some BipodeXt models, such as the BXT 40X3, provide for a bipod's resting point to be placed beyond the muzzle of most rifles, thus further minimizing movement through the rifle and impressively reducing reticle drift. BipodeXt can be extended and retracted giving the shooter a highly adjustable and customizable resting point. Due to its round design BipodeXt can quickly correct canting by simply operating its clamp's lever. This also allows for an unprecedented 360 degrees rotation of the bipod in relation to the rifle. Most models weigh approximately 1lb.
HOGUE INC. ANNOUNCES LASER ENHANCED GRIPS FOR SMITH & WESSON K/L AND J FRAME REVOLVERS
Hogue Laser-Enhanced Grips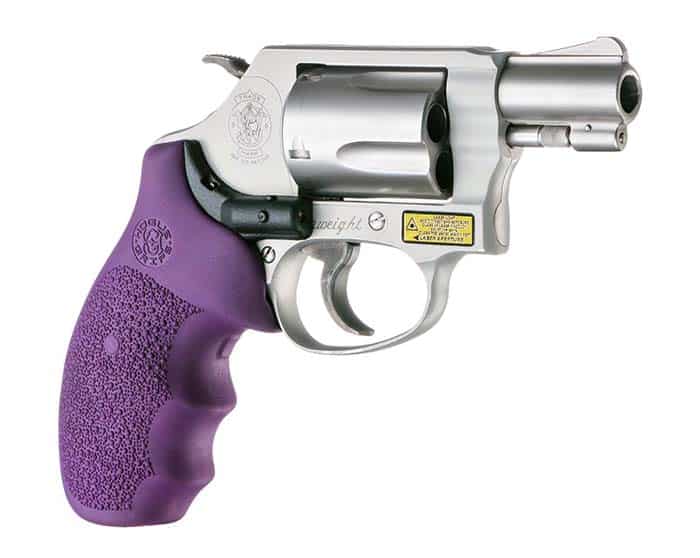 Hogue, Inc. is proud to announce the newest additions to their growing line of Laser-Enhanced (LE) Grips. Revolver grips for Smith & Wesson's round butt K/L and J Frames are now in stock. "For years our customers have been asking for Hogue Grips with lasers," said LE Grip designer and managing partner Jim Bruhns. "We have expanded our line of Hogue LE Grips to include models for Smith & Wesson K, L and J Frame owners in direct response to customer demand."
Hogue's LE Grips are the first handgun laser sighting system on the market based on a fully programmable, digitally controlled microprocessor circuit. Hogue's designers capitalized on the advantage by programming three operating modes (steady, flashing or stealth target) and four laser brightness levels into the LE Grip's circuit. They also tapped into sophisticated power management routines to ensure long life from two common CR- 2032 batteries hidden under the grip on the non-laser side–an important design feature enabling battery changes that won't take the laser out of zero. Each LE Grip is bore-sighted at the factory while fine windage and elevation adjustments are accessible via small set screws. All of the Hogue LE Grip's programming features are accessible via pressure-sensitive programming buttons.
The Hogue LE Grips for S&W revolvers are truly unique; the company's engineers embedded the system's 630-670nm
Hogue LE Grips are manufactured in their family-owned and operated USA facilities under the direct supervision of the Hogue family.
Hogue HandALL Beavertail Grip Sleeves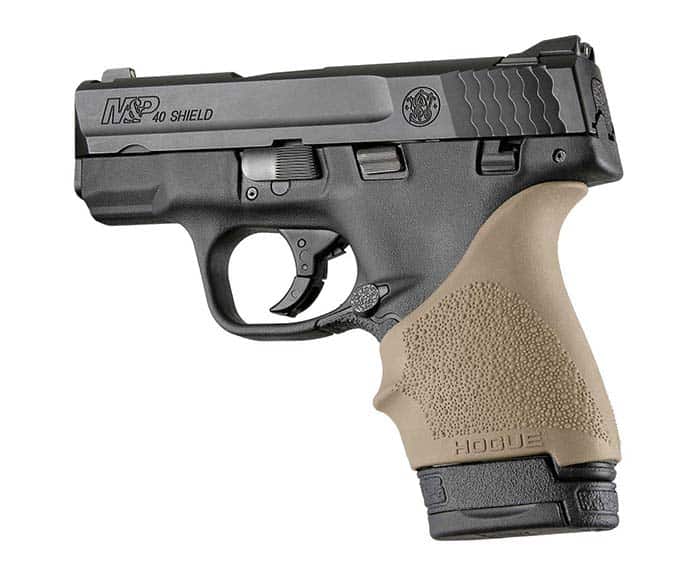 The new grip sleeves are designed to fit specific polymer pistols now on the market. "Polymer pistols do not have removable grips that you can simply replace," said grip designer Matt Hogue. "The solution for many of these pistols is our new HandALL Beavertail Grip Sleeves."
The Beavertail Grip Sleeve line has been engineered with models for precision fits on specific firearms. The initial offerings in this series have sleeves designed for perfect fits on three sizes of polymer firearms. The first offering precisely fits Smith & Wesson's M&P 9mm and 40 Shield and Ruger's LC9. The second sleeve fits Glock's 42 and 43. The final sleeve is designed for Smith & Wesson's M&P 45 Shield and Kahr Arms' P9, P40, CW9 and CW40. While each sleeve has been created for a precise fit on specific polymer framed firearms, they also alternatively fit many other similarly sized firearms with a fully functional and aesthetic fit. "These sleeves also provide a very nice fit for many pistols that may not have any other alternative available on the market," said Hogue.
The Beavertail Grip Sleeves are installed by slipping them over the frame of the firearm until seated into perfect position. Once installed, the HandALL sleeve provides a single finger groove for instinctive handling of the firearm. The finger groove leads into a gentle palm swell that has been carefully designed to fit naturally in the hand. The beavertail built into the grip sleeve rises high along the back strap of the frame giving full rubber contact with the hand allowing a higher hand-placement on the grip without the fear of the slide biting the skin between the thumb and the trigger finger. In addition to protection and comfort, the beavertail also cushions the hand during recoil.
The HandALL is built from a long-lasting durablethermo plastic elastomer compound. This rubber ages very gracefully and keeps a firm, tacky feel throughout the life of the grip. It will not harden, split or crack with age or usage. The grip sleeve is textured with Hogue's familiar Cobblestone texture, a series of small circular bumps that provide an efficient non-slip, non-irritating grip on the rubber. Hogue's HandALL Beavertail Grips Sleeves have an MSRP of $9.95 for black and $10.95 for OD green, flat dark Earth, pink and purple.
Hogue grip sleeves are manufactured in their family-owned and operated facilities under the direct supervision of the Hogue family.
Hogue, Inc. supports local dealers and encourages customers to purchase Hogue products locally. For more information on these products, please call Hogue directly at 1-800-438-4747 or visit www.hogueinc.com to find a Hogue dealer near you.
JP ENTERPRISES
GMR-15

The GMR-15 is a massive redesign of our very popular GMR-13 Glock magazine carbine receiver. This new iteration now incorporates last-round lockback and more competition-ready features such as a flared mag. well and easier-to-use mag. release. Like its predecessor, it also utilizes our proprietary 9mm bolt assembly and Silent Captured spring, making for a highly reliable and accurate carbine. With the GMR-15™ also comes a new dedicated 9mm upper receiver with dual top- and side-charge handles.
The GMR-15 is available for custom rifle or upper assembly builds or in a number of ready-to-ship Ready Rifle configurations. Complete upper and lower receiver kits will be available soon for home builders.
VMOS Bolt Carriers

JP Variable Mass Operating System (VMOS) bolt carriers are designed to work in tandem with our Silent Captured Spring to provide tunable mass regulation to rifles in need of it. Geared especially for suppressed shooting, VMOS carriers overcome the excessive fouling and constant need to adjust gas settings native to suppressed rifles. This is thanks to the configurable, reciprocating masses that ensure consist function and reliable deadblow. VMOS carriers are also ideal for exotic caliber rifles or those without an adjustable gas system.
Steel VMOS carriers are available for both largeand small-frame rifles. An aluminum large-frame version is also available for high-performance competition builds.
Microfit Takedown Pins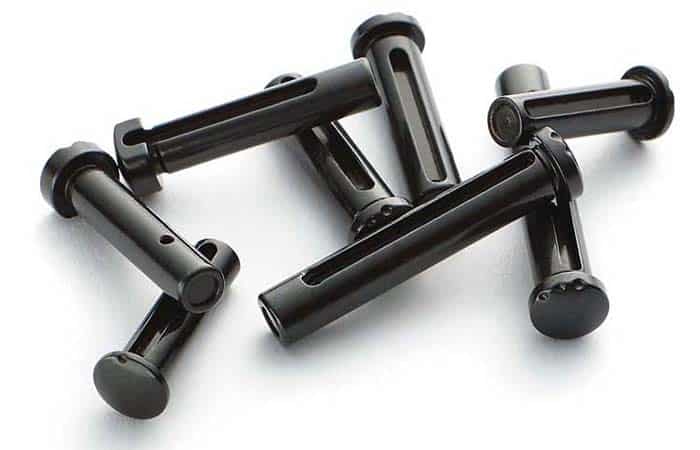 Since the release of our original JP Tension Pin almost 20 years ago, sloppy receiver fit has been a JP obsession. The new Microfit™ Takedown Pins offer are a tool-less solution to this problem with a premium polished appearance. Oversized pins reduce the slop in overly loose receivers that can reduce rifle accuracy. Undersized pins provide easier takedown for tight receivers such as those with heavy Cerakote buildup.
Microfit Takedown Pins are available individually or in standard, oversized, and undersized sets and now come standard in all JP rifles.
Semi-Auto Case Gauges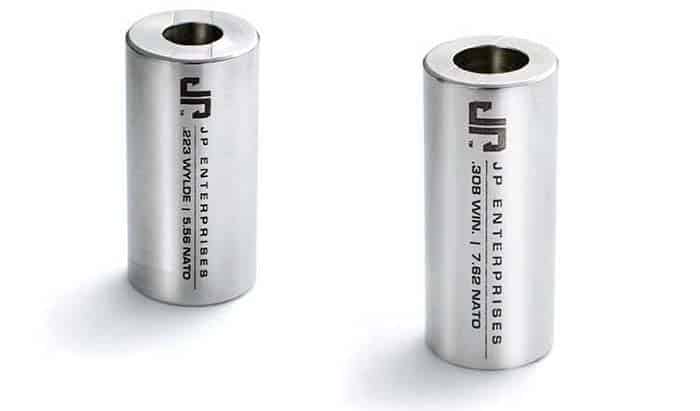 Even in the same caliber, the ammo requirements between bolt guns and self-loaders are stark. JP Semi-Auto Case Gauges are the first gauges to acknowledge and account for the more particular ammo preferences of the semi-auto platforms. The gauges guaranty function in any self-loading rifle by verifying that every cartridge will fire to a minimumdepth SAAMI chamber. So, if it fits, it shoots.
Semi-Auto Case Gauges are available in .223 and .308 with more caliber offerings coming soon.
.875 Detent Adjustable Gas Blocks (JPGS-10D)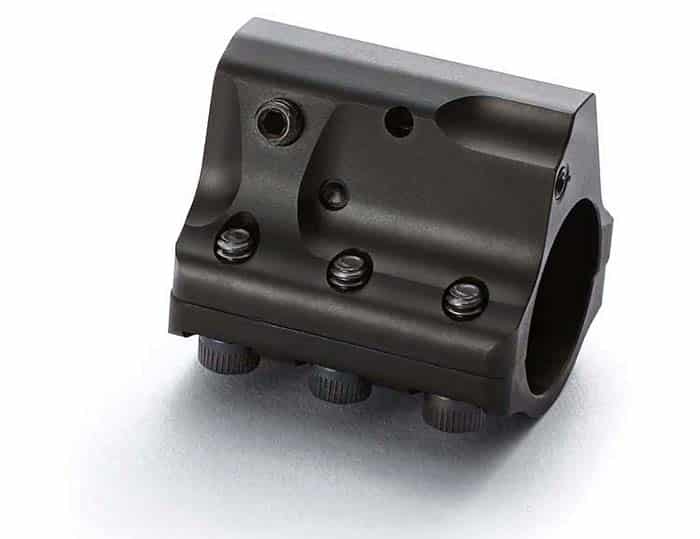 The incomparable level of refinement provided by an adjustable gas system can be undercut by the possibility of gas setting drift. The latest in a long line of JP adjustable gas systems, this new click-adjustable gas block ensures solid retention of gas setting with an easy, reproducible interface. The JPGS-10D model was designed to serve the neglected .875 barrel contour common to Armalite rifles.
Minimized, detent-adjustable JP gas systems are also available in .750 and soon, .936. Locking set screw version is also available in a variety of profiles.
WALTHER
PPS M2
The PPS M2 is the latest upgrade to a classic design from Walther. Though it's hard to beat the original, the M2 features everything you asked for in the classic PPS. Walther signature ergonomics, button style magazine release and front slide serrations. Built with the concealed carry shooter in mind, the Walther PPS M2 represents everything the American market has asked for. The MSRP is $449.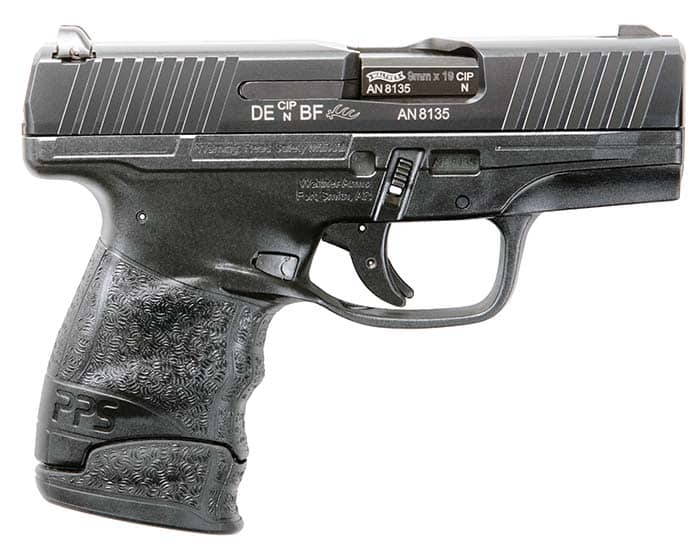 Species: Semi-automatic
Caliber(s): 9mm
Overall Length: Standard Model 6.3"
Barrel Lengths Available: 3.18"
Weight, Standard Model, empty magazine, no optic or bipod: 21.1 oz
Creed
Superior ergonomics and excellence in trigger design. The Creed offers a reinforced polymer frame with signature ergonomics that shooters have come to expect from Walther. The Creed features a pre-cocked, double-action trigger system and a bobbed hammer that ensure a no-snag draw from a concealment. This system provides the shooter with a light and smooth, consistent trigger pull. It includes ambidextrous magazine release, low profile steel 3-dot sights and two magazines.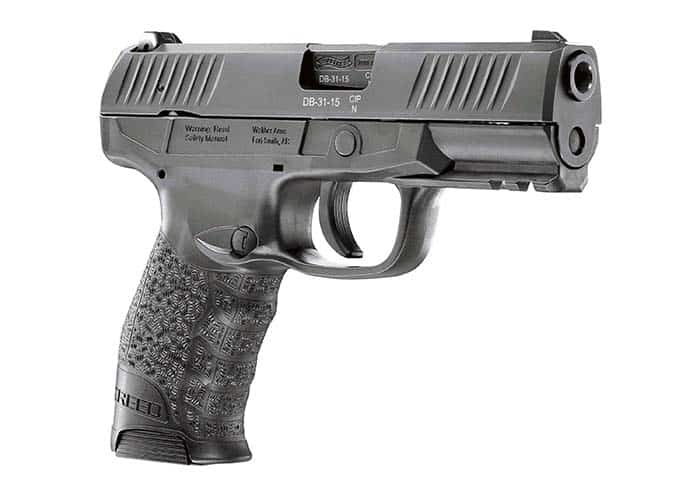 Species: Semi-automatic
Caliber(s): 9mm
Overall Length: Standard Model 7.3"
Barrel Lengths Available: 4"
Weight, Standard Model, empty magazine, no optic or bipod: 26.6 oz
TEAM WENDY
TEAM WENDY'S TRANSIT PACK BY MYSTERY RANCH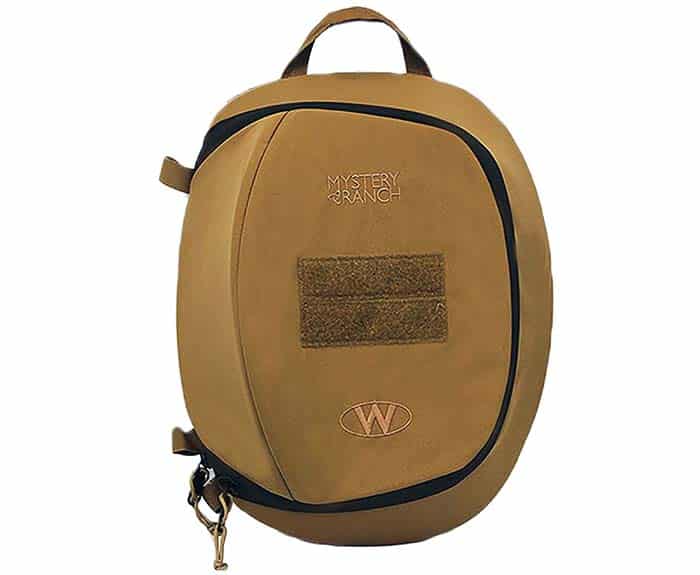 Team Wendy is pleased to announce the release of the Team Wendy Transit Pack. A collaborative effort between Team Wendy and Mystery Ranch, the pack's innovative design offers the user multiple ways to transport the bag as well as organize its contents. The Transit Pack is available through TeamWendy.com and authorized Team Wendy dealers.
Transit Pack Features:
• Durable design with padding on all sides to protect helmet
• Offers three ways to carry your bag: shoulder straps, bag handle on top and side for hand-carry(can also be used to secure to vehicle) and MOLLE on back of bag that can be attached to MOLLE panels on packs or elsewhere
• Clamshell opening gives access to the entire contents and creates two useable surfaces for kit layout
• Interior flap has Velcro for spare patches and loop-mounted accessories
• Three moveable internal pockets that can be placed anywhere in the bag
• Two flat pockets for accessory items such as strobes, goggles, glasses, etc.
• One draw cord bag for NVGs or headset, stored under the helmet.
For more information see Learn more about the Team Wendy Transit Pack by Mystery Ranch.
NIKON
NIKON DEBUTS BLACK RIFLESCOPE SERIES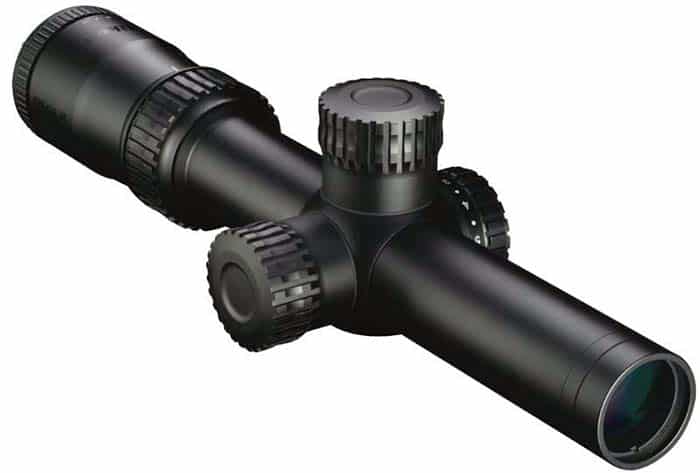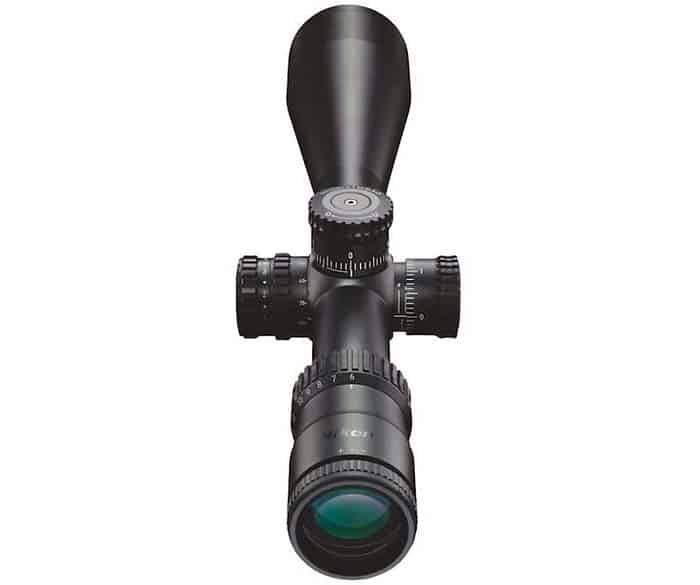 Nikon doubles down on its commitment to American shooters with the introduction of the new BLACK riflescope series—a new category of dedicated optics with models engineered for both precision longrange rifle and action-shooting AR enthusiasts.
For the precision rifle shooter, Nikon's BLACK X1000 is offered in a range of 4-16×50 and 6-24×50 models with X-MRAD or X-MOA tactical style reticles synchronized to elevated windage and elevation turrets. Accurate and repeatable, the adjustments enable precise dialing of elevation come ups and wind compensation, while each of the new reticle designs present the shooter with a visually clean, yet highly functional and advanced tool for estimating range or maintaining holdovers.
Shooters looking for rapid-action targeting capability with AR/MSR platforms can rely on the new BLACK FORCE1000 1-4×24 riflescope with capped turrets and SpeedForce reticle. When the riflescope is dialed down to its true 1x magnification, the reticle's illuminated double horseshoe center portion serves as quick reference for reaction-speed target acquisition and engagement, as well as for establishing moving target leads. The SpeedForce MOA reticle also integrates BDC circles and hash marks for precise intermediate-range target holdovers.
This article first appeared in Small Arms Review V21N5 (June 2017)