By Will Dabbs M.D.
The Vantac Direct Action Defense System (D.A.D.S.) is a drop-in aftermarket upgrade for your favorite M4-style rifle or pistol. An inspired solution to a timeless problem, the Vantac D.A.D.S. allows you to adjust the length of your buttstock or pistol brace to accommodate any tactical situation without breaking your sight picture. Whether you're deploying your weapon from rest or gauging angles indoors, the D.A.D.S. keeps your gun geometry optimized for the moment.
As Bad as It Gets
There is literally no more stressful human pursuit than wresting control of an enclosed space from an armed opponent. We play at that all the time on the range, because, honestly, playing at it is fun. For those who have to do it for real, however, close quarters battle (CQB) is the ultimate human crucible. Forget professional football, Mahjong, high-stakes poker, jujitsu, or competitive chess, CQB eclipses all that.
In the rarefied world of personal combat, little things become big things. Fail to secure your shoelace enroute to work one morning and you may stumble walking into the office. Do the same thing as a soldier or police officer and the results can be catastrophic. The Vantac D.A.D.S. excises one more variable from that thorny equation.
Philosophy
I'm told that being born is fairly stressful. First your head is shoved through an opening about the size of an adolescent orange. Then somebody grabs you around the neck and drags you into a world characterized by brilliant white lights, frightening noises, and chaos aplenty. No wonder we come out screaming.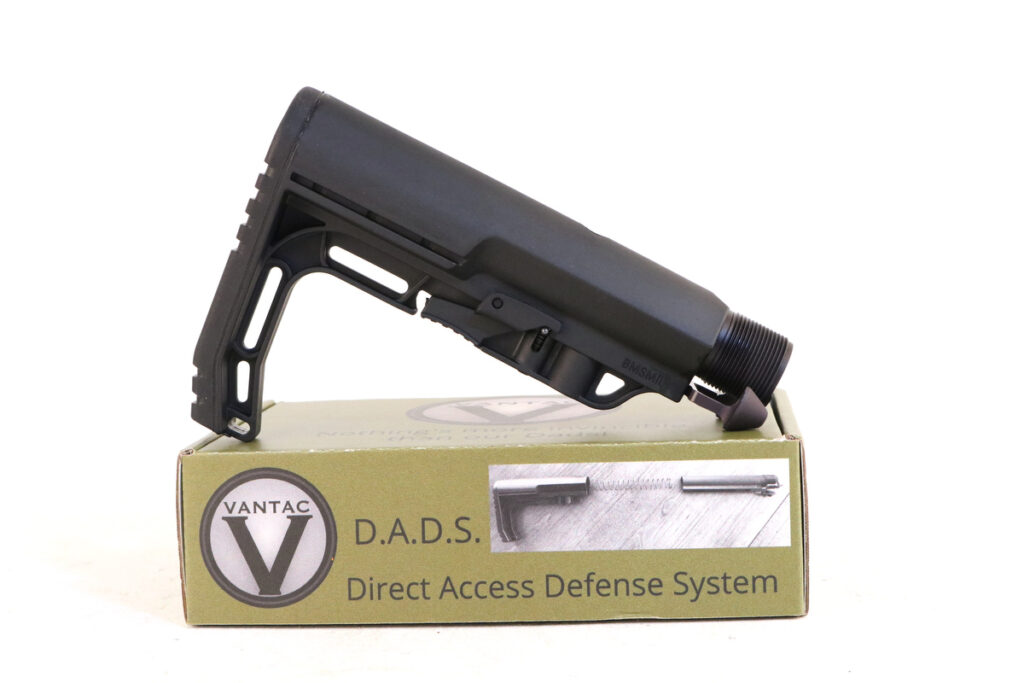 When my oldest was born I had no idea what to expect. I have since delivered sixty babies myself and am fairly familiar with the process. My eldest son, however, was born years before med school. I hadn't a clue.
Like most new dads, I figured my job was to manage everything from the neck up. I therefore endured the stupid breathing classes and did my best to contribute within my limited capabilities. The actual event, however, took about forever and was really scary.
Newborn human babies are quite literally helpless. Sharks, snakes, and crocodilians emerge ready to conquer the world. Little human beings, by contrast, not so much. Brand new babies cannot focus at a distance nor can they control their own heads. About the only thing they can do is scream, so they do a lot of that. However, there is a brief window at the very beginning when the catecholamines and similar stress hormones give little kids the newborn equivalent of superpowers. This odd phenomenon is most frequently manifest in a potential brief episode of head control.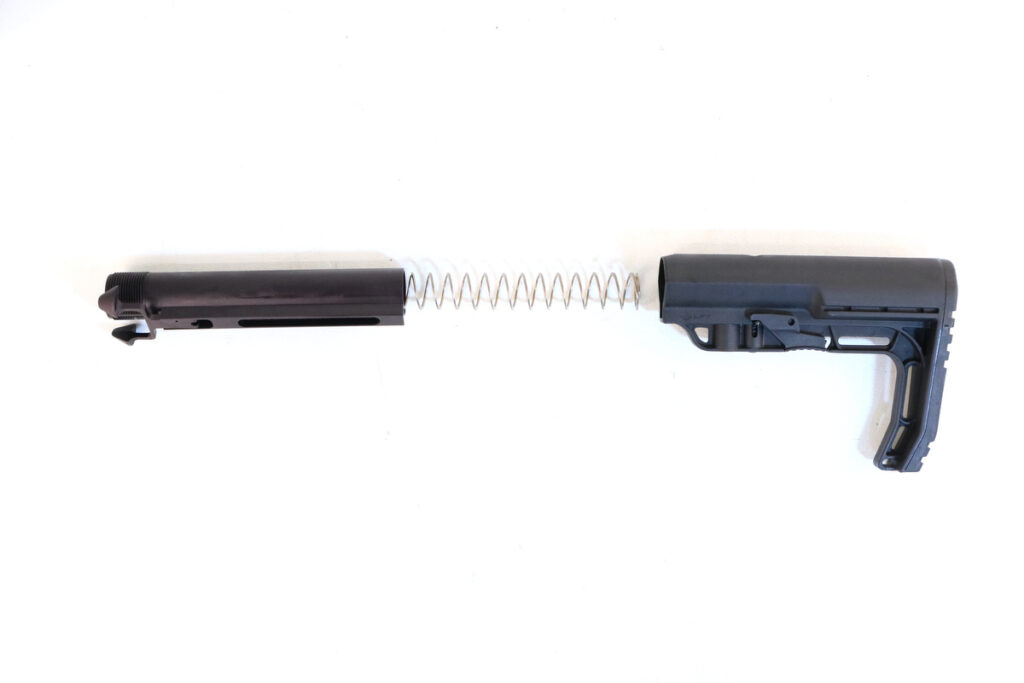 It typically takes several weeks for a newborn to master the fine art of controlling one's head. Until the stress of the moment abates, however, sometimes a newborn right out of the factory can manage this higher-order task. Such was the case this fateful day.
My wife was too tired to participate, but the sundry attendants tidied up my spanking new man-child and deposited him on my bride's chest. I naturally leaned forward to get a closer look. In a fit of amazing neonatal strength, the little guy lifted his head in a shaky fashion, cocked it at a jaunty angle and looked me in the eye from a slant range of perhaps six inches. His quizzical visage seemed to say, "Hi, dad. I've had the weirdest day."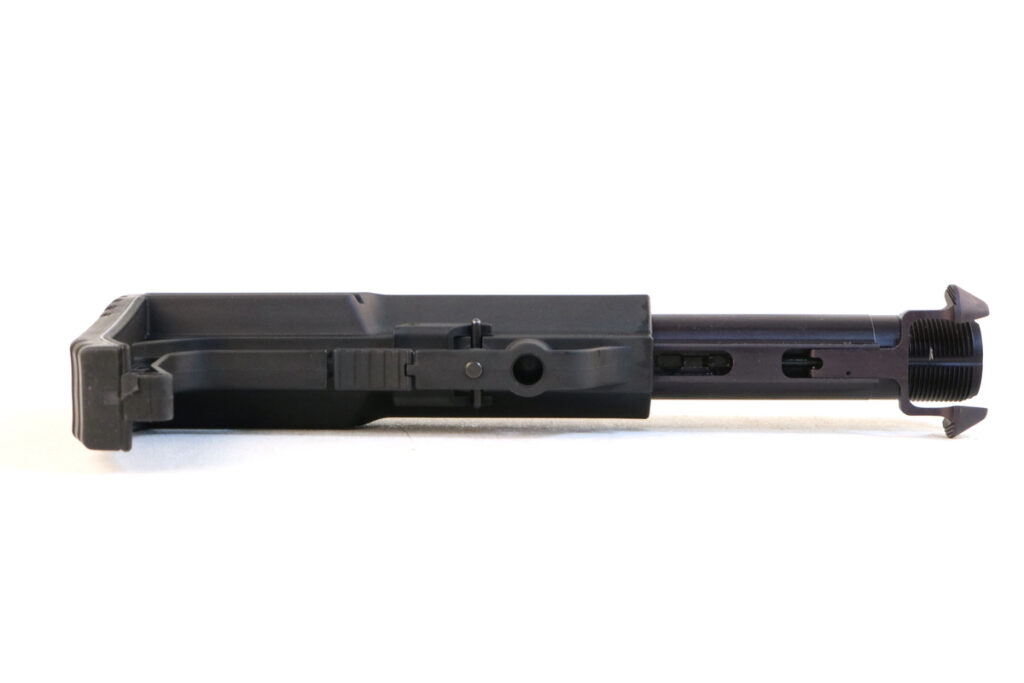 I was just done. In front of God, my wife, and the accumulated delivery room staff I made a bit of a fool of myself. In that moment I knew if that kid needed a heart he could have mine. Such is the simply breathtaking gravitas of fatherhood.
Roughly half of all American marriages end in divorce. That is arguably the most mournful statistic in the history of mathematics. Folks end relationships over some of the most remarkable stuff. Motivations range from esoteric to sordid with everything in between. The dirty little secret, however, is that if dad leaves voluntarily he is the one who suffers the most. Never before have I worked so hard at something that was so satisfying as raising my kids. Amidst a rich life aggressively lived, being a dad is the most fulfilling of human pursuits.
So why all this maudlin jabber in the pages of this esteemed firearm website? Because Joede Vanek gets it. Joede is the powerhouse behind Vantec, the company that makes the D.A.D.S. He didn't name his inspired contrivance D.A.D.S. because it's a random cool acronym. He selected this name because he really likes being a dad himself.
Flavor
Do me a favor. Give this video a quick watch. It's only two minutes. I'll be here when you get back.
See what I mean? If that last bit didn't make you choke up and cheer then something is irrevocably broken inside of you. Nancy Pelosi and Chuck Schumer likely ran off into the night doing the screaming habdabs at the sight of a minor with a firearm, but we know better. A normal youngster appropriately raised around the sundry dangerous stuff of life ultimately matures into a responsible adult. Anything otherwise produces a substandard product. No matter, Pelosi and Schumer don't read cool websites like this, anyway.
Joede Vanek is a former SWAT cop with loads of real-world experience concerning what works and what doesn't in the realm of tactical gear. When confronted by the fact that you cannot manipulate the sliding stock of an AR rifle on the fly without taking the gun down and farting with it, he scienced himself a solution. That solution is the Direct Access Defense System.
Technical Details
If I had a dime for every time I looked at some nifty new tactical trinket and thought, "Why didn't I think of that?" I'd have a lot of dimes. The D.A.D.S. is simply inspired. For starters Joede nestled a stout spring inside the mechanism between the stock and the buffer tube so that the position of rest is now fully extended.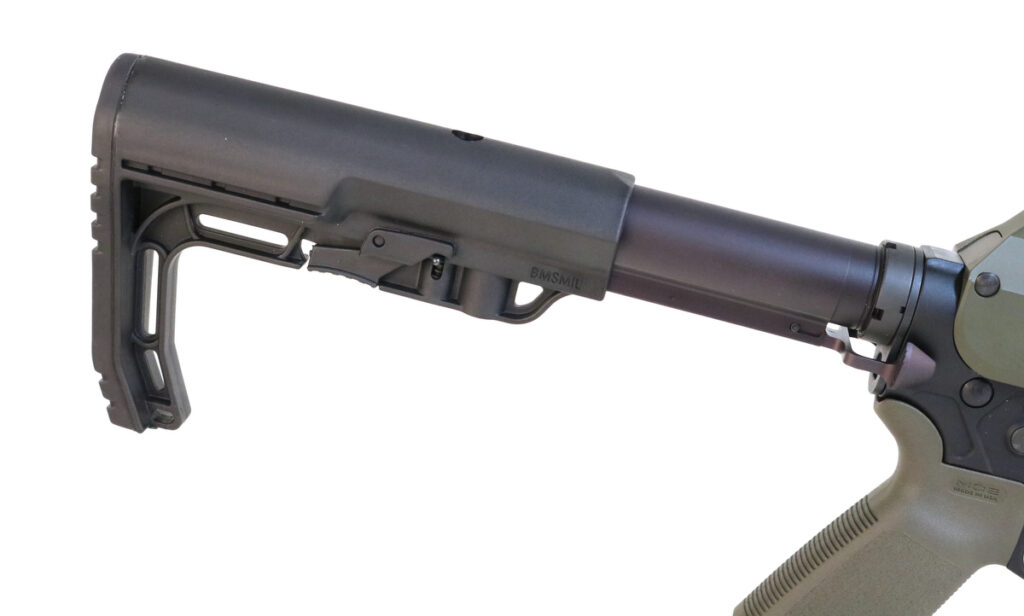 Next he designed a mechanism that nestles up within the buffer extension that secures the buttstock in one of several different positions ranging from fully collapsed to fully extended. This mechanism is controlled via a bilateral thumb switch mirrored in the perfect spot on both sides of the weapon. To extend the stock you just thumb the switch and ride it out as far as you wish under spring pressure. Release the switch and the stock locks in place.
To make the stock shorter just hold down the switch, press in with your shoulder, and release the switch where you want the stock to lock. The mechanism is intentionally tight at first, but it loosens up in short order. Operation is intuitive.
With the D.A.D.S. in place you can optimize the geometry of your weapon without sacrificing that all-important sight picture. My D.A.D.S. came with a very nice Mission First Tactical collapsible buttstock, but it is backwards compatible with most any standard M4 buttstocks both GI and aftermarket. The same goes for most collapsible pistol stabilizing braces.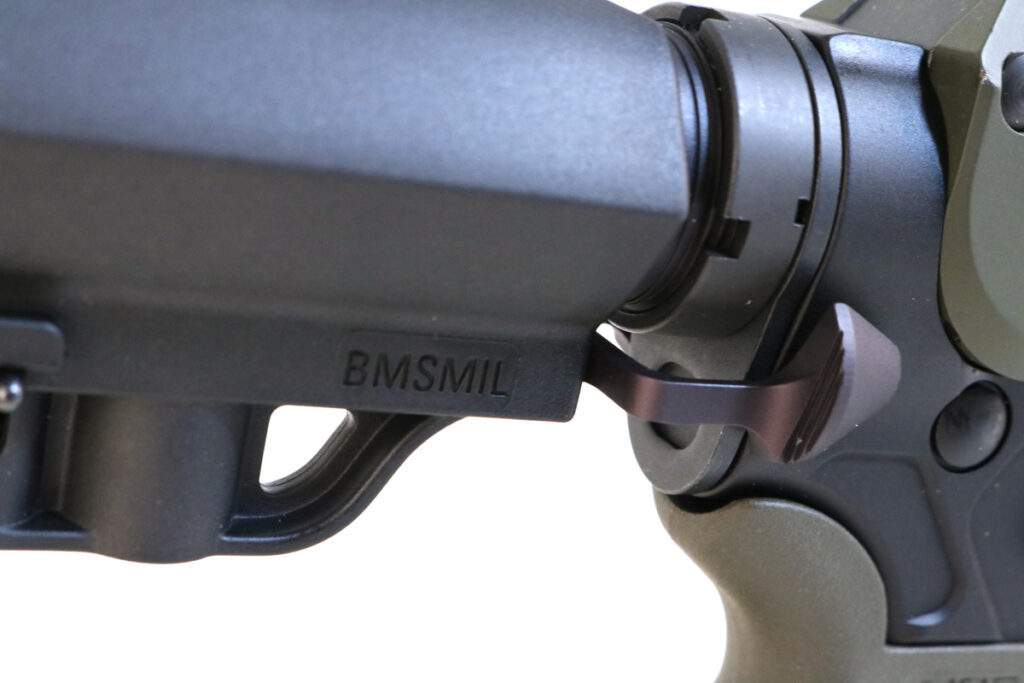 Installation took me maybe ten minutes. If you can change the filter in your heating system you are capable of outfitting your favorite black rifle with the D.A.D.S. Once you get it limbered up it runs like a crack-addled monkey.
Ever the Gracious Host
I wanted to test this thing out on something cool, so I dredged up a Faxon Firearms ARAK-21 upper receiver out of the gun stash. This inspired piece of kit offers reversible ejection, superb reliability, and easy exchange between a variety of calibers all in a drop-in unit that is a seamless fit with any standard milspec AR lower. Unlike a traditional direct gas impingement AR that fills the entrails of your rifle with grunge and crud, the ARAK-21 incorporates a variation on the Kalashnikov theme to keep your rifle clean, tidy, and running reliably long past the time when a lesser gun might sputter and die.
The charging handle folds out of the way when not in use and is readily reversible without tools. It rides up front in the manner of that of the HK MP5 for easy manipulation with the weak hand. Like the D.A.D.S., this feature allows you to keep your gun in the fight without lowering it from the ready position.

By spinning out a few Allen screws you can easily swap out barrels to convert your ARAK-21 between 5.56 NATO, .300 AAC Blackout, and 7.62 NATO. The 7.62 NATO setup requires a separate bolt and firing pin along with a dedicated sharply-curved magazine. The .300 BLK rig necessitates a suppressor for reliable operation with subsonic ammo.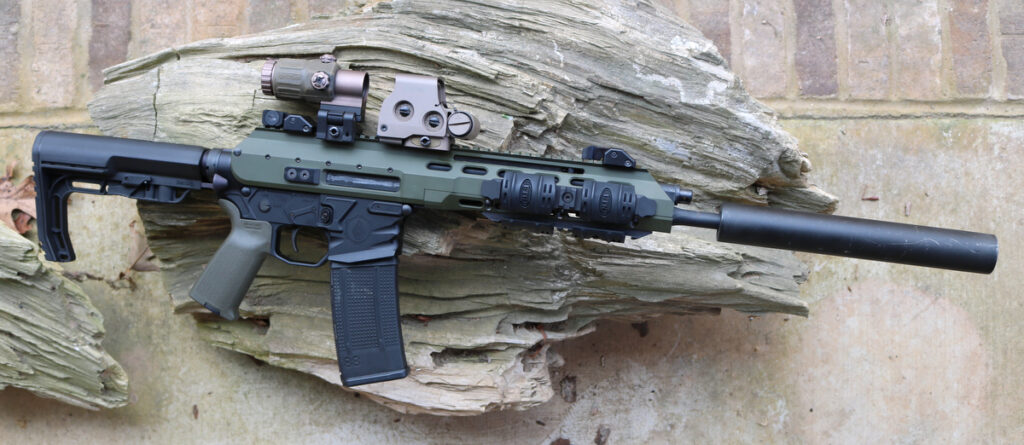 Each interchangeable barrel assembly unit (BAU) includes the barrel, gas block, muzzle device, gas adjustor, and barrel trunnion. Faxon is an esteemed manufacturer of gun barrels, so all their barrel assemblies are made in-house. Swapping out a BAU takes about three minutes and can be done at the shooting bench.
The ARAK-21 upper includes a full-length Picatinny rail system that offers more tactical real estate than you might ever use. The four-position adjustable gas regulator allows you to tweak the rifle to suit different loads. There is also an off position should you wish to operate your suppressed rifle manually for maximum stealth or fire rifle grenades. I doubt many American civilian shooters fire a whole lot of rifle grenades, but the capability is there should you need it.
Practical Tactical
The manual of arms of the ARAK-21 is unique. It is sort of a holy melding between the M4 and an MP5. However, that's why we train. It's not like time on the range is actually work.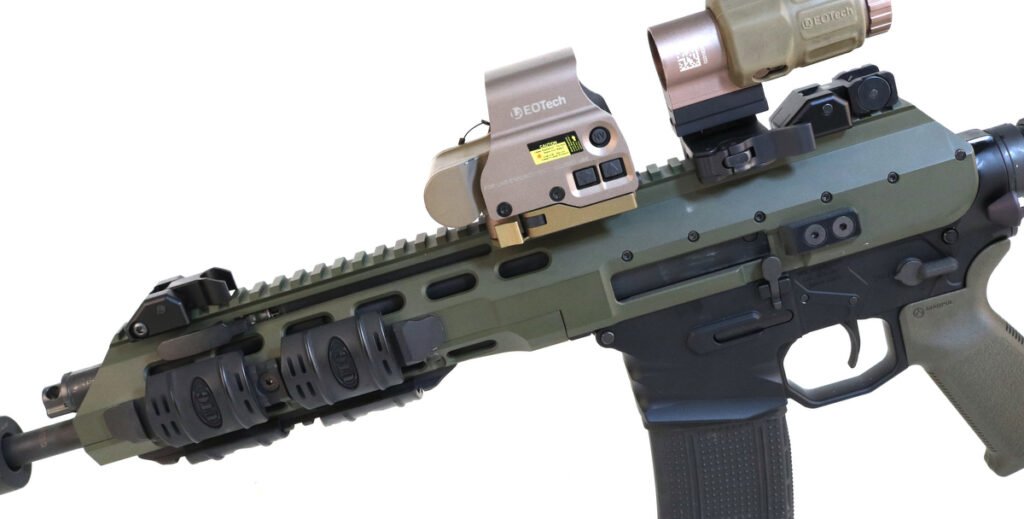 The D.A.D.S. works just as advertised. Pull the rifle up to the ready position, hit the stock release, and the buttstock telescopes out to your particular position of comfort. Start peeking around corners or operate within a vehicle and the pushbutton system allows you to telescope your rifle down as the tactical situation dictates. Treat this gear with only the tiniest modicum of respect and it should outlast your kids' kids.
Operating the D.A.D.S. on the fly takes a little practice, but it does exactly what it is advertised to do. It might add an ounce or so to your overall weapon weight, but you won't notice it. The D.A.D.S. is a well-engineered accessory that makes your good gun even better.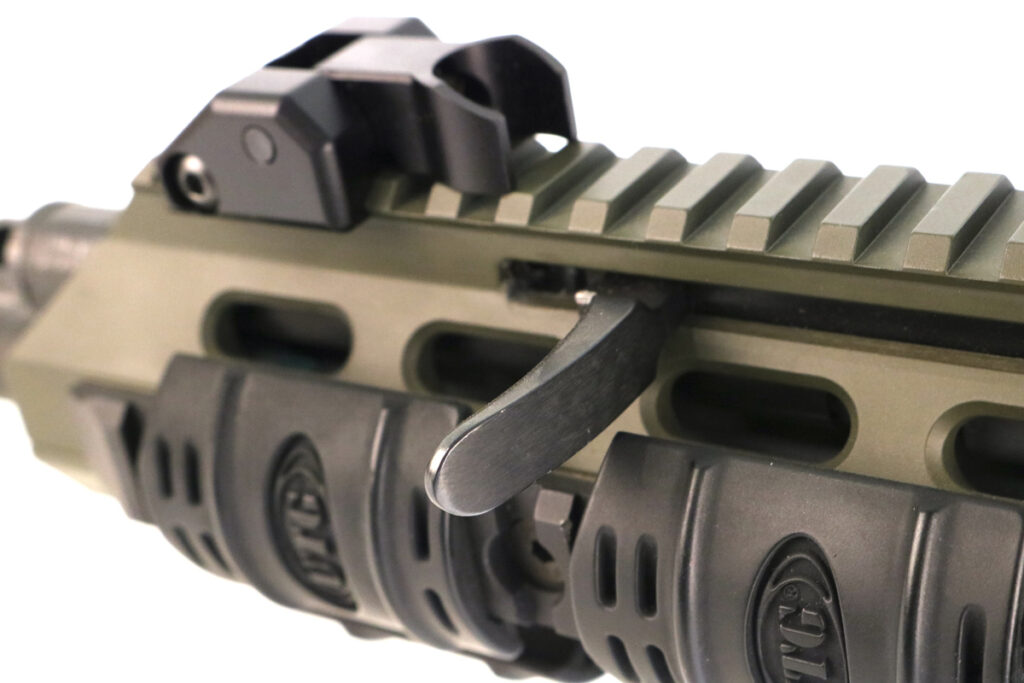 Denouement
My wife and I successfully homeschooled three kids into productive, responsible, tax-paying adults. In retrospect I wouldn't trade a minute of that for anything. I just regret that I could not have put those precious experiences in a bottle and sipped from it as I got older after the kids moved away.
If your kids are still underfoot and driving you crazy then take a moment, tune out the chaos, and be thankful. With the benefit of hindsight it took mine maybe half an hour to go from screaming in the delivery room to marching off to college. I do miss them so.
If your kids are grown or distant, either physically or emotionally, then find a time that is convenient for them and pick up the phone. Through five careers, countless life and death experiences, and more than a few piddly honors and awards, one accolade stands out above all the rest. There are three awesome adults out there who call me Dad. That's my greatest accomplishment. In the words of Joede Vanek, "Nothing is More Invincible Than Our Dads."