By Dan Shea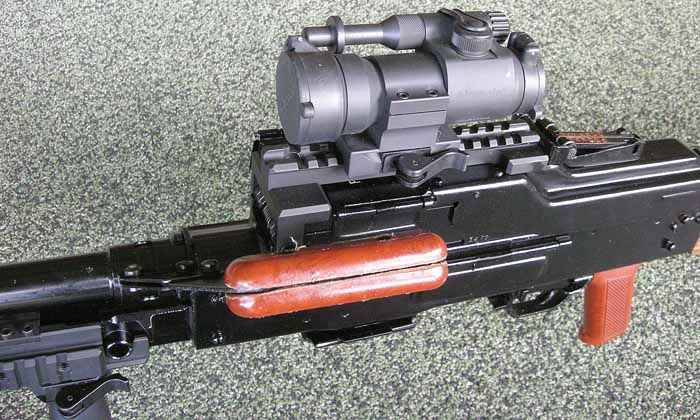 Brügger & Thomet AG, in Thun, Switzerland, has many years of experience turning out high quality accessories for military and police firearms. In June of 2009, Karl Brügger's famous three day "B&T Police Days" event was held, and we'll be bringing that story to SAR very soon.
One item stood out as something very relevant to today's combat theatre, and that is the successful integration of optics and forend rails to the PKM and PKB series machine guns. Allowing for the addition of optics, lasers, as well as a forend grip, is a great advantage on the reliable PKM series of machine guns. Since many of the coalition forces in Iraq and Afghanistan, as well as indigenous military and contractors are using the Russian workhorse, B&T had an open market. Working from their large reference collection of firearms, B&T was able to standardize their design to fit any of the countries of manufacture on the PKM series.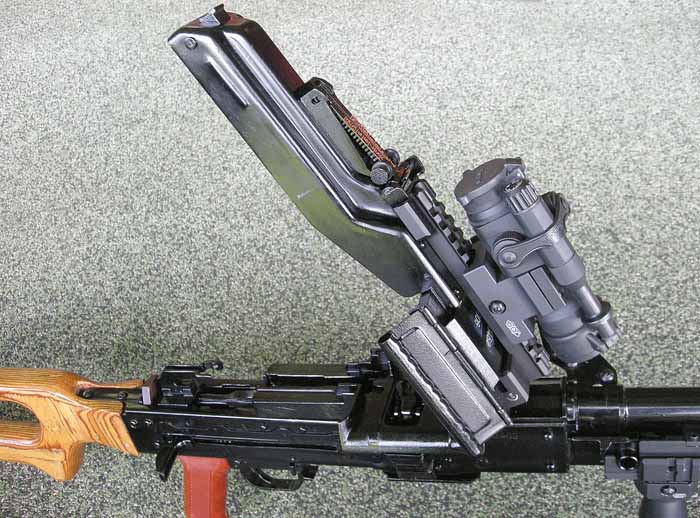 The top cover rail allows for full opening and barrel changing, with a very reliable optic platform with a solid return to zero.
Worldwide sales:

Brügger & Thomet AG
P.O. Box 42
3608 Thun • Switzerland
Tel: +41 33 334 67 00
Fax: +41 33 334 67 01
www.brugger-thomet.ch/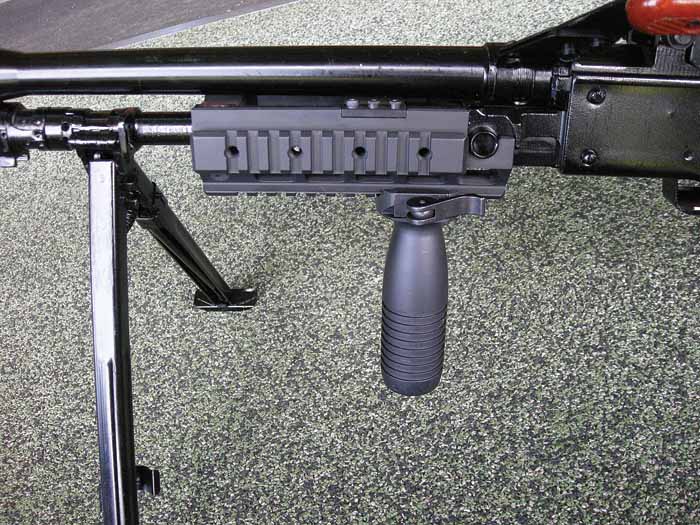 US Sales:
DS Arms is the source on almost all B&T products in the United States including the TP-9 pistol and machine pistol. They will be happy to help you fit the rail you need.
DS Arms, Inc.
P.O Box 370
Barrington, IL 60011
Tel: (847) 277-7258
Fax: (847) 277-7259
www.dsarms.com
This article first appeared in Small Arms Review V13N5 (February 2010)