By Todd Burgreen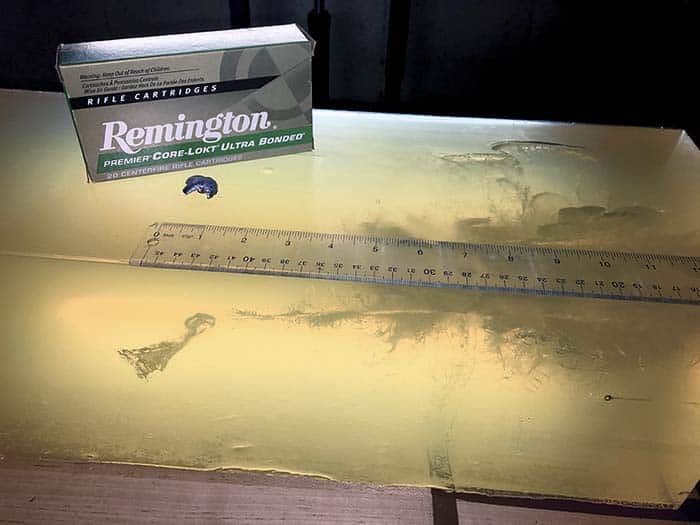 Sometimes being at the right place at the right time leads us to discovering/exploring something we have not had opportunity to consider before. My experience to date with "Big Green" Remington Outdoor Company has been quite limited. This is speaking in terms of either Remington Defense or Remington Commercial. So, when the opportunity to attend a Remington Defense demonstration event in Utah presented itself, it was seized upon quickly.
Remington Strategy
Remington Outdoor has been in the news recently since emerging from a short-lived bankruptcy with new CEO Anthony Acitelli who was appointed to charter a new course. The new leadership team under Acitelli has been forthright in addressing previous shortcomings. The previous political environment had created a situation where marketing focused on AR/MSR rifles and 9mm handguns. Frankly, Remington lost its way in not listening to customers and supposed they could dictate desire. This view proved obviously skewed and resulted in difficulties leading to bankruptcy.
There is a new way of doing business at Remington Outdoor which focuses on a dealer-centric approach combined with pooling the strengths of both the Defense and Commercial Divisions to reinforce each other. This allows for a more flexible approach and overall healthier company. Brands such as AAC, DPMS, Bushmaster and Barnes will be maximized for a more horizontal approach to the firearms/outdoor market with ammunition, sporting rifles/shotguns, MSRs, handguns, precision sniping rifles, tactical shotguns, AR-15/-10 fighting carbines, suppressors, et al.
Barnes Bullets Manufacturing
The evidence of this was front and center on the first day of the Utah trip with a visit to Barnes Bullets manufacturing facility in Mona. Barnes has been an industry leader in monolithic copper bullets from the beginning. Barnes was acquired by Remington in 2009. Remington's new approach seeks to expand Barnes' role across the board with their bullets incorporated into Remington-branded ammunition as well as expanding its OEM presence with other ammunition companies. Barnes is also expanding both its bullet components and loaded ammunition offerings. This should be no surprise considering Remington CEO Acitelli's 2002-13 tenure at ATK involving Federal Premium and other ATK ammunition brands. Remington Defense VP of Professional Sales Matt Ohlson, who was with us during the Utah trip, also shares a professional lineage back to ATK.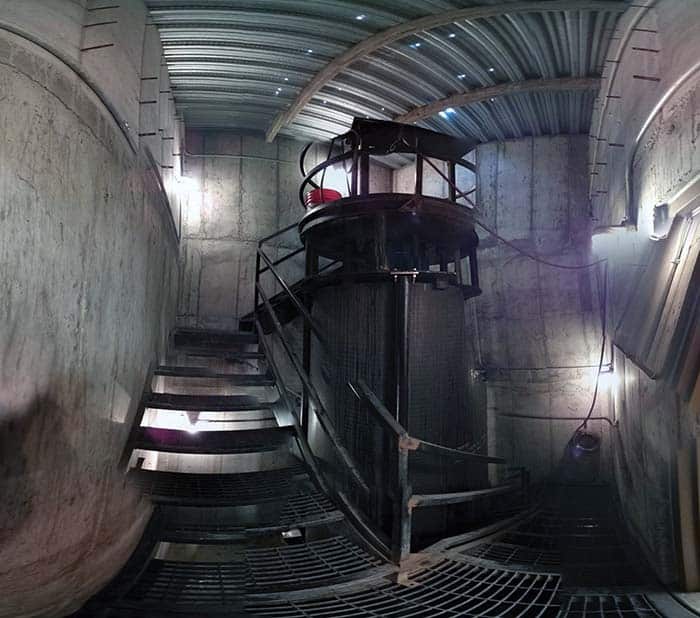 Barnes factory reflects a new era of American manufacturing combining older style production machinery with cutting edge technology. Yes, computer-controlled machines allow for great flexibility in adapting to different types of products as need arrives; however, they're still no substitute for hands-on quality control which was apparent everywhere at Barnes. This was typified by packaging, ballistic laboratory, water tank, underground ranges out to 100 yards, gelatin block testing, ammunition proofing and accuracy standard verification and so on.
Testing the Original
Introduced in 1939, the Barnes Original was the bullet that started it all. Produced by pressure-forming pure copper tubing around a pure lead core, this was the first custom bullet available to American handloaders. Barnes' Original bullets typically expand to more than 200 percent of their original diameter and retain 70 to 90 percent of their original weight. Barnes Originals are still present in the Barnes catalogue and are due for expansion in caliber in the near future. This same innovation with copper was followed by the Barnes Banded Solid Copper in 1979 which then quickly evolved into various forms of an expanding solid copper bullet continuing up to the present version.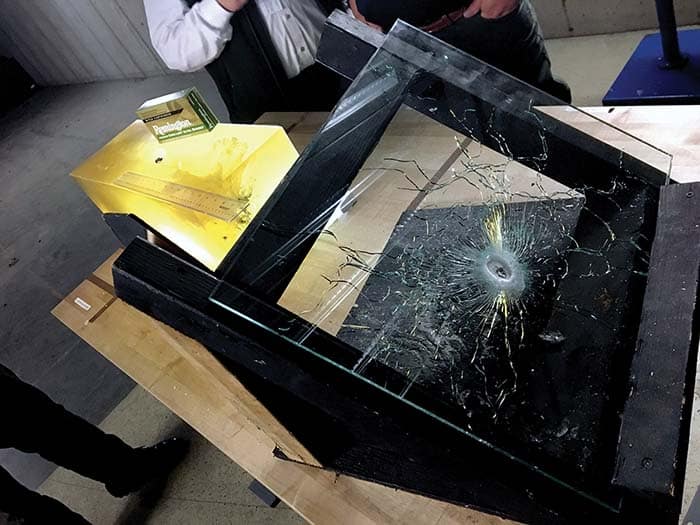 Ballistic gel testing was conducted for our benefit which also included firing through laminated glass. Remington .308 Win Core-Lokt Ultra Bonded 150 grain and Barnes .300 BLK VOR-TX 110 grain TAC-TX were demonstrated. The Barnes load is based on the Barnes TSX bullet. The TSX uses a 100-percent copper body with multiple rings cut into the shank. The nose cavity is engineered to provide fast expansion with virtually 100-percent retention for penetration. Four razor-sharp cutting petals serve to double the bullet diameter, creating more internal damage. All of this was proved true during the demonstrations inside the 100-yard indoor tunnel.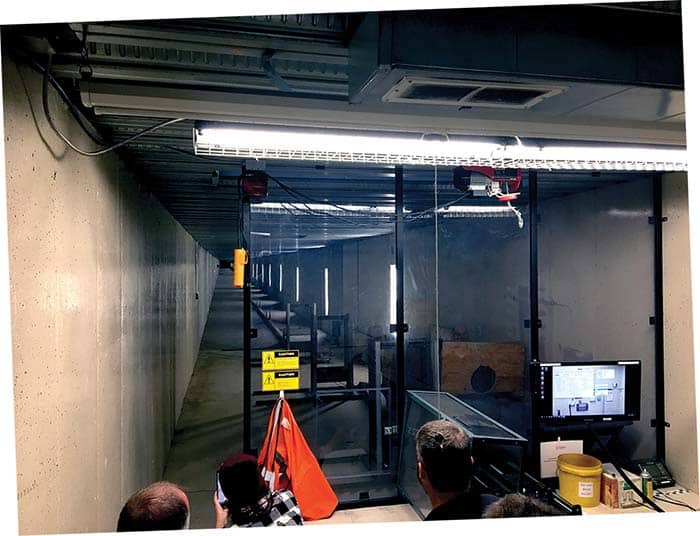 Remington Range Day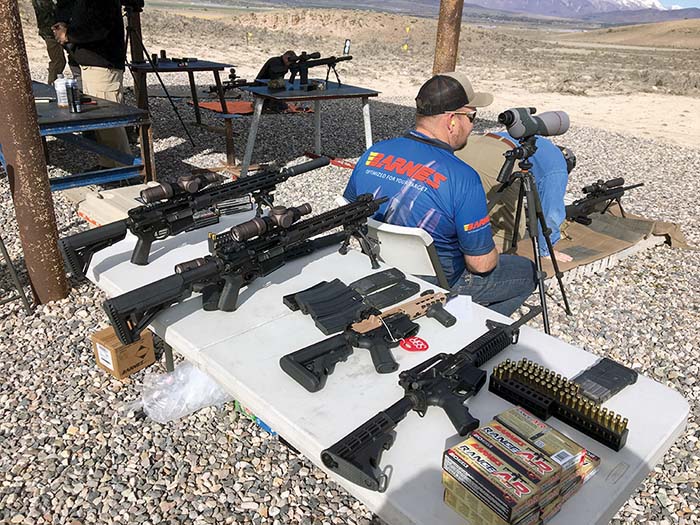 The second day of the Utah event was ranged-based featuring Remington firearms from across most of their product lines. Remington and Barnes ammunition were there in abundance. A plethora of targets were placed from 15 yards out to 1900 yards! Remington Defense M24, MSR, CSR and XM2010 precision rifles were present in calibers from .308 Win to .338 Lapua. Several shotguns including the pump action 870 and new V3 TAC-13 semi-automatic are also available. Remington carbines such as the ACR, R4, R10 and R5 GPG were also present including select-fire versions. Something most are not aware of is the number R4 ARs Remington produces. This numbers in the tens of thousands with many delivered via Department of Defense foreign assistance programs. 1911 R1s including threaded Enhanced versions with AAC suppressors proved another favorite.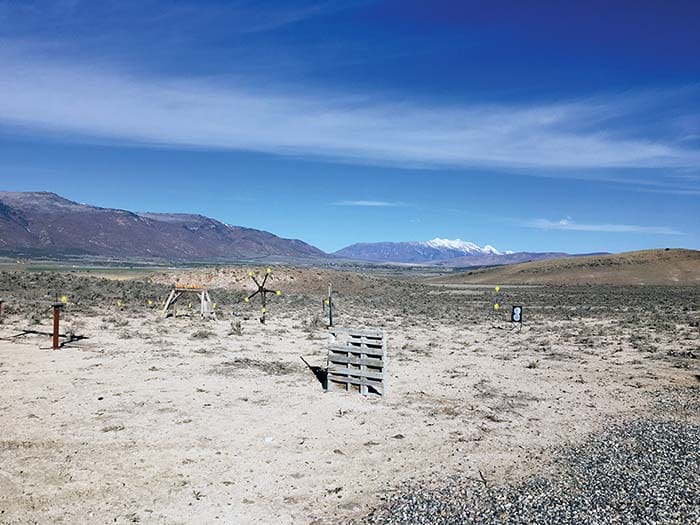 The second day went quickly with participants working their way up and down the firing line repeatedly. Remington, including Defense training cadre, and Barnes personnel certainly outnumbered participants ensuring questions were answered quickly and the firing line access was unhindered. Not often do you have an opportunity to fire suppressed 1911s and SBS shotguns at 50 yards and in a few steps later be lying prone behind a .300 Win Mag M2010 sniper rifle hitting steel silhouettes of milk jugs at 1050 yards and steel coyotes at 1400 yards. A quick switch out by a Remington Defense expert has a .338 Lapua PSR in front of you with a 3'x3' plate at 1900 yards being struck. Further down the line you have the opportunity to handle the latest Remington select-fire carbines chambered in 5.56mm and 7.62 NATO. In a microcosm, Remington Defense was representing exactly what it had to offer with a breadth of products few can rival.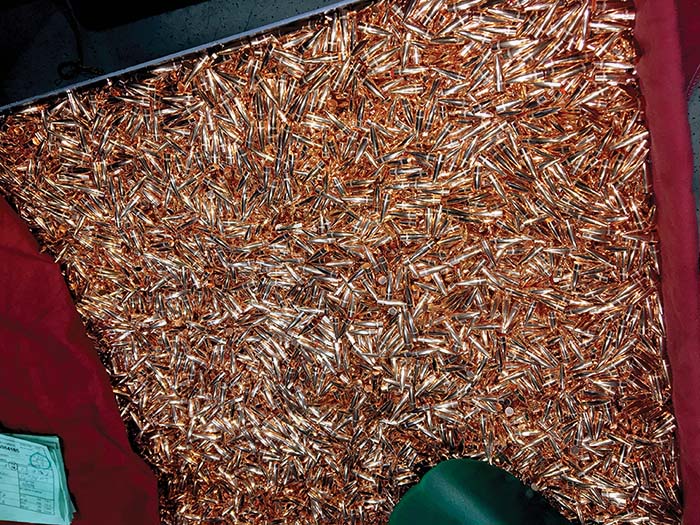 Focused
While enjoyable and serving as a crash orientation course, several thousand rounds sent downrange was not Remington Outdoor Company's mission priority. Its commitment to a new approach was the message. Remington is refocused on gaining back its loyal and large customer base that may have wandered off in the last several years. For my money, Big Green is back.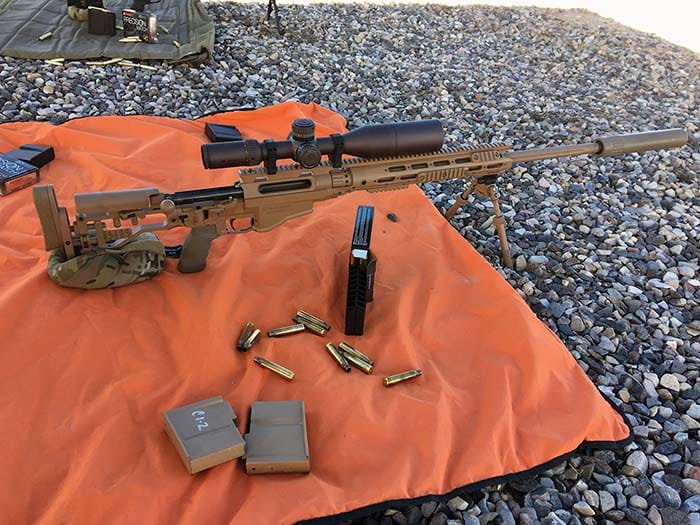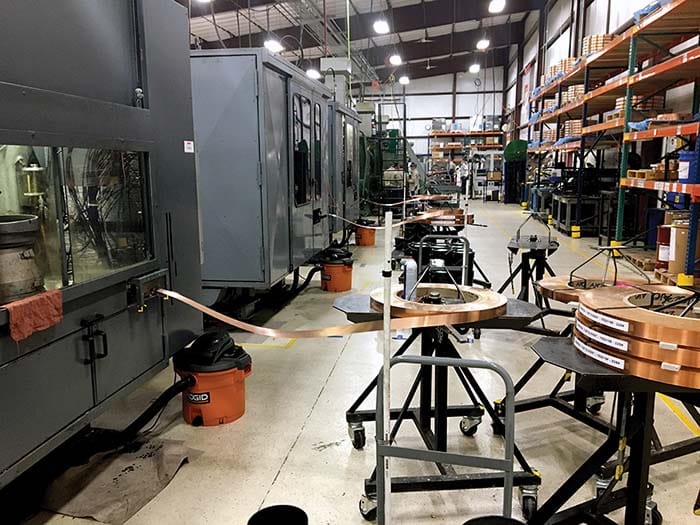 FOR MORE INFORMATION
Remington Outdoor Company
remingtonoutdoorcompany.com
This article first appeared in Small Arms Review V23N3 (March 2019)