Small Arms Review Editorial Staff
SAVAGE ARMS 
110 Ultralite Rifle 

Savage teamed up with PROOF Research once again to craft a barrel specific for a purpose-driven firearm. At 6 pounds and under, the 110 Ultralite is designed to combat elevation and elements while maintaining the performance of a factory blueprinted Savage 110 action. The carbon fiber wrapped stainless steel barrel and melonite-treated, skeletonized receiver minimize weight for success on any mountain hunt. The rifle comes equipped with Savage's AccuFit technology with adjustable length of pull and comb height to provide hunters with optimum fit and performance. The 1.5 4-pound user-adjustable AccuTrigger allows crisp, clean shots to close out successful hunts. savagearms.com 
STREAMLIGHT
Rechargeable Waypoint 300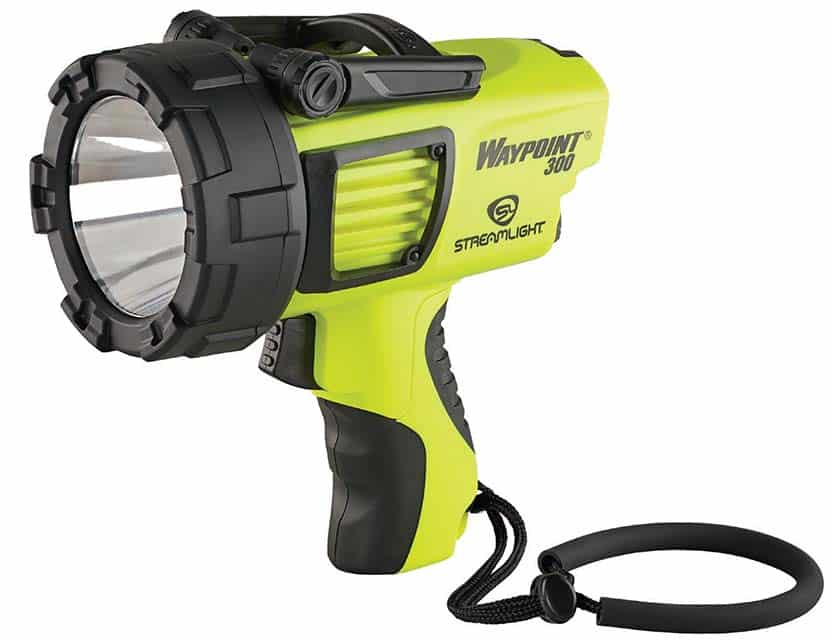 Streamlight, Inc., launched the Waypoint 300, a rechargeable high lumen, pistol grip spotlight with enhanced downrange lighting capability. Featuring 270,000 candelas, a 1,039m beam distance and 1,000 lumens on high, the Waypoint 300's powerful long-range targeting beam is portable and runs for 3.75 to 87 hours on high, medium and low, respectively. 
The Waypoint 300 uses power LED technology and a deep-dish parabolic reflector for long-range targeting with optimum peripheral illumination. On the medium setting, the light offers 550 lumens, 135,000 candelas and a 735m beam distance. On low, the light provides 35 lumens and 10,000 candelas, with a beam distance of 200m. The new light uses a rechargeable lithium ion battery that fully charges in 4 hours.
The rugged Waypoint 300 features an unbreakable polycarbonate lens and is O-ring-sealed. With a trigger-style switch for momentary or click on/off operation, the light boasts a cushioned handle grip that eliminates hand fatigue. The lightweight Waypoint 300 weighs 1.52 pounds and measures 6.75 inches long by 7.14 inches high. It features an IPX8-rated design for waterproof operation to 2m and is impact-resistant to 1m. streamlight.com
TACTICA DEFENSE FASHION 
Bag Collection 
Known as one of the best contemporary concealed carry handbag manufacturers for a while now, Tactica Defense Fashion recently introduced an entire collection of bags. Of course, each purse has a separate holster slot fitting any woman's favorite firearm, but it also has plenty of pockets. tacticafashion.com
SIG SAUER, INC.
Subsonic .300BLK Tipped Hunting Ammunition
SIG SAUER has added a 205-grain subsonic .300BLK load to its Tipped Hunting line of ammunition. The new subsonic .300BLK ammunition features a yellow-tipped, 205-grain, lead-core bullet designed for explosive expansion and exceptional accuracy. This load uses the same high-quality, single-base extruded powders as SIG Match Grade rounds, ensuring consistent muzzle velocity and insensitivity to temperature change.
Optimized for the AR-15 platform, the new subsonic .300BLK Tipped Hunting ammunition is engineered to allow hunters to load 30 rounds in a 30-round magazine and have the cartridges feed properly. This load is ideal for use with a suppressor, making it a favorite among hunters. Muzzle velocity is 1,000 fps, and muzzle energy is 455 ft-lb from a 16-inch barrel. This round is recommended for use in barrels 9 inches or longer. sigsauer.com/store
OTIS TECHNOLOGY
Shooter's Choice Bullseye Box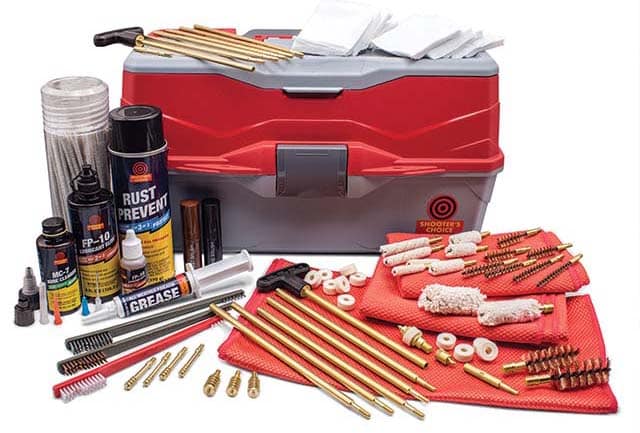 The Shooter's Choice Bullseye Box includes the necessary equipment for cleaning rifles, pistols and shotguns contained in a tackle-box-style case with pull-out drawers for quick visibility of components. Includes solid rods with swivel handles for rifle/shotgun and pistol lengths and includes the brushes, mops and jags for .22/.223cal, .243cal, .270cal, .30cal, 9mm, .40cal, .45cal, 20 gauge and 12 gauge. The box also includes 1-inch and 2.5-inch square patches (100 each). Properly clean, lubricate and protect your firearms with the included MC-7 cleaner (2 ounces), FP-10 Lubricant Elite® (0.5 ounces and 4 ounces), All Weather Firearm Grease (10cc) and Rust Prevent (6 ounces). Additional cleaning gear includes three all-purpose receiver brushes for cleaning hard-to-reach areas, 50 pipe cleaners, 100 cleaning swabs and three microfiber gun towels. Clean your lens with the included lens brush; dust brush also included. Over 300 components are contained in the case for quick access to all gear. otistec.com
OTIS TECHNOLOGY 
8-in-1 Pistol T-Tool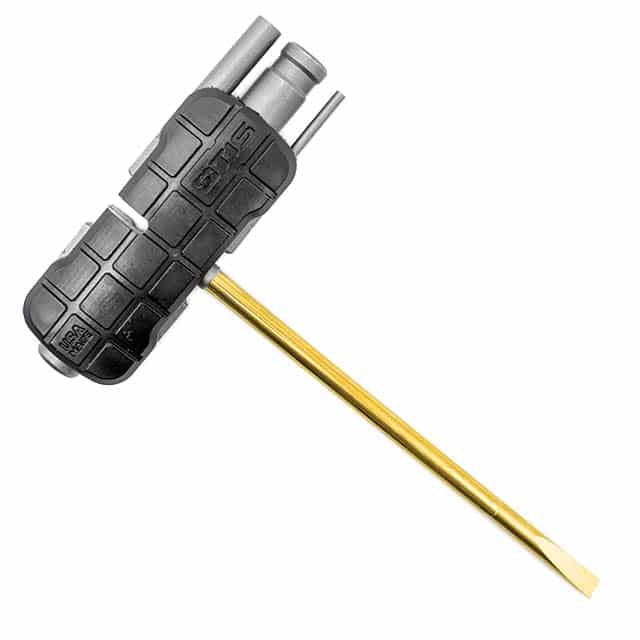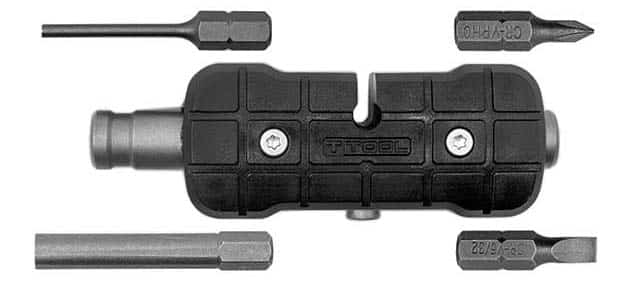 This small, yet mighty 8-in-1 pistol tool is an essential item for any GLOCK owner. The tool handles a variety of maintenance needs for your pistol all in one tool that easily fits in your pocket, range bag or pistol case. The base handle has four distinct purposes—1/4-inch bit driver, 8-32 threaded insert to accommodate additional components, Memory-Flex cable slot for use as a T-handle and punch hammer for resetting pins. The tool also includes four bits that seat in the magnetized bit driver. The pin punch has additional length to full-push takedown pins through the frame. Users can keep from losing the nut on the front site with the magnetized front site adjustment tool. The tool also comes with one 5/32-inch flat head and one #0 Philips bit. otistec.com
SAVAGE ARMS 
Precision Centerfire Series 
For this completely new product range, Savage has teamed up with the well-known manufacturer of high-quality chassis systems Modular Driven Technologies (MDT) to offer competitive series weapons in various equipment levels. The top model 110 Elite Precision impresses with its core competition chassis with forend rail, MDT vertical grip and AICS (Accuracy International compatible) magazine. The bolt is titanium nitride coated and the 26-inch (standard caliber) or the 30-inch (magnum calibers) stainless steel match barrel is equipped with a muzzle brake. The 110 Elite Precision is available in .223 Rem, 6mm Creedmoor, 6.5 Creedmoor, .308 Win., .300 Win Mag and .338 Lapua Mag. The mid-level model 110 Precision is equipped with MDT LSS XL aluminum chassis in FDE Cerakote color, muzzle brake, AICS magazine, Picatinny rail and adjustable AccuTrigger™. Available in 6.5 Creedmoor, .308 Win, .300 Win Mag and .338 Lapua Mag. The entry-level Axis II Precision is, as the name suggests, based on this successful bolt-action model. An aluminum chassis specially developed for the Axis with M-LOK forend, adjustable buttstock and olive-green plastic inserts, 220inch/56 cm barrel, AICS magazine, muzzle thread and adjustable AccuTrigger characterize this precision rifle in a completely new price sector. Available in .223 Rem, .243 Win, 6.5 Creedmoor, .270 Win, .308 Win and 30-06.  savagearms.com
This article first appeared in Small Arms Review V24N6 (June/July 2020)