By Dave Lake

SchleTek, a German chemical company operating throughout Europe, has recently offered a line of premium gun care products. Our evaluation of this product was taken on with a degree of enthusiasm – as most things German are expected to be outstanding – and we were not disappointed with the outcome. We only tested four of the nine products offered to get a feel for the performance of these chemicals. We were impressed with the four products we tested and assume that the others we did not test will be equally impressive.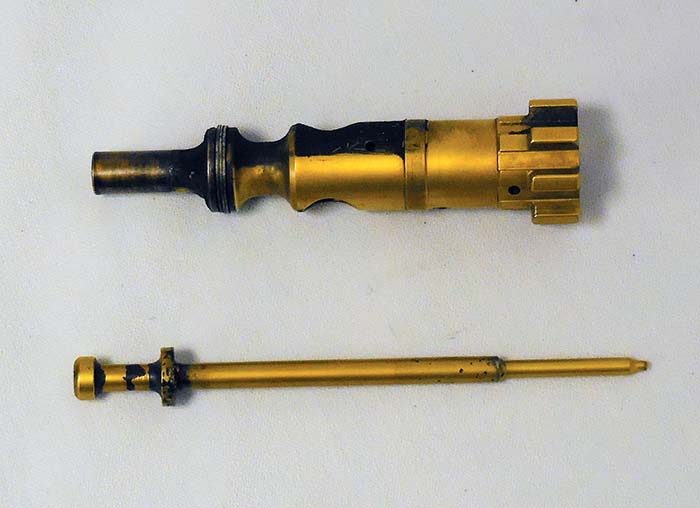 Carbon Cleaner
The Carbon Cleaner is offered in aerosol and pump. It's a clear liquid with a very faint methanol odor. It was tested first on a very dirty AR-15 bolt group and a heavily stained revolver. In order to only demonstrate the efficacy of the product, we used the product here with no heavy scrubbing or soaking – only a quick wipe down with a cotton patch though the manufacturer suggests a 15 minute exposure for heavily carbonized parts. We then gave it a harder task: suppressor baffles from a well used, fully automatic 5.7×28. The results are conclusive. It's possibly the best carbon cleaner we've ever used. It's fast, it's less toxic than the competitors' products, and it works very, very well.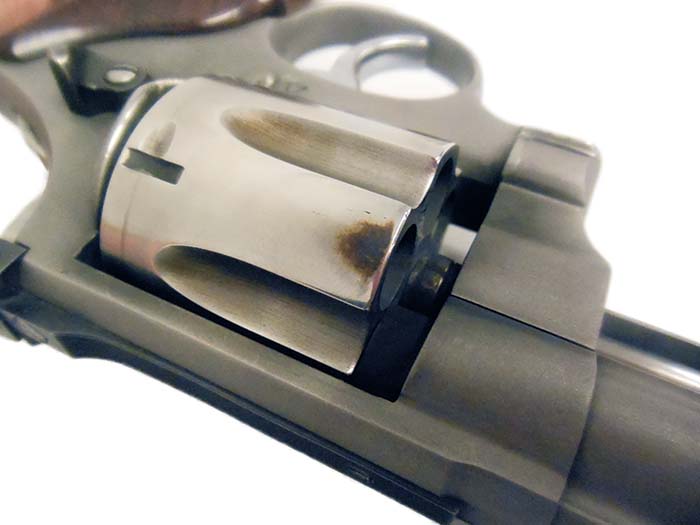 2 in 1 Gun-Tuning
2 in 1 Gun-Tuning is lubricant and surface treatment that comes in aerosol or a dropper bottle. It has a very light consistency that creeps and wicks all over a mechanism by itself. It has better lubricating qualities than we expected… in fact better lubrication than most heavy grease. One test we performed was on an AR-15 fire control mechanism – a JP Original trigger – an exceptional trigger by any standard. The trigger was lubricated with various oils and greases, including SchleTek 2-1. The receiver was oriented vertically in a bench vise, and remained in that state throughout our tests. The trigger was checked for pull using a "dead weight" system. Each lubricant was tested for the average of 3 pulls and then cleaned thoroughly after each product. The result: trigger pull with SchleTek 2-1 was 3 ounces less than the next best product (which was a high-load grease marketed specifically for triggers). It must be noted that the load on a trigger's sear is very high and good performance here is indicative of good performance everywhere. As reported, 2-1 is a very thin oil, so when dispersed it leaves an unnoticeable film behind. This film will resist carbon buildup and copper and plastic wad fouling, corrosion and oxidation.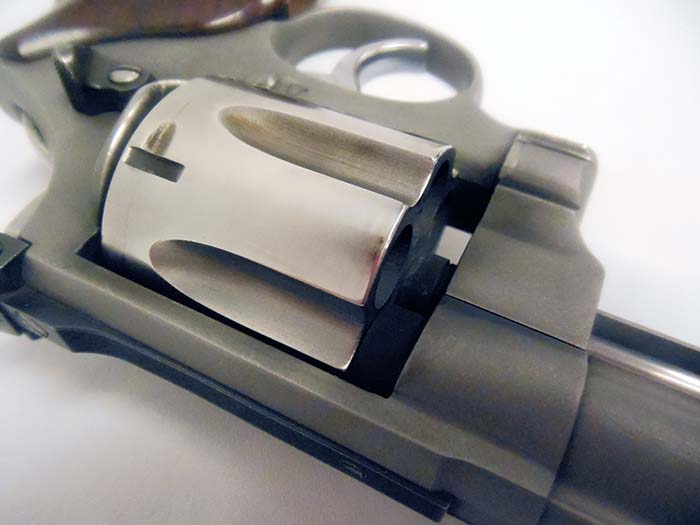 Optic Cleaner
The SchleTek Optic Cleaner was evaluated on eye glasses, an Aimpoint, and a large high powered riflescope. The foaming action is immediate and aggressive, and effectively lifted particulate and oil away from the lenses. We gave the lens a spray, a quick wipe around the glass, followed by a dry cloth to polish out the residual film. This left no streaks or spots behind. The product leaves a remnant film designed to reduce fogging, and dust attraction on lenses. This anti-fog and dust-repellant property was noted to last several days. The foaming action gave our evaluators extra confidence over the competitor's liquid spray that leaves particulate on the lens when you're wiping the glass off.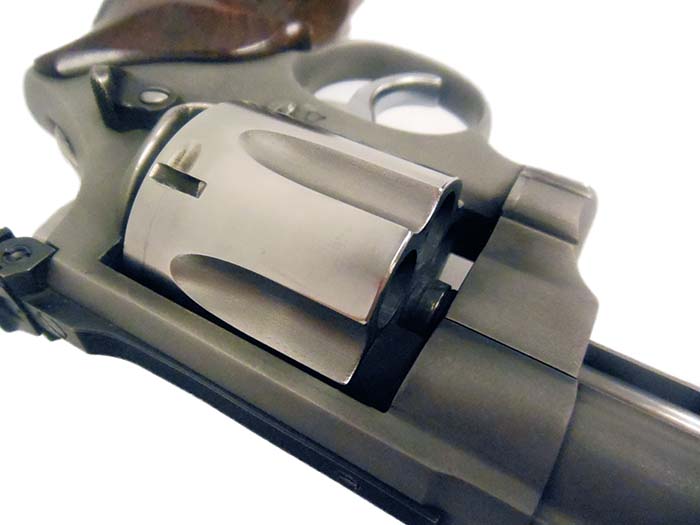 Rust-X and Gun Polish
The Gun Polish Box contains two jars of compound and two microfiber cloths. The Rust-X gel is noticeably abrasive and has a slight odor of Kerosene. The abrasive appears to be softer than steel, as it effectively removes surface oxides and tarnish without abrading the steel substrate. It seems ideal as a lapping compound, for rifle bores or a final step in fitting a pistol slide to a frame. This could be compared to JB paste; Rust-X is more fluid and uniform in consistency than JB paste, thus can flow and disperse better. The Gun Polish is milder than Rust-X and has no abrasive feel to the touch. It will polish gun and tool steel to a mirror surface, and was even used to great effect to remove scratches from plastic safety glasses. Gun Polish could be compared to Flitz or Gunbrite. Gun Polish remains in a working liquid state longer than the competitors and is easier to clean off. Both of these SchleTek products are excellent for general cleaning and fouling removal. The Rust-X is suited for stainless guns or internal surfaces. Gun Polish is ideal for blued or plated guns where a harsher compound could damage the finish.

SchleTek Deutschland is currently making a move to enter their products into the US market, and are looking for distributors.

SchleTek Deutschland
Inh. Industriegebiet West
Boschstr. 4
47574 Goch, Germany
Tel: +49 2823 975 97 80
Fax: +49 2823 975 97 82
Web: www.schletek.de
Email: info@SchleTek.de
This article first appeared in Small Arms Review V18N4 (August 2014)