By Dan Shea
The name has changed since the June 1997 show, but the ADPA Small Arms Symposium is still one of the top military shows around. The best and the brightest in the industry get together with the end users and buyers, and spend three or four days together talking shop. This year the Symposium was held in Reno, with a nice live fire range up in the desert. SAR was there, and it was our first official visit introducing the magazine. (Lots of helpful hints and offers to "open the doors" for us to test the newest innovations, as well as best wishes with the new magazine.)
The American Defense Preparedness Association has been fostering an atmosphere of education and excellence since 1919. This non-profit membership association was formed in the interest of supporting a strong national defense, from the industrial base so necessary to that objective.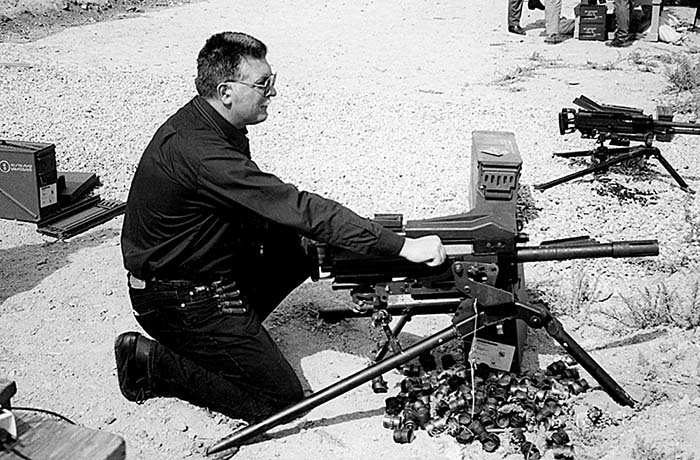 The seminars are worth the admission- each one is prepared by a member of the association, and for three days the papers and projections are delivered to a large room filled with everyone from Generals to Industry leaders to private individuals who are members.
While the seminars were going on, the trade show was in the adjacent room. Giants of the arms industry such as Bofors and Olin were set up next to relative newcomers who had interesting products to show. A short list would include; AAI, Armalite, Barrett, Beretta, Bushmaster, Colt, FNMI, Gemtech, HK USA, Hughes, Knight's, SSK, Trijicon, Otis, G.G. & G., and Nico.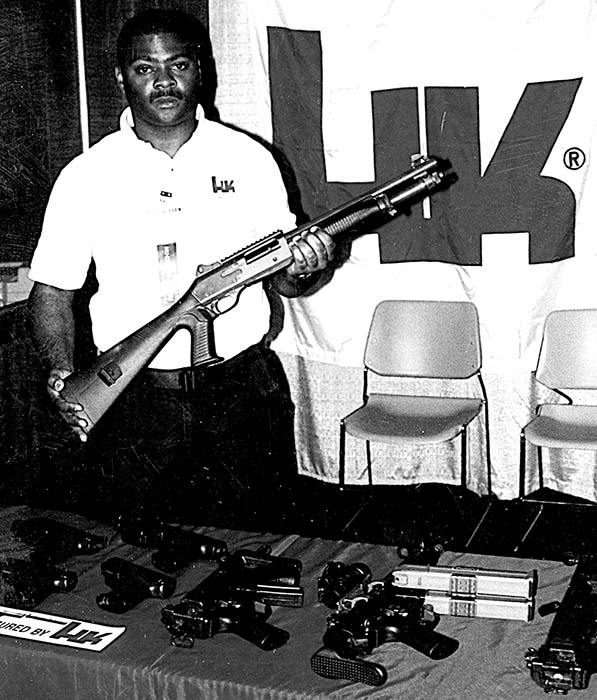 The live fire demo is something that the industry looks forward to each year. There is a common denominator in that everyone wants to look their best, and some pretty impressive demonstrations occurred this year. It's hard to single out a particular group, but the crowd seemed very appreciative of Knight's and Gemini Technologies' demos, and the Mossberg/ IMI team ran a "clockwork demo". HK had it's usual impressive demonstration. J.D. Jones provided some entertainment when in the middle of his demo of his newest suppressed system, a balloon broke loose from another demonstrator's display and blew across the range… to the cheers and goading on of the crowd, JD tracked and engaged the rogue balloon, and effectively terminated it.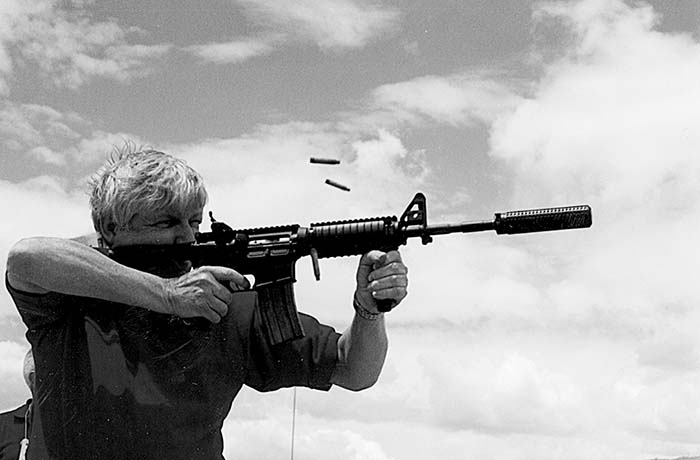 The newest products in the small arms industry were showcased here, and SAR hopes to bring you individual stories over the coming year. We have arranged testing with many of the manufacturers, and will bring you the stories as we get them.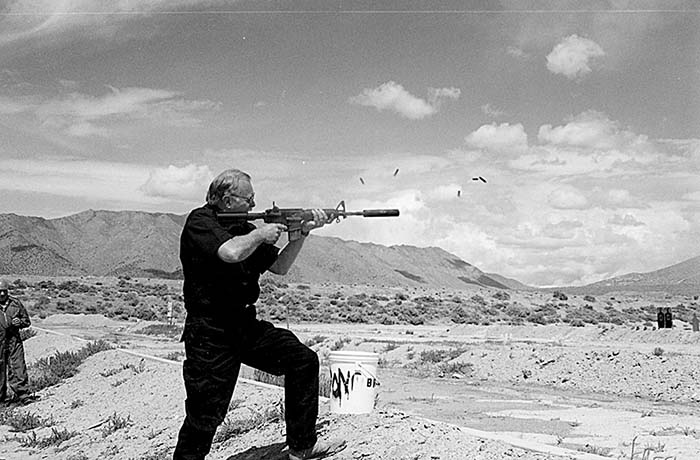 ADPA has joined forces with the National Security Industrial Association (NSIA) to form up the NDIA. Joining the NDIA costs $75 per year for an individual. For more information contact: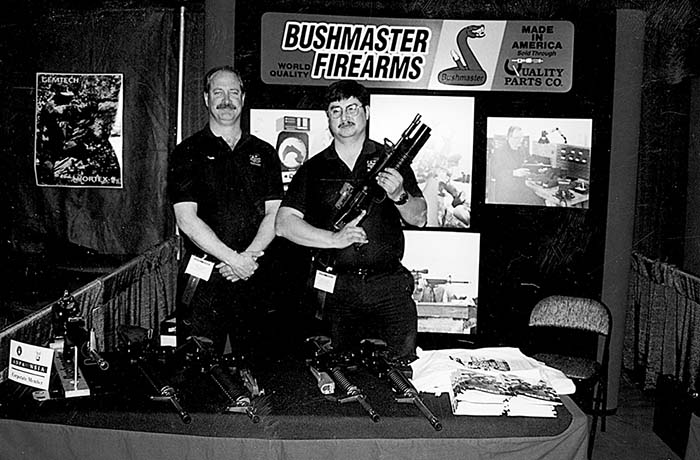 NDIA (National Defense Industrial Association)
2111 Wilson Blvd Suite 400
Arlington, VA 22201-3061
Website: http//:www.ndia.org
Tel: 703-522-1820
Fax: 703-522-1885
This article first appeared in Small Arms Review V1N5 (February 1998)