By Vladimir Onokoy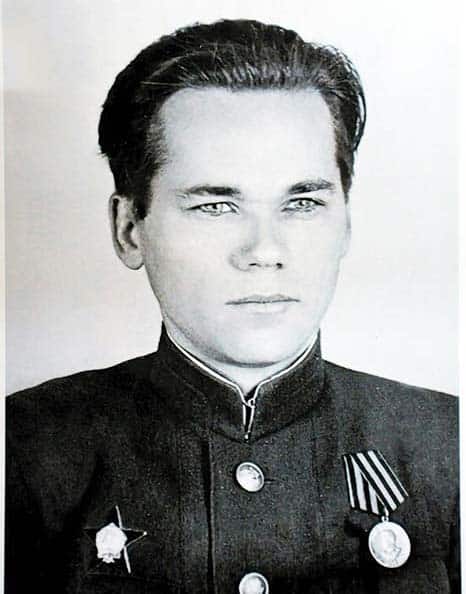 On November 10, 2019, Russia celebrated the 100-year anniversary of the birth of Mikhail Kalashnikov, one of the most famous firearms designers who ever lived.
From Indonesia to Uruguay, from South Africa to Sweden, it is hard to find someone who does not know this name or has never heard of the AK-47. This rifle was used in every major conflict since the 1950s and remains to be the most prolific automatic weapon in the history of mankind.
Kalashnikov died at the age of 94 on December 23, 2013, but even now, there seem to be a lot of controversies that surround the history of the AK-47 and Kalashnikov himself.
How did a young, uneducated farm boy manage to design this weapon? Were German engineers involved at any point? Maybe Kalashnikov was just a poster boy, appointed by the Communist Party, and the real inventor of the venerable weapon perished somewhere in the GULAG?
Last year, the author was offered a position of technical advisor for the major Russian motion picture "Kalashnikov," a biopic dedicated to life of the famous firearms designer and history of the AK-47's creation. While filmmakers were reluctant to take any advice, working on a film allowed the author to get access to many previously unavailable sources and collect a lot of fascinating information that perhaps can shed light on some of the above-mentioned controversies.
Let us start with the most obvious question. When you read the "official" biography of Kalashnikov, it looks like the whole story is awfully convenient for a Soviet propaganda machine. A young soldier who came from a poor peasant family became an inventor and with help from the Army and the Communist Party turned into a distinguished weapon design engineer.
The story looks so perfect that it seems fake—because it is.
Kalashnikov's Truth
Kalashnikov was, in fact, a farm boy. And his family was, in fact, poor, really poor, but simply not poor enough by Soviet standards. With hard work, the Kalashnikovs managed to rise out of poverty, but because they lived in a socialist state, in 1930, their entire family was arrested and exiled to Siberia simply because they were just a bit wealthier than some other people in their village were.
It was a nationwide campaign, and if you were a successful farmer you were declared "an enemy of the people." All your property was confiscated, your house was repossessed by the state, and the entire family was sent to exile. Millions of families lost everything they had, and Kalashnikov's family was one of them. This campaign led to a disastrous famine also known as Holodomor, which killed millions of people all across the Soviet Union.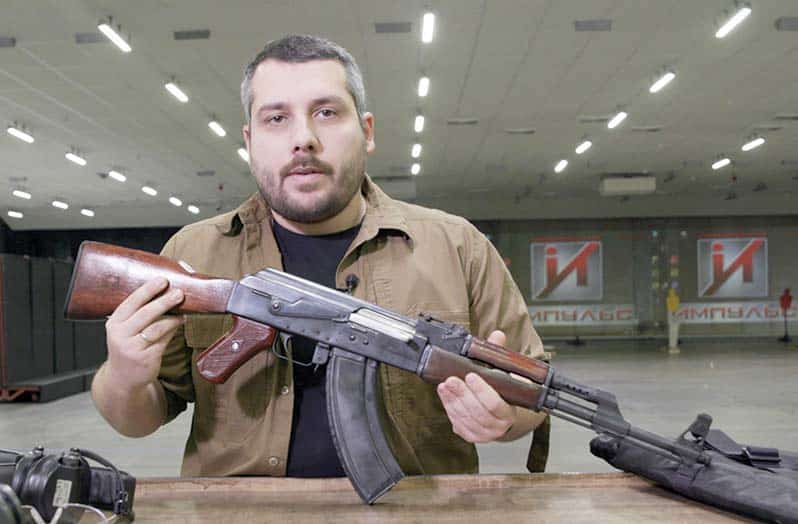 Kalashnikov's brother, Victor, was hiding from authorities only to be arrested a few months later. He was sentenced to several years in labor camp just for his refusal to be exiled. He escaped the labor camp three times, was arrested while on the run, and each time had a year added to his sentence.
One more year was added when Victor was about to be released, and during his prerelease interview, he simply asked the authorities: "What was my crime to begin with?"
Kalashnikov's father died soon after exile, and for several days the family couldn't bury the body because of a terrible snowstorm. The kids had to live under the same roof with a decaying corpse in the middle of Siberia, stripped of all their rights, property and any hopes for the future.
Years later, Kalashnikov managed to escape exile, faking a letter and stamps from a local police station. To raise money for his escape, Kalashnikov and his friend sold other exiles fake police letters that would increase their chances of getting a proper passport in a different region after they escaped.
With this kind of past, Kalashnikov was perhaps the worst candidate to be a "poster boy" for the Communist Party. If any part of his family history became public, the propaganda image of "devoted communist from a poor family" would fall apart.
In other words, people claiming that Kalashnikov was a "communism poster boy" know nothing about Kalashnikov's family history and the country he lived in. Kalashnikov was hiding his real family history until 1997, long after the Soviet Union collapsed.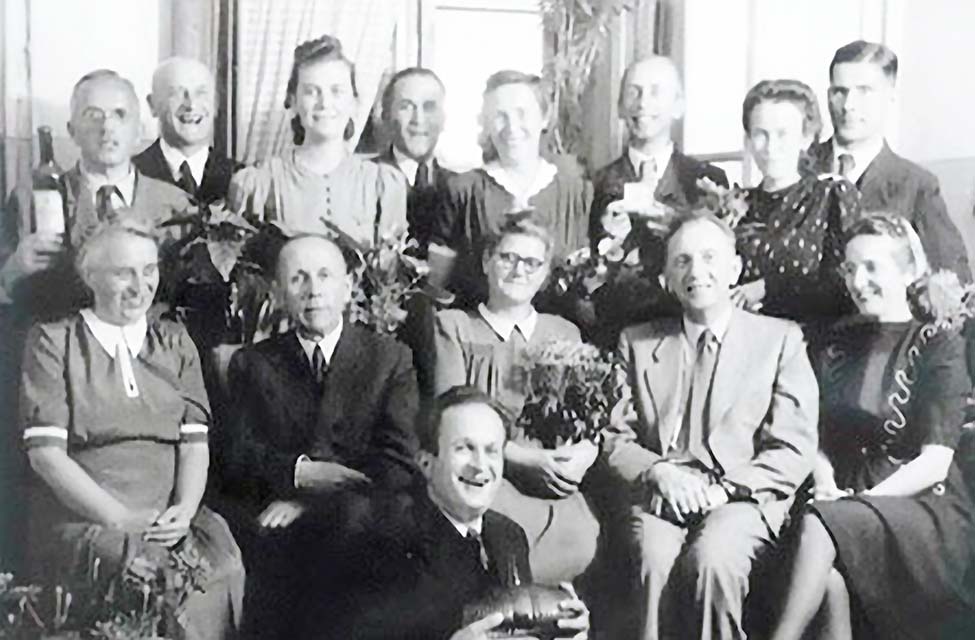 Another Myth Busted
Now let's talk about a different misconception: Was Kalashnikov the sole creator of the AK-47? Obviously not.
Actually, one of the main reasons Kalashnikov became so successful was the fact that unlike many other design engineers, he was willing to listen to suggestions, accept criticism and seek advice when in doubt. Kalashnikov was never shy about the fact that many helped him along the way and even dedicated an entire book called I Walked Along the Same Road as You Did to the people he worked with.
Who were those people, and how much did they really influence the design of the AK-47?
There is one name that comes up very often—Hugo Schmeisser. Schmeisser designed several prolific German weapons such as the MP18i submachine gun and StG44 assault rifle and without any doubt was a talented engineer.
In 1946, he was forced to move to the Soviet Union and worked at the factory #74, also known as Izhmash, in the city of Izhevsk. He was a part of a group of German engineers: Werner Gruner, designer of the MG42 machine gun, Kurt Horn, Karl Barnitzke and others worked with him in Izhevsk.
That definitely looks very suspicious, a group of successful German engineers working in the birthplace of the AK. Surely they were involved with the design, some might say.
Only there is one little nuance. Izhevsk was not the birthplace of the AK. In fact, it had absolutely nothing to do with the development of the AK-47, which now is a symbol of the city and essentially put the city of Izhevsk on the map for the entire world.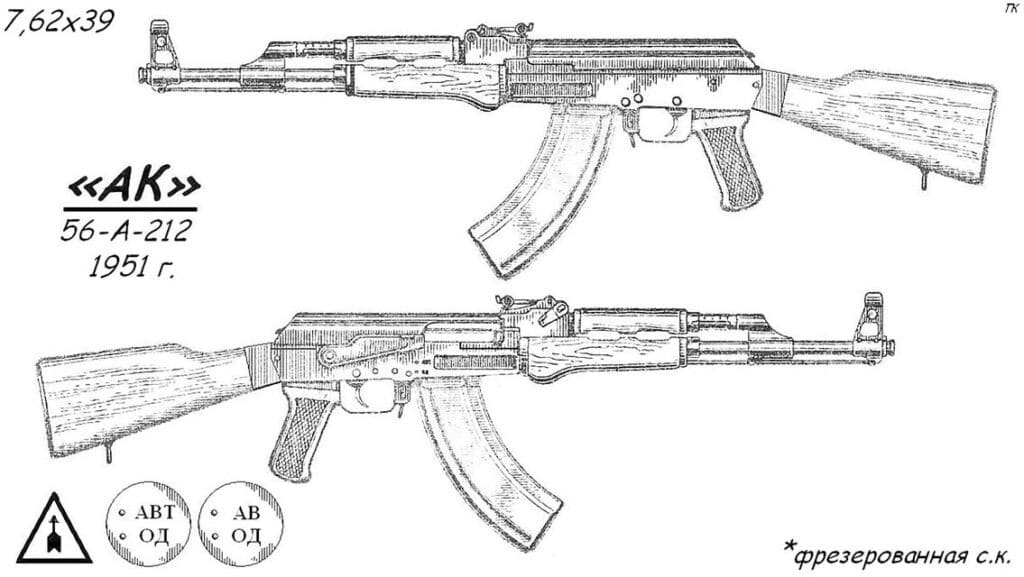 Development of the AK-47 is very well-documented and took place in two different places—a town of Kovrov, 600 miles from Izhevsk and the Shurovski testing ground, 750 miles from Izhevsk, factory #74 and all the German engineers.
Kalashnikov only came to Izhevsk when the design of his weapon was complete, already tested and accepted by the military for field trials. And even when he came to Izhevsk, he first started working at the factory #524, commonly called "motorcycle plant" that manufactured Maxim machine guns during the war.
Only after military trials were completed, the blueprints of the AK-47 were transferred to Izhmash for serial production, and at that time, in 1949, Kalashnikov finally could have a chance to work with the Germans. However, by that time, the AK-47 already was a weapon that we all know, with its stamped steel receiver, rotating bolt with two locking lugs and long-stroke gas system.
Soon, in 1951, the stamped receiver of the AK-47 was replaced by a milled one, which goes against every principle German engineers implemented during the war with the MG42 and MP40, when they always moved in the opposite direction, getting rid of milled parts and replacing them with stamped ones. In other words, there is nothing in the AK-47 design that would indicate that Germans had any influence on it in the late 40s and early 50s.
And there is a question that I always hear: But if Germans did not design the AK-47, what were they doing in Izhevsk until 1952 when they were finally sent home?
In fact, that is not a secret. Thanks to Russian firearms historian Andrei Kulikov we now have access to many documents that outline the work of Germans in Izhevsk. The documents are in Russian and describe the projects that German designers worked on, how they behaved and how they felt about being forced to work for a former enemy.
And while most German engineers sucked it up and carried on, Schmeisser was the biggest troublemaker of them all. He simply did not want to work with the Soviets, and his profile (translated from Russian) really shows it: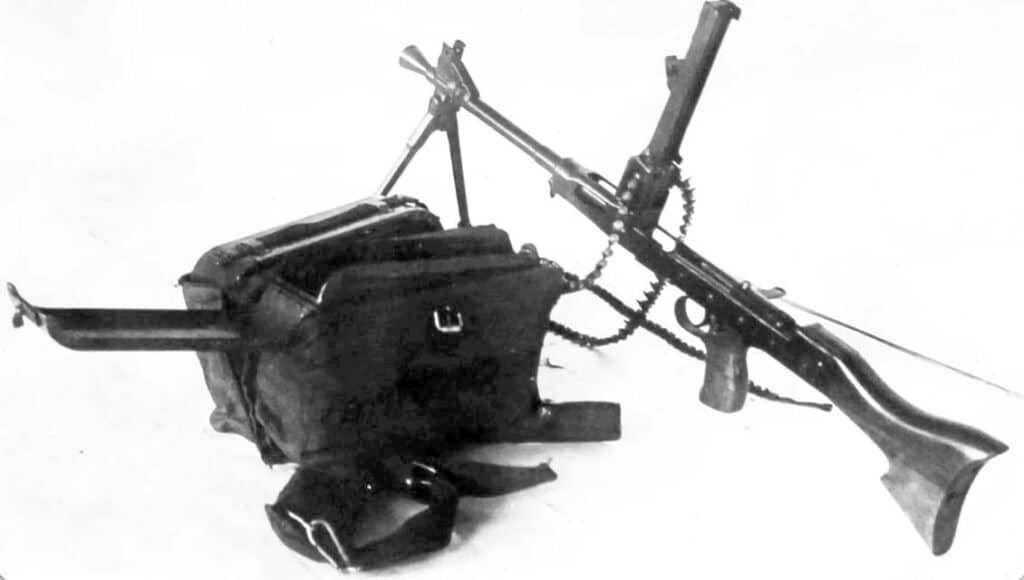 PROFILE
Of German specialist Schmeisser, Hugo Schmeisser, Hugo – born in 1884 in the city of born [sic] in Jena (Thuringia), German by nationality. Has no specialised education.
Schmeisser works at the factory from November 5, 1946. During this time, he worked on the following projects:
A. Consultations regarding the development of infantry small arms.
B. Developed a project of the box magazine for 1941 submachine gun (P.P.Sh.).
C. Developed a project of a magazine for 1891 rifle (Mosin-Nagant).
D. Developed a sketch project of an assault rifle chambered for German 0,8 round (7,92×57 Mauser).
Since Schmeisser has a very narrow specialty and only used from time to time, his work at the moment is not classified.
From 1925 to 1945 he worked as the factory director and co-owner. Because of lack of technical education, he is unable to do any work. Did nothing useful during his stay. Has a capitalist mindset. Corrupts other German specialists.
Not familiar with factory's classified projects, but we can't guarantee that he does not know current product line.
Director of the factory
Secretary of factory's Communist Party cell
September 1951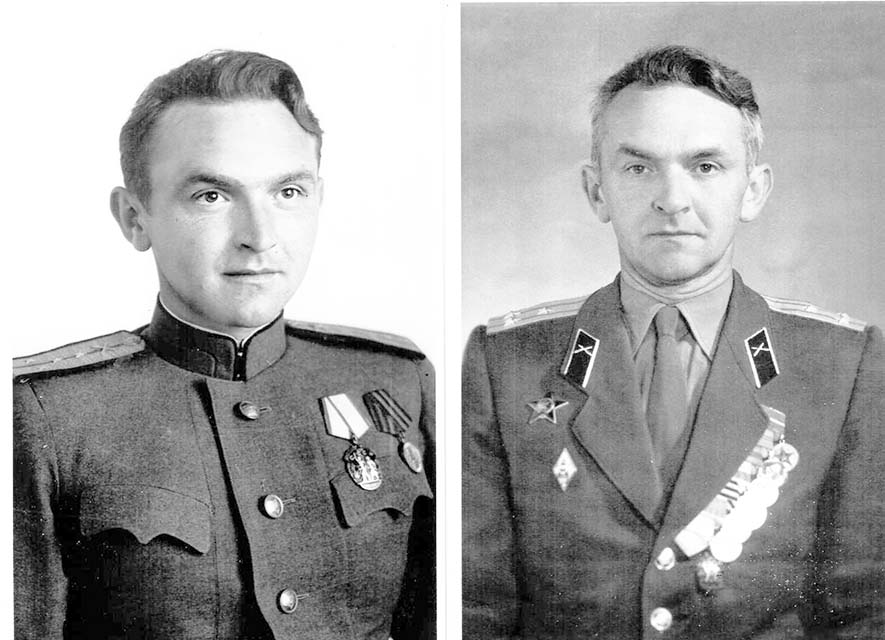 German Influence?
With all that facts I think we can finally answer the question: Did Germans influence the design of AK-47?
The answer is yes, they did. After Red Army troops captured their first Sturmgewehrs, the Soviet government decided to develop an assault rifle and an intermediate round of its own, issued a request for proposal for a round and assault rifle and started trials that ended up with the AK-47 becoming a new standard weapon of the Soviet infantry. But that is about it for German involvement. There is no way Schmeisser or any other German engineer could have influenced the design of AK-47 being so far away and lacking a necessary security clearance.
There were other people who really influenced Kalashnikov a lot, and I believe that every serious Kalashnikov enthusiast should know their names.
The three most important names every AK enthusiast should know are Vasily Lyuty, Vladimir Deikin and Alexander Zaitsev.
Let's start with Vasily Lyuty, military engineer, who was one of the most distinguished experts of his time when it came to testing and evaluation of firearms.
His surname means "ruthless" in Russian, and in a way, he was ruthless—to unreliable firearms and their creators. Lyuty 's resume was very impressive—after graduating from an Artillery academy in Moscow, he, Vladimir Deikin and another engineer, Afanasiev, designed "LAD," a lightweight and reliable belt-fed pistol caliber machine gun.
But creation of the Russian intermediate 7.62×39 round made the idea of a pistol-caliber machine gun obsolete, and on top of that, Soviet Army leadership decided to bar military engineers who tested weapons from designing firearms to keep trials fair and objective.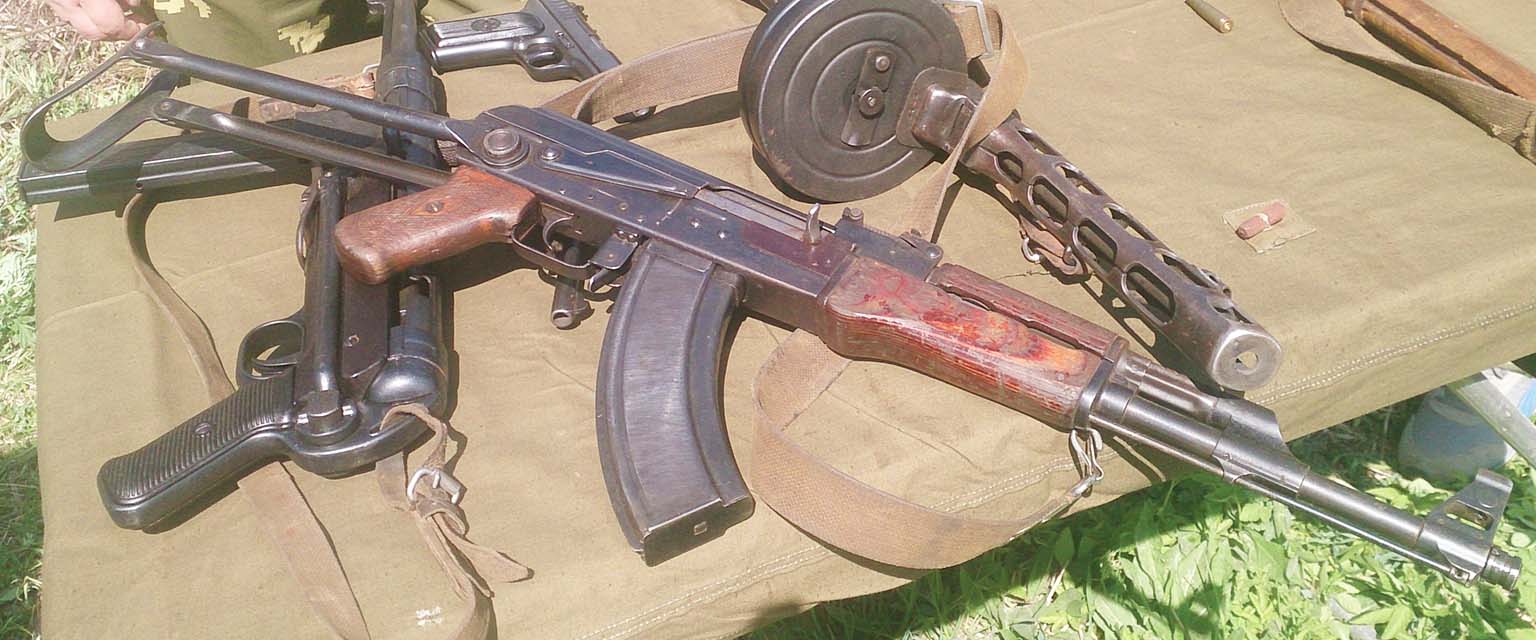 That deprived Lyuty of his passion, and the only chance for him to design a weapon now was to advise someone else, put the right ideas in his head and make sure the final product would survive the most rigorous testing possible.
And Lyuty knew a lot about rigorous testing. When he was in charge of trials for the SG-43 Goryunov machine gun, the final stage was conducted in the frontline. For three months in 1943, Lyuty tested new machine guns right in the heat of battle to liberate Southern Ukraine from Nazi invaders. He analyzed feedback from the troops, made changes and redesigned certain parts of the machine gun based on actual combat experience.
Regrettably, the Soviet state did not appreciate the effort. Until the end of his life, Lyuty was not officially recognized as a combat veteran and had to fight for his rights and recognition with the bureaucratic system which declared "you were assigned to a testing ground, you can't possibly be a combat veteran."
Later, in 1951, Vasily Lyuty, who had to leave the testing ground because of 80% hearing loss and start scientific work, was arrested and tortured by KGB based on made-up charges. He was sent to the GULAG for 25 years and had to survive life in the prison camps of Siberia until his case was dismissed 4 years later.
He returned to work as a weapons design engineer and was behind the creation of the mobile, short-range, low altitude infra-red guided surface-to-air missile system 9K31 Strela-1, proving again that he was an immensely talented design engineer.
In 1946, when Kalashnikov entered the competition for the new assault rifle, Lyuty was a project manager for the trials. Lyuty and Kalashnikov became close friends and when the first prototype of the Kalashnikov rifle was rejected, it was Lyuty who convinced everyone to give Kalashnikov another chance.
Later on, Vladimir Deikin, another military engineer, joined the team. He was not just a brilliant designer but also a masterful facilitator. When Kalashnikov was sent to the factory in Kovrov to work on his gun, everyone knew the project would have no future.
Kovrov was a "home" for at least two of Kalashnikov's competitors; there was no way they would let Kalashnikov use the test-firing range and all the equipment. Somehow, Deikin convinced the factory to give Kalashnikov, an outsider, everything he needed so he could work on a new design and defeat Kovrov's "home team."
He also introduced Kalashnikov to the third and last member of "Team Kalashnikov," Alexander Zaitsev, design engineer from the Kovrov factory.
A young combat veteran, who spent the majority of his WWII service in recon units, Zaitsev was more educated than Kalashnikov and became another co-creator of the AK-47, helping with drawings and blueprints. He was the one who suggested that the prototype AK-46 should be redesigned to increase reliability—a bold but ingenious move that made AK-47 the top contender for the victory in a competition, since other designers were too afraid to make any significant changes at the last moment.

Final Thoughts
The contribution of Vasily Lyuty, Vladimir Deikin and Alexander Zaitsev does not diminish the work of Kalashnikov. He always told in his books that creation of the AK-47 was a team effort and never understated how much other people helped him.
Now, 70 years after it was officially accepted into service, the AK remains the most recognizable weapon in history. There are many things we can learn from Kalashnikov and his team, and hopefully this article will only be the beginning.
•••
Editor's note: At a dinner in Kragujevac, Serbia, many years ago, General Kalashnikov once again debunked the "MP-44 is father of the AK" connection and touching his eye, said, "Look to the Garand" when discussing the operating system – Dan Shea