By Dan Shea
Quantico, VA 23-25 September 1997
It has been 80 years since the Marine Corps opened its base at Quantico Virginia in 1917. The Great War was on, and the United States was gearing up to help our allies in Europe. As the training sessions wore down, Quantico was dedicated as a "University for the Marine Corps". Since 1920, it has served that purpose, and is generally referred to as the Crossroads of the Marine Corps. This is a fitting site for the Modern Day Marine Military Exposition to be held. It is sponsored by the Marine Corps League, a worthy organization that is very active in helping retired and active duty Marines and their families, and they are well known for sponsoring activities related to military education.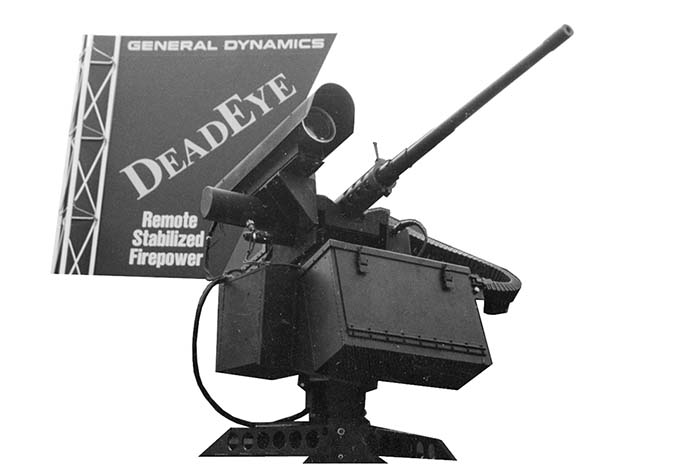 The Modern Day Marine Exposition is an amazing trade show. Everything from the newest 155mm to a Harrier Jet was there, and the 200+ exhibitors filled 3 aircraft hangers and quite a bit of the surrounding tarmac. Exhibitors included just about every supplier of warfighting technologies that one could imagine, from training simulation systems to the most modern computer tracking and aiming systems. SAR stayed to the small arms displays, and one of the most interesting things was the undercurrent of competition of the contractors bidding on the new OICW (Objective Individual Combat Weapon) for the JSSAP program. (See page 22 for the OICW story).
The manufacturers were there to talk with the end users and the procurement personnel, and the questions that they were getting asked were very evident of that. The real users were here at the show. One could learn a lot about the concerns of the men who use the equipment just by listening to them, and the manufacturers were paying attention.
FNMI fielded the new M249 Paratroop model, as well as the new suppressed version of the P90. The DORA sight mount for the M240B (see photo), was a welcome addition. The FiveseveN pistol garnered a lot of attention with it's new, very impressive ballistics.
HK had the G36 variants that were prepared for the US market- with the single optic in the handle. One of the most interesting products they had on display was the night vision scope that mounted on the carrying handle of the G36, and utilized the G36 scope via a "Periscope" type arrangement. (See photo). There has been a lot of industry "Buzz" about this system, and it was good to see it in person. The scope allows a quick detach without changing zero- a very effective system.
Awards were given out in various ceremonies, honoring past and current accomplishments. Each day the Marine Corps League sponsored a different ceremony, and the pageantry was most impressive.
For more information on future Modern Day Marine Shows:
Marine Corps League is a quarterly publication- subscriptions are $15 per year, $4- per issue, or are free with membership in the MCL.
Marine Corps League, Inc.
PO Box 3070
Merrifield, VA 22116
Tel: (703)-207-9588
Email: mcl@mcleague.org
Website: http://www.mcleague.org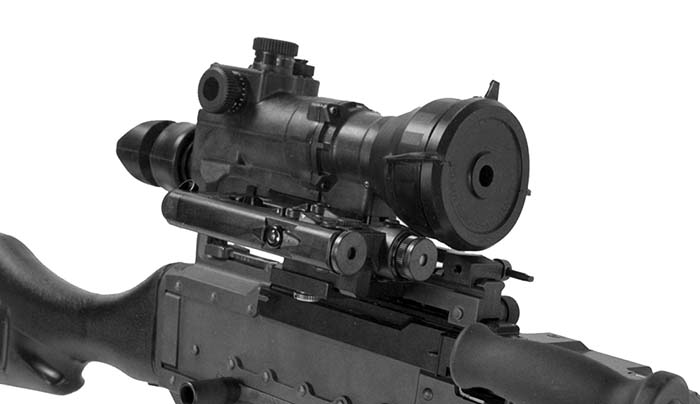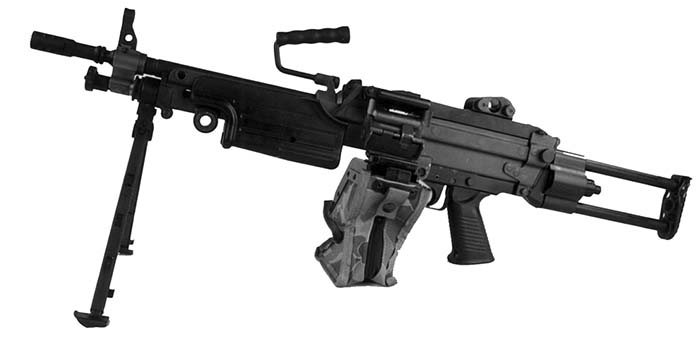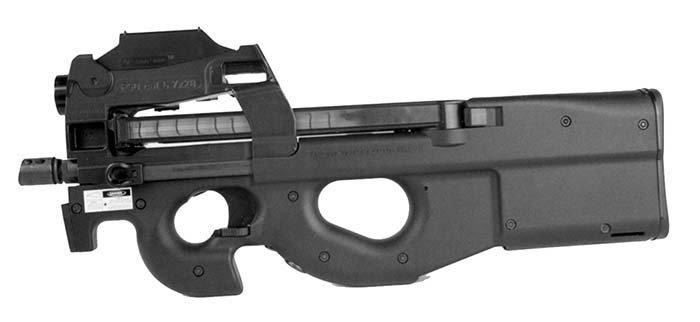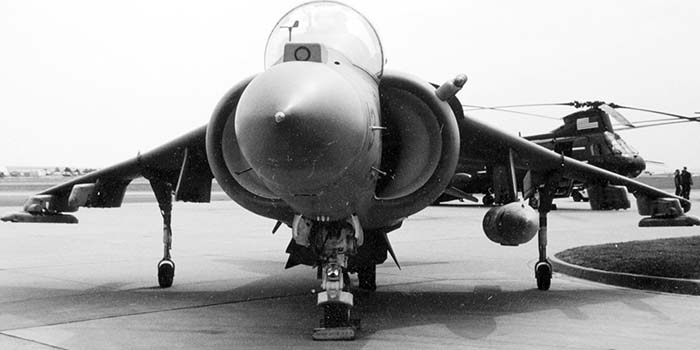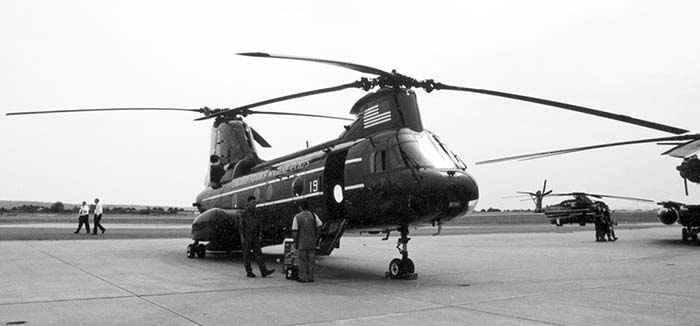 This article first appeared in Small Arms Review V1N3 (December 1997)