By Dan Shea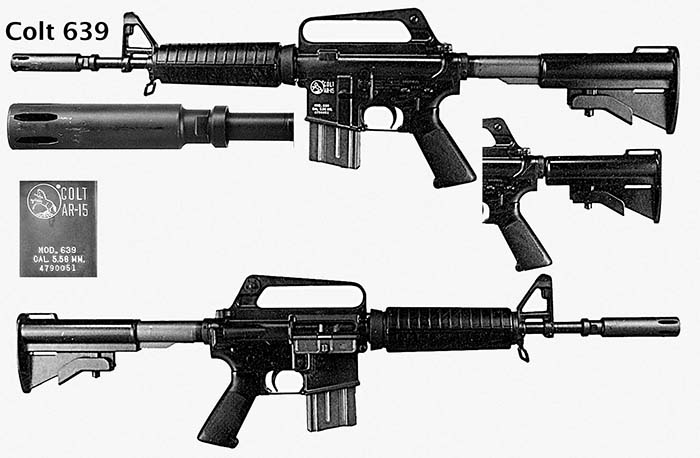 In this, the third part of our Colt Models ID Series, we jump over several models that were minor variations or numbers that were never used. We start with the famous Model 639, the last of the CAR-15 series. The first two versions were the XM177 (Air force) and XM177E1 (Army). We end this part with the M16A1 factory sniper rifles and the closed gas system first model 703. Then, per reader request, we cover the basic grenade launchers that Colt implemented. This series just keeps growing, and we are now up to five parts. In Part IV we cover the M16A2 models. Part V covers the unusual variants that Colt manufactured- the CMG series, the Imp, as well as the ACR. SAR is planning to continue this ID format into the various models of semi-automatics manufactured by Colt, as well as the AR variants made by other manufacturers. This is at the request of our loyal readers, who want a guide to go back to for the semi-automatics as well. Remember that this ID Guide is a work in progress, as we gather information we will add it.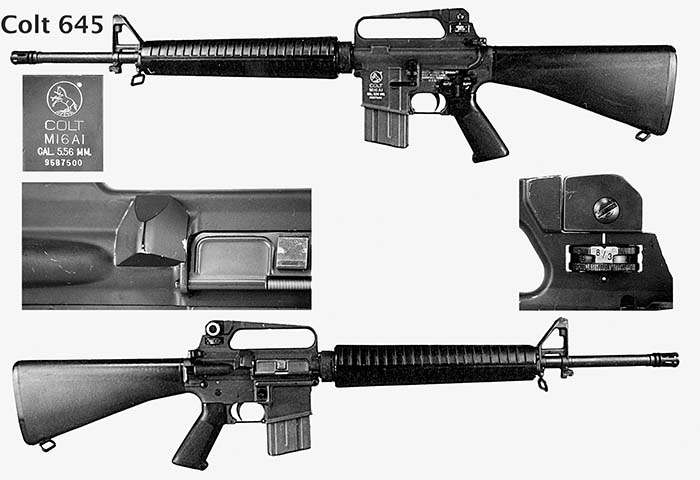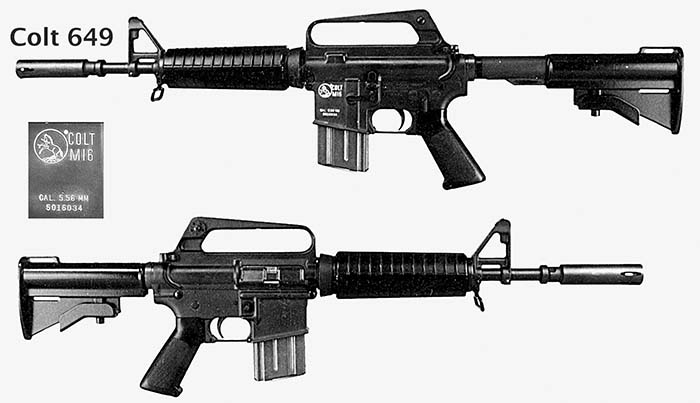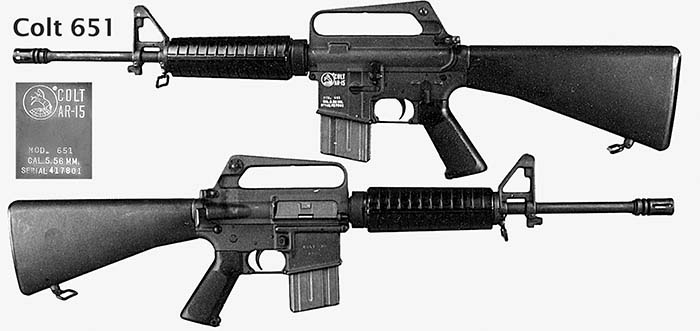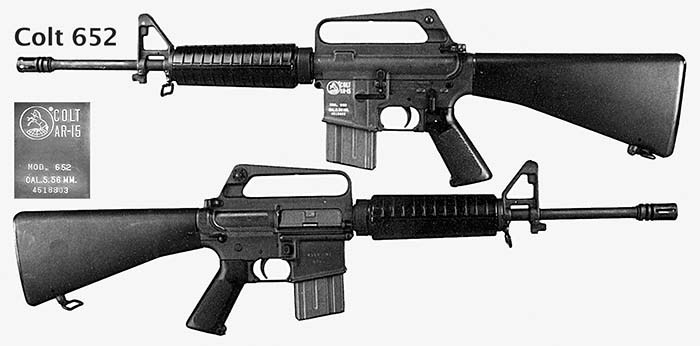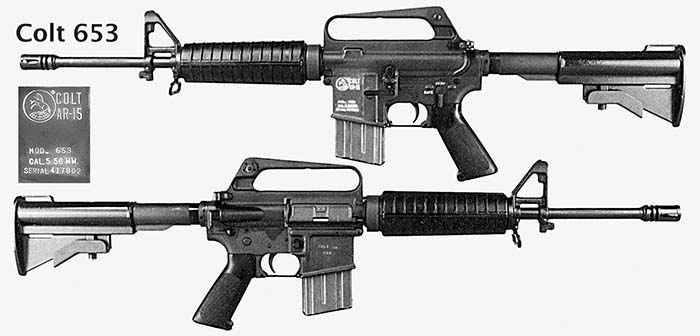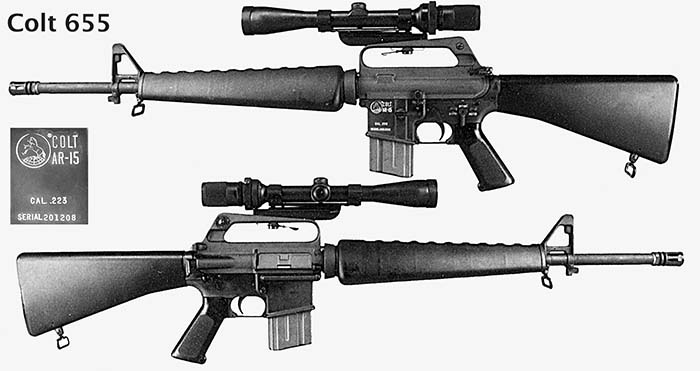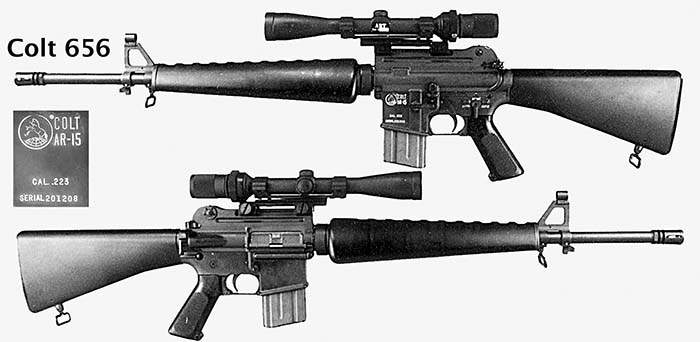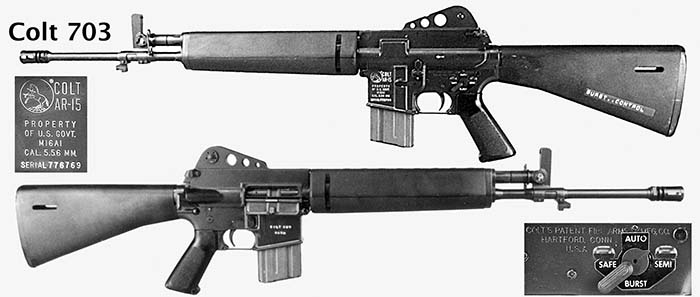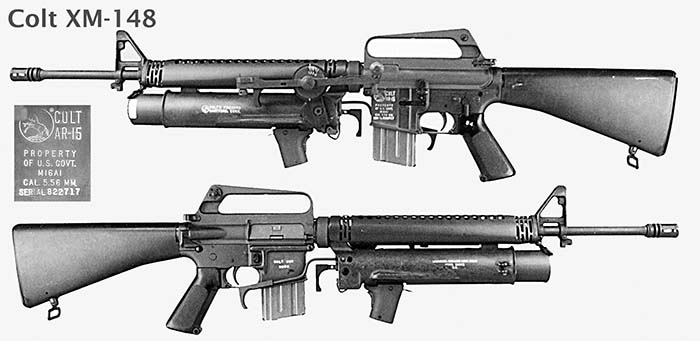 A) The trigger can rotate up on the side of the magazine well for carrying.
B) The cocking lever must be retracted to cock the XM-148 The trigger system was a maintenance problem, and contributed to the ending of the XM148 program in Vietnam.
Colt's 40mm grenade launcher series started with the CGL-4 which was a prototype run. After testing, the CGL-4 became the XM-148 with some improvements.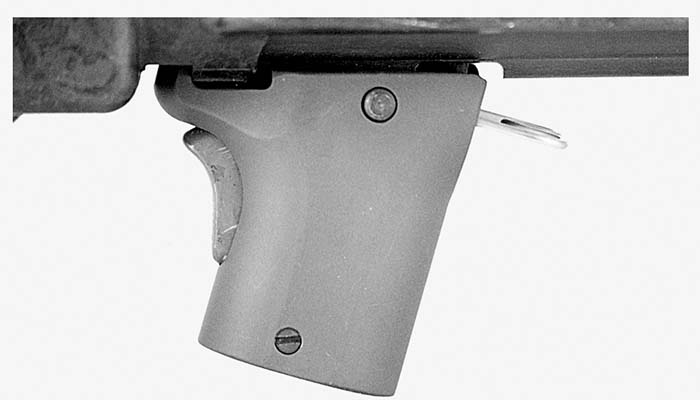 Releasing the barrel to open the chamber was difficult, and caused problems in the field.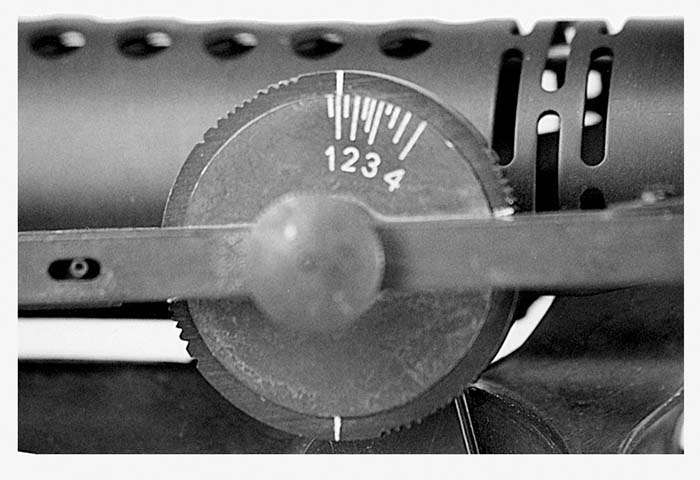 Colt's first "Quadrant" type sight was fairly fragile, and was easily knocked out of alignment- at a range of 400 yards, this made a lot of difference.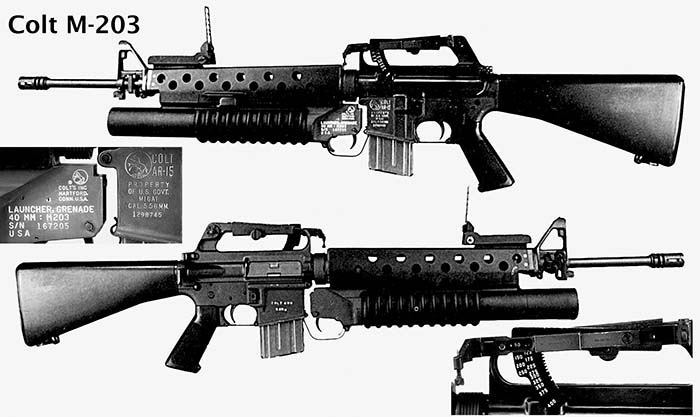 This article first appeared in Small Arms Review V1N7 (April 1998)