By Will Dabbs, M.D.
Mossberg recently launched a radically awesome new gas-operated autoloading 12-gauge shotgun. The 940 JM Pro features a fiber optic front sight, a rugged synthetic stock with an adjustable length of pull, a 24-inch barrel and a whopping 9+1 magazine capacity. The whole shebang was designed with input from one of the most legendary shooters ever to squeeze a trigger. You heard it here at Small Arms Review first, but I have it on reliable information that Jerry Miculek may not actually be human.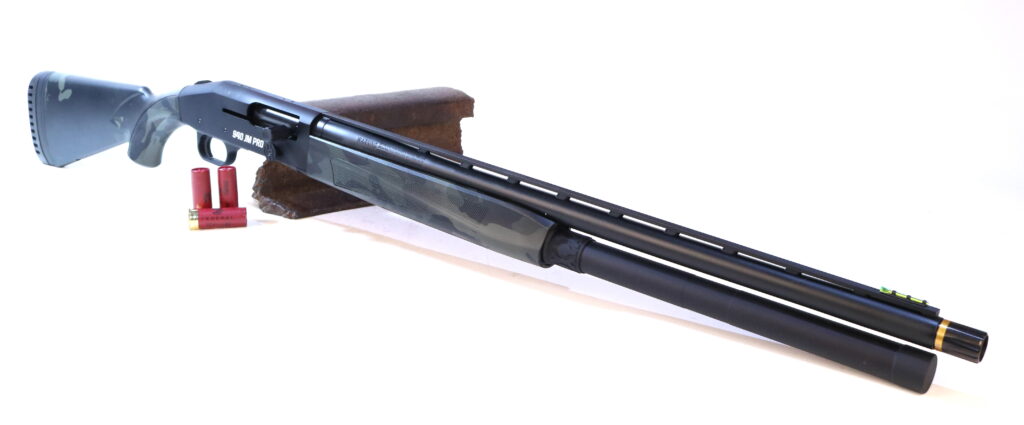 'Twas a Dark and Stormy Night …
It was a torrid September evening in 1954 outside the Texas coastal town of Freeport. Jonathan and Martha Miculek were alone on their rural ranch, their animals jumpy and unnaturally skittish. The late evening repast was violently interrupted by a thunderous explosion and a brilliant flash outside the dining room window. Jonathan grabbed the family shotgun, and he and Martha pushed out into the smoldering gale to investigate.
The object had barely cleared the apex of the roof before crashing into the cornfield alongside their farmhouse, leaving a massive black gash across the rich Texas soil. Smoke rose ominously from the ruptured earth, while small fires dotted the path the thing had tracked as it decelerated violently. Jonathan and Martha approached the glowing object cautiously, shotgun at the ready.
The craft was about the size of a minivan with a dull burnished texture that still radiated ample heat. Any identifying features were long since burned off. Once within about 20 meters of the thing, the Miculeks stopped as the vessel emitted an audible crack and split along its length. The two sides fell away and exposed a modest capsule illuminated with an unnatural blue light.
Located within the capsule was a glowing baby boy. Martha Miculek gingerly lifted the little man from the vehicle, taking care to avoid the hot bits. As she held the robust lad aloft she was struck by how his right index finger seemed somehow more developed than expected. He otherwise seemed like a typical healthy human kid. She glanced at her husband. The look in her eyes bespoke volumes.
The Miculeks resolved to raise the child as though he was their own. Jonathan buried the spacecraft with a backhoe, and 3 days later they moved to Louisiana to start afresh. Deep in the bayou, young Jerry was raised a Cajun. Only his parents knew of his true secret origins.
At age 3, Jerry beaned a gator with a homemade slingshot, captured the beast, christened it Cletus and raised it as a pet. He built his first functioning firearm using an Erector Set at age 5 and was handloading his own ammunition with a homebuilt reloader made from Tinker Toys a year later. Today Jerry Miculek is generally considered the fastest competition shooter in the world.
Jerry once emptied a five-shot revolver into a group the size of a playing card in 0.57 seconds. He pushed six rounds through an otherwise-stock Barrett M107 .50 BMG rifle in 0.98 seconds. There are videos online of Jerry reliably hitting targets while blindfolded. He once burst a balloon at 1,000 yards with a 9mm handgun. Normal humans clearly can't do stuff like that.
Nowadays Jerry Miculek walks among us regular folk. His YouTube channel and television programs are enormously popular. He builds his own guns and regularly sets shooting records of which we mere mortals might only dream.
The ATF once opined that Jerry's right index finger should be registered as an automatic weapon. His capacity to run any autoloading firearm at its cyclic rate was deemed too dangerous to be left unregulated. The effort died, however, over disputes concerning how to engrave a serial number and the obligatory secure storage requirements.
Now Mossberg has developed a shotgun awesome enough to carry Jerry Miculek's moniker. A gas-powered thunder pole optimized for both speed and competition, the 940 JM Pro is reliable, tight, maneuverable and fast. The end result is sufficiently capable to equip an extraterrestrial gunslinging superhero the likes of Jerry Miculek.
Pertinent Particulars
The rugged gas-operated action is designed to cycle 1,500 rounds between cleanings. Nickel boron-coated internals keep things smooth and reliable. Everything about this gun is optimized to run at Jerry's preternatural speed.
The charging handle is oversized and rigidly reciprocates with the bolt. This makes it easy to grab in a rush. The bolt release is about the size of a hubcap and impossible to miss, even in the dark or in a hurry.
The furniture is made from some indestructible polymer. My gun's stock and forearm are finished out in a sexy MultiCam® pattern. The surface of these components sports aggressive Mossberg signature texturing. That may not seem like much as the 940 JM Pro sits inert within the gun safe. However, once you are all tooled up, sweaty and frazzled running against the clock, that rough sticky bit on the outside helps keep things nicely under control.
Everybody is different, and the buttstock on the 940 JM Pro is designed with individuality in mind. The stock features a generous rubber buttpad and three different stock shims to optimize the length of pull. There is a bag full of spacers that render the gun endlessly adjustable for drop at comb and cast. If you can't optimize this shotgun to fit your form comfortably you might not be human yourself.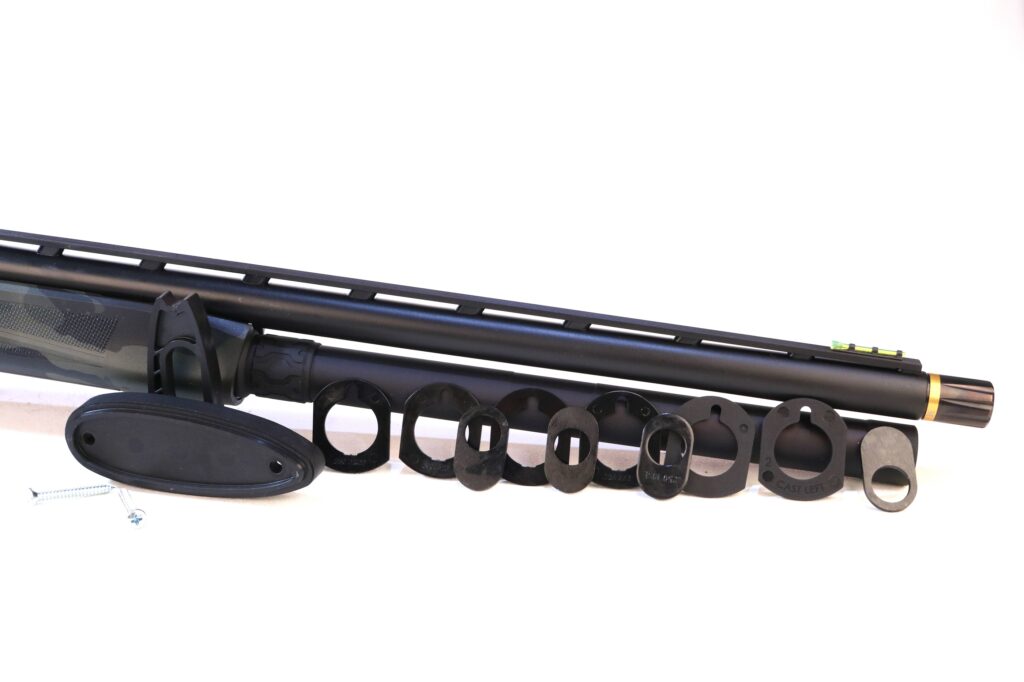 The 24-inch barrel reaches out about forever, but it matches the extended tubular magazine nicely. Barrels are finished in an attractive and rugged matte blue. A generous full-length ventilated rib provides a steady aiming plane, while the fiber optic front sight sucks up light like politicians suck up other people's money. A full set of Briley chokes comes standard with the gun.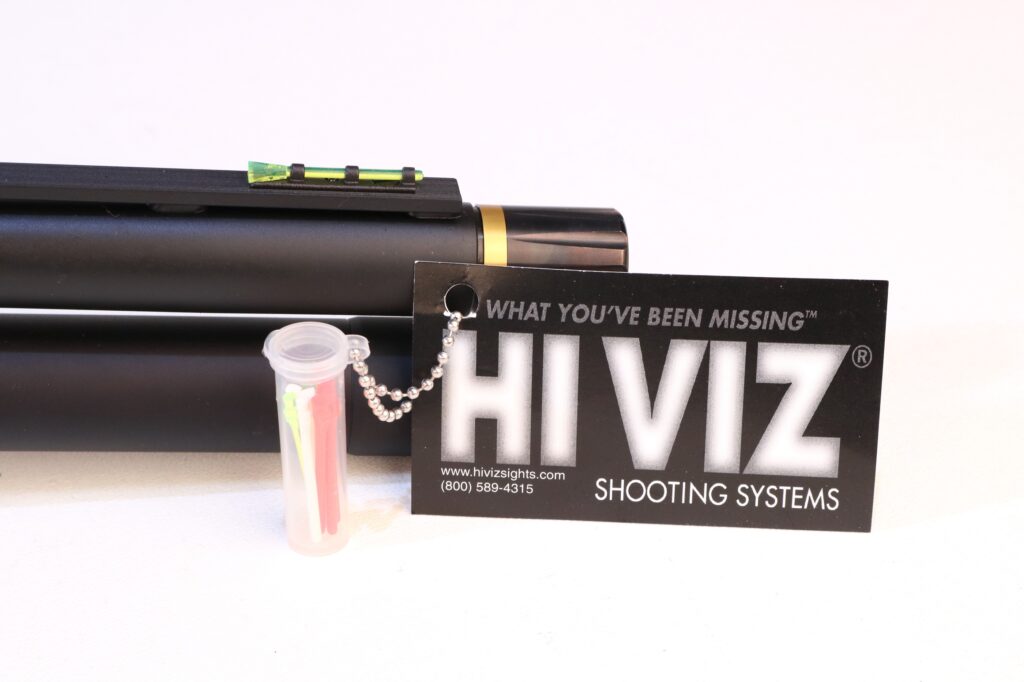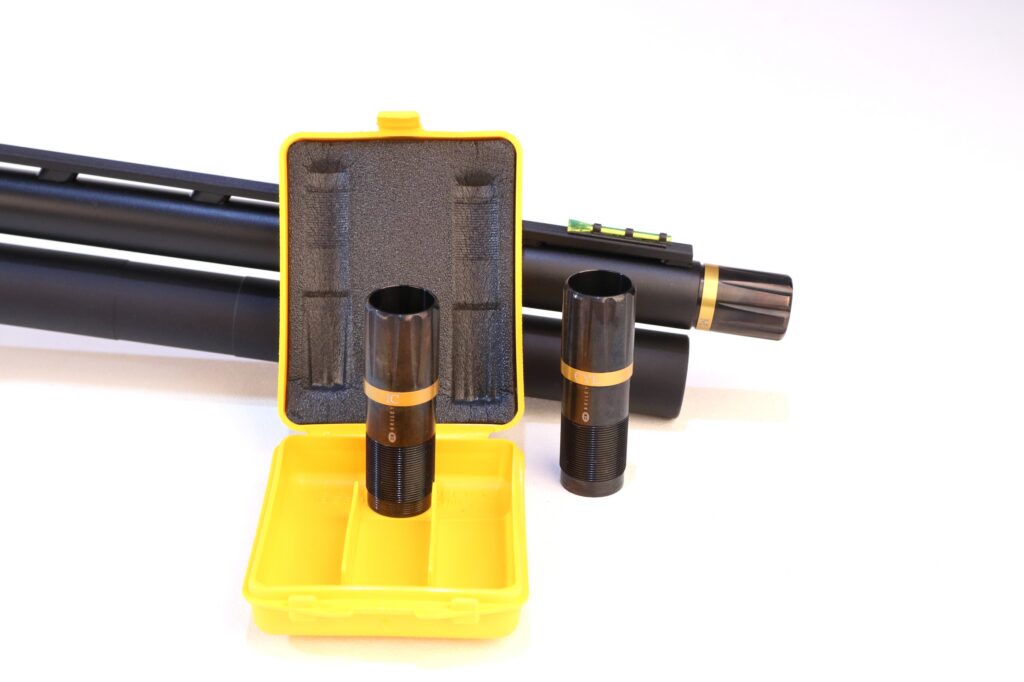 The trigger features a setscrew that adjusts overtravel. The 9-round magazine runs about all day and is as reliable as a mother's love. If you run out of ammo, the thing reaches out so far that you could always use it to smack your targets down manually. If where you live really sucks, Mossberg offers a 4-round version as well. As a perennially satisfied citizen of the American Deep South, you unfortunate guys have my pity.
Feeding the Beast
The competition-level loading port on the 940 JM Pro is wide, beveled and gaping for fast reloads like the flared magwell on a competition pistol. A standard shotgun features a narrow loading port just wide enough to accommodate shotshell rounds. By contrast, the generous orifice on the 940 JM Pro is built for Quad-Loading. Dual-Loading and Quad-Loading are the ways guys like Jerry keep their scatterguns fed during competitions.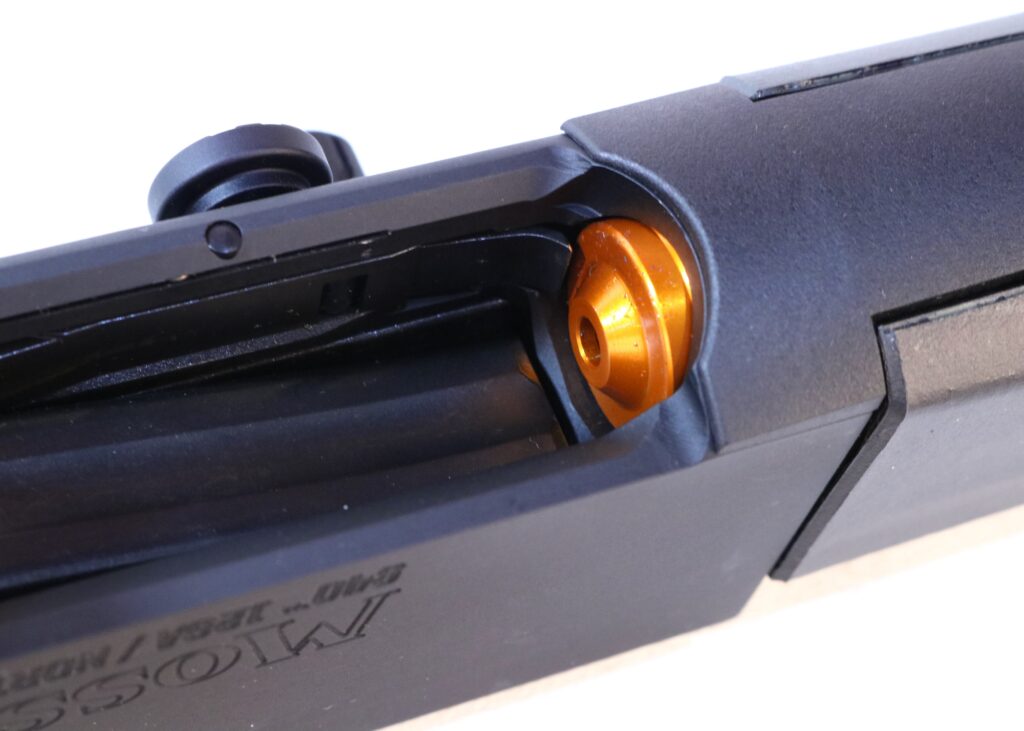 In the 3-Gun competition world, reloading the shotgun is frequently the long pole in the tent. 3-Gun weapons eat ammo like Leftists inhale lattes. Magazine-fed rifles and pistols are obviously fast to feed. Shotguns with tubular magazines, however, can drive you to distraction. Enter the Dual- and Quad-Load systems.
Shotshell caddies carried on the chest or belt configure spare rounds in stacks of two. Whether there is a single stack or a pair, drives the technique and terminology. The shooter snatches a brace of shells stacked nose to tail, flips the gun inverted and shoves them down the gun's gullet two at a time. When I try this I typically toss shells all over the place like a chimp having a seizure and get frustrated. Guys like Jerry, however, can do this and look like the Terminator.
Most unmolested elevators feature an annoying slot at the end that is notorious for pinching your sensitive digits when the clock is running and the pressure is on. In the past, competitors would weld up their lifters to seal off this slot. The 940 JM Pro comes from the Mossberg skunk works with an elongated, pinch-free elevator. This bit combined with an easy-to-see anodized bright orange follower maximize reloading speed.
How Does She Run?
Don't actually try this for real, but you can't swing a dead cat inside your local firearms emporium without hitting some awesome, scary-looking, 12-bore that will only cycle high-brass shells. That's all well and fine, but high-end slugs and buckshot cost a holy fortune. Additionally, running a box or three of those muscle-bound rascals pretty much pegs my funmeter for a pleasant Saturday afternoon at the range. By contrast, the 940 JM Pro eats cheap birdshot like a monkey on pancakes.

Recoil is notable without being onerous. You need not be a superhero from another galaxy to burn a proper quantity of shells through this gun without inducing visible injuries. The action is smooth and fast. Once you take its measure follow-up shots are essentially instantaneous. Jerry uses this gun to set those crazy records. If you can't match his performance, I assure you it isn't an equipment problem.
The combination of the long tube and a proper choke keeps patterns tight, while optimized everything means the gun will run faster than you will. Jacking the slide and dropping the bolt over a fresh charge comes naturally after the first tube or three. I can see why Jerry put his name on this gun.
What Can You Use It For?
Well, match shooting, obviously. That's this weapon's forte, and it would absolutely scream during 3-Gun. Everything about this piece is designed to shoot both quickly and straight. However, the utility of the 940 JM Pro doesn't stop there.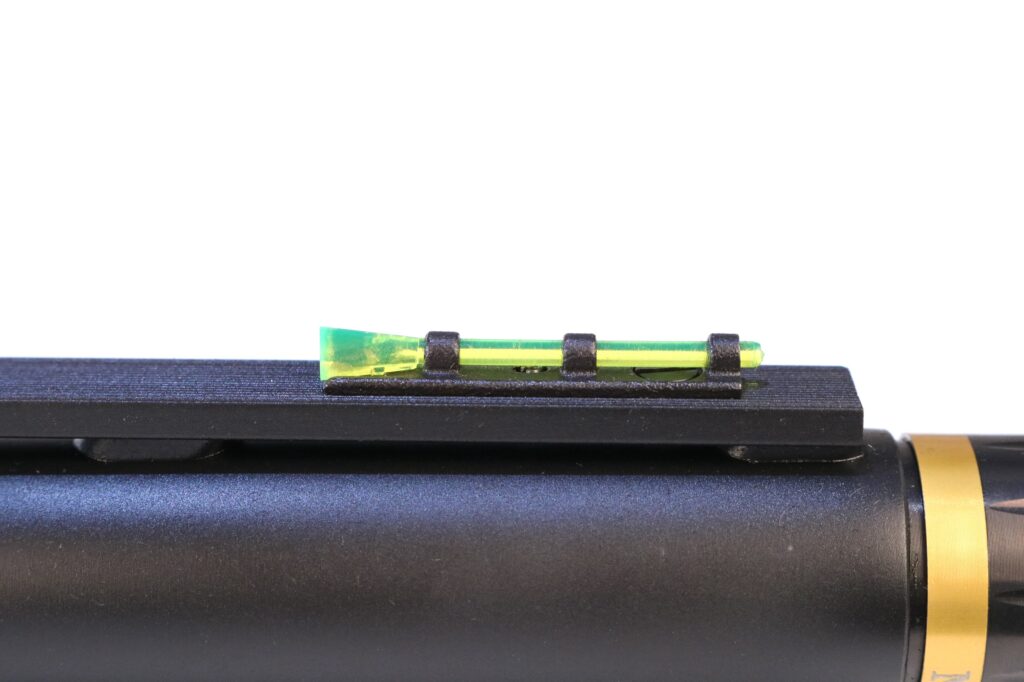 Cut yourself a magazine plug out of a piece of dowel and optimize the choke, and these same competition features make the 940 JM Pro a fine bird gun. The weapon patterns predictably and well, and it is more reliable than your standard hunting fare. Thus, configured doves, turkeys and pheasant are all on the menu.
You could also make an argument that the 940 JM Pro would render superb duty as a home-defense arm as well. 3-Gun is just thinly veiled close quarters battle, and room clearing exercises are imbedded throughout this frenetic enterprise. The 940 JM Pro is undeniably long, but 10 rounds of 12-gauge mean not having to say you're sorry in any of the world's more popular languages.
Stoke the gun with birdshot if over-penetration is a concern. Feed it Federal Premium Force X2™ Personal Defense® buckshot or TruBall® slugs if rampaging rhinos really are a problem along your particular cul-de-sac. The 940 JM Pro doesn't really care what you stuff into it. This gun will keep shooting no matter what. I never had a stoppage.
Special Operations
I spent a few delightful afternoons running this gun and then dragged out my checkbook. I found that after all we had been through together I couldn't send it home. I had a very particular mission in mind for my new Mossberg 940 JM Pro.
I am blessed to live on a rural Mississippi farm. My backyard is a generous lake I built the year I graduated from medical school. Now nearly 20 years later that lake reliably treats depression, has served as backdrop for many a delightful meal with my bride and would feed my family if ever the zombies showed up for real. It also, lamentably, produces an unsettling perennial crop of water moccasins.
The first year we lived here I killed 13 of the diabolical monsters. The second year it was nine. Ever since, there has been an ongoing war of attrition between them and me.
I appreciate that there are those among us who believe that venomous serpents are really our buddies and that they help keep the frog and rodent populations in check. Whatever. I kind of like frogs, always have and something else can eat the mice. I see little use for poisonous snakes.
I've treated my share of venomous snakebites. I'd sooner not have my backyard liberally populated by animals whose raison d'etre seems to be to inject me with vile deadly toxins. That means that right next to the back door always stands a dedicated snake gun.
The previous serpent sentinel was a vintage Franchi LAW-12. The LAW-12 was indeed a nice piece, but it was getting a bit long in the tooth. The LAW-12 action includes a synthetic buffer that doesn't last forever. I've had this gun for ages and replaced that thing twice. As a result, I retired the LAW-12 to the wall of honor and replaced it with my spanking new Mossberg 940 JM Pro.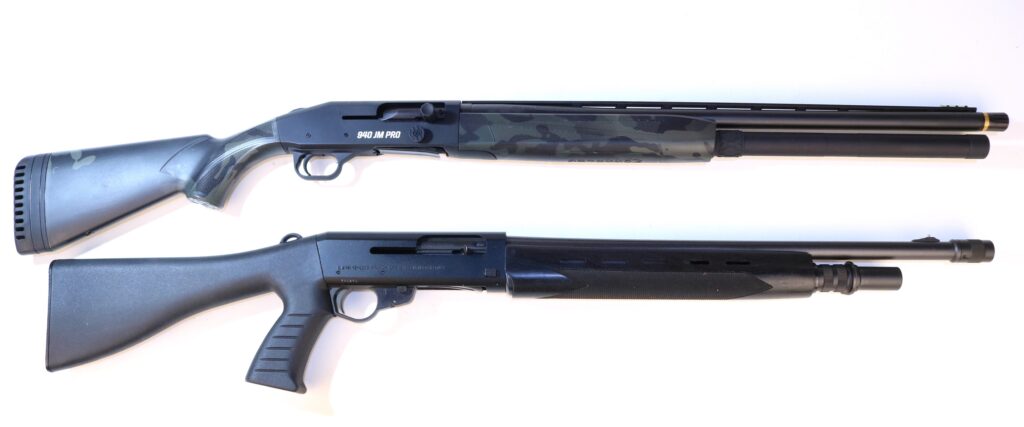 The 24-inch tube lets me reach all the way across the lake, and the lightning-fast action reliably brings the pain. With nine rounds in the tube, that snake will run out of steam long before I get to zero balance on shells. If they ever decide to attack in herds, I suppose I'm ready for that as well.
Denouement
So I slipped into my favorite Superman shirt, snatched up my cool new Mossberg 940 JM Pro, availed myself of a buttload of 12-gauge shells and hit the range ready to channel my inner Jerry Miculek. After a little trigger time I came to appreciate that, sadly, I'm no Jerry Miculek.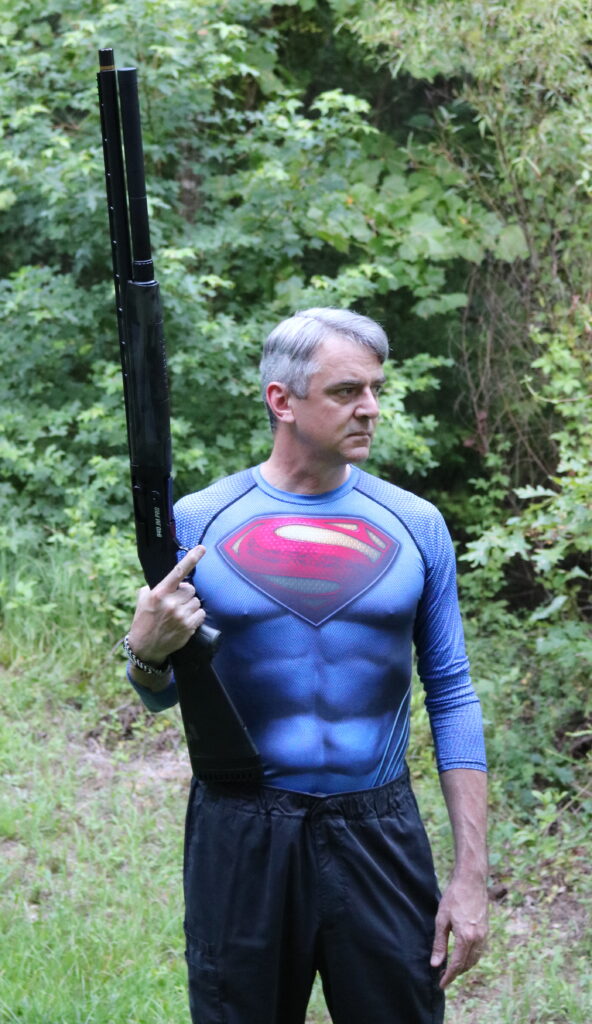 Jerry is a gun-running superhero from another star system with mad shooting skills. I'm just a middle-aged gun writer with diagnosable maturity issues. I'll never run a gun as fast or as well as that guy. If ever I tried to pop a balloon with a 9mm handgun at 1,000 yards I'd likely shoot out a window on the International Space Station and precipitate some kind of sordid political incident. However, behind the Mossberg 940 JM Pro shotgun I really did shoot pretty well and run fairly fast.
The gun fits me nicely. It points naturally and moves quickly. Top it off completely, and you can shoot for quite a while before having to reload again. Additionally, the 940 JM Pro is a legit pleasant gun to shoot. Were we being truly forthright, not a lot of 12-gauge shotguns fall into that category.
I honestly don't know if Jerry Miculek is a space alien from a distant planet sent to earth to shame the rest of us with his superhuman shooting abilities. However, I've watched the guy run a gun in person, and it seemed pretty unnatural to me. I can't think of any other reasonable explanation.
FOR MORE INFORMATION
Technical Specifications
Mossberg 940 JM Pro
| | |
| --- | --- |
| Caliber: | 12 gauge |
| Weight: | 7.75lb |
| Barrel Length: | 24in |
| Barrel Type: | Vent Rib |
| Overall Length: | 44.75in |
| Length of Pull: | 13–14.25in |
| Sight: | Front Fiber Optic |
| Chamber: | 3-inch |
| Magazine Capacity: | 9+1 |
| Choke: | Briley Ext Set |
| Furniture: | Synthetic MultiCam |
| MSRP: | $1,046 |
This article first appeared in Small Arms Review V24N10 (December 2020)