By J David Truby
(Editor's note: Vaclav "Jack" Krcma, the distinguished firearms and forensics legend, passed away in May of 2009. We asked his longtime friend, J David Truby, to write this SAR eulogy for Jack)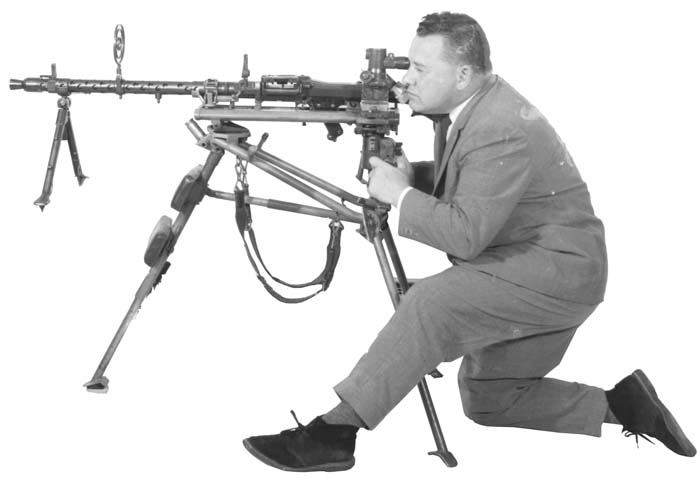 For the past two decades, until he became seriously ill, I used to nag Jack at least twice a year to allow me to write a feature story about him for SAR. He always refused me, sometimes politely, usually not. My last requests were at Dan Shea's personal bidding because our readership is Jack's choir. Jack's last refusal to me in 2007 was, "David, find someone alive and interesting. I am only a minor footnote."
Though he was hardly modest, Jack's self judgment was way off the mark, which for him was almost unheard of. Jack is no footnote, his life is a tome filled with volumes of personal and professional achievement and accomplishment. He was the most misanthropic person I have ever known, which only strengthened our relationship.
That's why I'm sure that Jack will reach out from somewhere and smite me for what I am about to write. But, here is the real life story of Vaclav Krcma, Jr., or Jack, as all knew him, through the memories and judgments of his long time friends, both present and absent.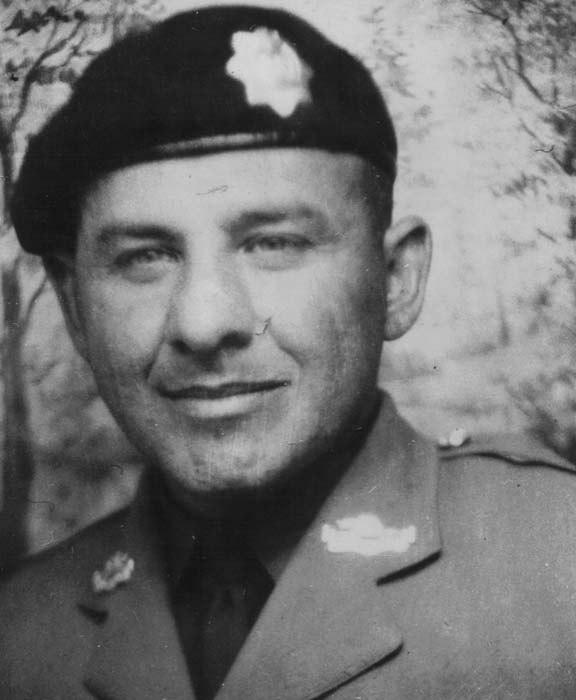 First, how about solving the mystery of how Vaclav Wenzel Krcma, Jr. became known to one and all as "Jack?" Simple enough, I supposed, so I asked each and every friend and family member that question. There were many suggestions and guesses, but, the definitive answer came from his daughter, Anne, who told me, "I have absolutely no idea." Thus, the story behind the name "Jack" went skyward with him. And, I know that just amuses the hell out of Jack, if you'll excuse that pun.
No question that Jack was the real life personification of Winston's Churchill's "riddle wrapped in a mystery inside an enigma."
Jack was born in Czechoslovakia in 1922, where his family lived in the German dominated section. After primary school, young Vaclav attended the Czech Military Academy as an officer candidate until the Nazis took it over. He told me that the cadets, armed with World War I rifles, had planned to make a last ditch defense of the Academy, until they saw the Nazi tanks. He gruffly called it "a required strategic retreat."
Jack graduated from the Academy in 1944, having spent two years under German occupation. He told me that as an officer in the Czech army, he was active with the anti-Nazi Resistance, after meeting with British SOE people. Fearing reprisals from Czech communists after the war, he worked his way out of his homeland in 1945 and went to the West to begin work for British Intelligence. He told me, "We were in the field, all over Europe, until 'we were all used up (compromised),'" as he worded it. He would never discuss operational details other than to say he was an action officer for the British.
"I spoke German, Russian, Czech, English and some French, and had been in the nasty end of WWII, so you figure it out, professor!" he said to me with his usual heatedly sarcastic humor.
At the end of the '40s, because of his service contributions, Jack was granted Displaced Person status by the British and chose to be resettled in Canada. One of his early jobs, before getting into forensics, was working as a self-educated technician in a children's hospital in Toronto. His record there demonstrated the care and dedication to detail and getting the job done properly that would hallmark his entire career.
Jack also served very briefly in the Canadian Army during the Korean War. In 1950, he volunteered for military service. When his British service records showed the extent and nature of his World War II assignments, Canadian army officials were not sure how to use Jack. So, he sat in bureaucratic limbo at a training facility. He grew impatient, and his overly aggressive demands to be sent to Korea to "kill as many (expletives deleted) communists as possible" did not sit well with spit 'n polish staff officers and sergeants. He finally gave them the ultimatum of "Korea Now! Or I quit your (expletive deleted) army." His formal Canadian military service was brief; he got an honorable discharge the day after his ultimatum.
"Those spit and polish pussies were afraid of Krcma. All I wanted to do was kill Communists for them!" he roared at the memory.
Jack's true calling in pioneering improvements in forensics did not begin until the middle 1950s. According to Stanton O. Berg, who, along with Jack, became one of the founders of The Association of Firearms and Toolmark Examiners (AFTE), "Canada has produced a number of colorful characters and Jack was certainly one of them. I first became acquainted with him in 1961, when he was a firearms examiner in the Firearms Section of the Attorney General's Laboratory, Toronto, Ontario. Around 1969, he became the head of the Ballistics Section of the Laboratory of Legal Medicine and Police Science in Montreal."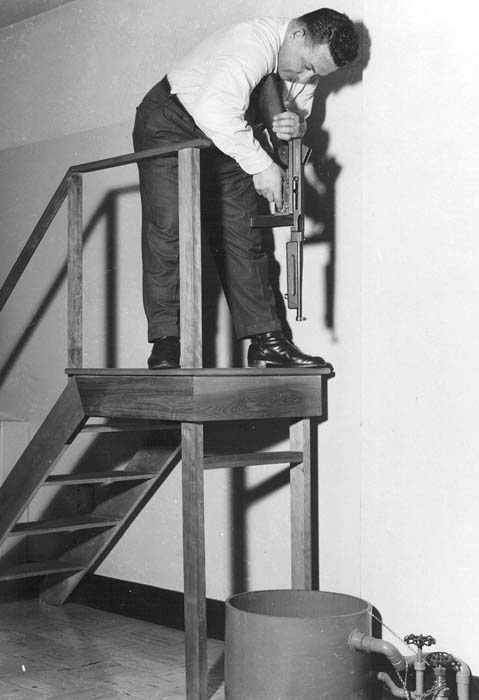 Jack had a warm, personal and familial side, too. In 1958, he married Mary Steinke, a warm, lovely and charming lady, whose daughter, Anne, cared for Jack after Mary passed away in 2003. Jack had two grandchildren, Anne's son, Andy, and daughter, Rita. Wisely, Jack was able to keep his personal and family life far, far away from his professional life.
Jack was one of the original 36 founding members who attended the very first AFTE inauguration meeting in Chicago in the Spring of 1969. AFTE president Walter J. Howe's memo to group secretary John Stauffer and Treasurer Charlie Wilson noted, "I talked to Krcma and he will handle German publications."
Jack was a prolific writer with many publications to his credit, including many early contributions to the AFTE Newsletter. By all accounts, Jack was an active and enthusiastic member, with much of his forensic research published by the AFTE. But, not surprisingly, he also got into very personal, technical and legal arguments with what he called the "dimwit dinosaurs," among the group and eventually backed away from his active role.
Another contemporary firearms icon, Tom Nelson, had met Jack in 1962, when he was head of the Toronto Forensic Lab, which he had also founded earlier. Jack also played a major part in the creation of the Montreal forensic crime lab. Tom, who's been an author, publisher, businessman and most notably, a major player with Interarms, until 1970, when he founded Collector's Armoury, the world's premier replica firearms company, recalled that Jack "knew everybody in the real gun world. His scientific reputation, his personal notoriety and his professional influence were amazing."
Tom added, "Jack developed new techniques for forensic science. The old standard was lands and grooves. Jack developed more detailed and scientific criteria such as bolt face, extractor, casings, chamber and fluted chamber indications. Not only was he a field and lab genius, he also wrote deep, scholarly papers on these subjects, which were published in tech journals then cited in all major forensic reference books."
"Jack photographed everything in minute detail, including micro and macro photos, another innovation. He was thorough in all that he did. He moved both major labs (Montreal and Toronto) into Major League status for forensic science."
Yet, both internal politics and stifling bureaucracy were eating at Jack, according to Tom and others. So, Jack resigned from the lab he founded, and went to work for Sam Cummings, at Interarms late in 1970. Tom Nelson said of Krcma, "The man was tough as nails, smart, fearless and not only talked the talk and walked the walk, he always backed it up."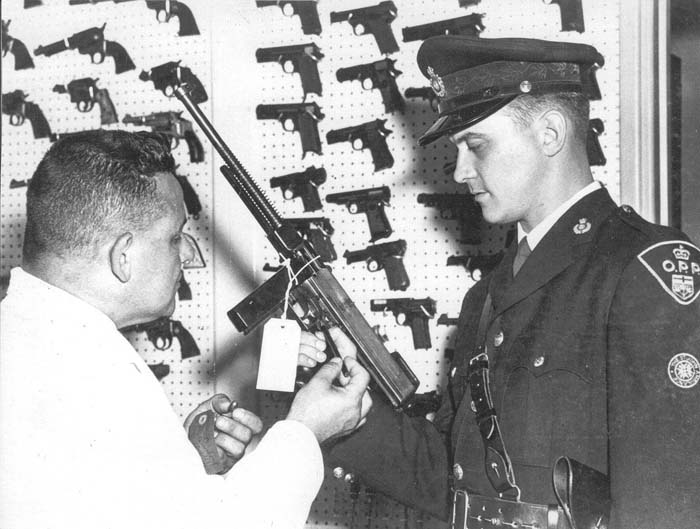 Working with and for the late Sam Cummings, the legendary CIA mystery man who founded Interarms, you had to be all of those things to succeed. And Jack sure did.
Ed Ezell shared a hotel room in Kathmandu for a long period with Jack when both were working for Interarms. Ed was in charge of the Singapore office and was buying a huge lot of antique gun collection from the Nepalese government, with Jack along as technical inspector. Their transactions went well.
At one point, Ed invited Jack to be a guest in his home in Singapore. Jack, Ed and Mrs. Ezell were enjoying a home-cooked spaghetti dinner when the family cat took a flying leap from the floor, landing on Jack's plate and immediately began slurping up the food. Jack was outraged, Ed was amused, and except for business, the two hardly spoke for some time afterwards. There was no word as to the cat's survival.
Jack also worked for Interarms in the Far East, including the Peoples Republic of China. Jack continued to work for Sam Cummings at various times in the 1970s, '80s and into the '90s but, not exclusively, as Jack liked to freelance.
For instance, Jack was hired by his old pal Tom Nelson in 1981 for several specific deals. Tom said, "I had several surplus deals that I knew that he would do well for us, for example, Mexico and Indonesia. And, all of our business deals worked out just fine. Jack was as honest as they came and if you needed it he'd give you his last nickel. But, he was also unique and he was bigger than real life, too."
In a twist on the old phrase, Tom added that when he was born, Jack surely broke the Almighty's mold for characters.
Another long time friend, Blake Stevens, publisher of the very prestigious Collector Grade Publications, recalled, between chuckles, that Jack was just a naturally disruptive person, even for bastions of order and legal standing. He related stories of Jack marching in unannounced to the National Rifle Association's HQ and heading to the top offices. "He had direct and closed door access to the top people back then, and they listened to him. Same thing at ATF. Can you imagine that today?"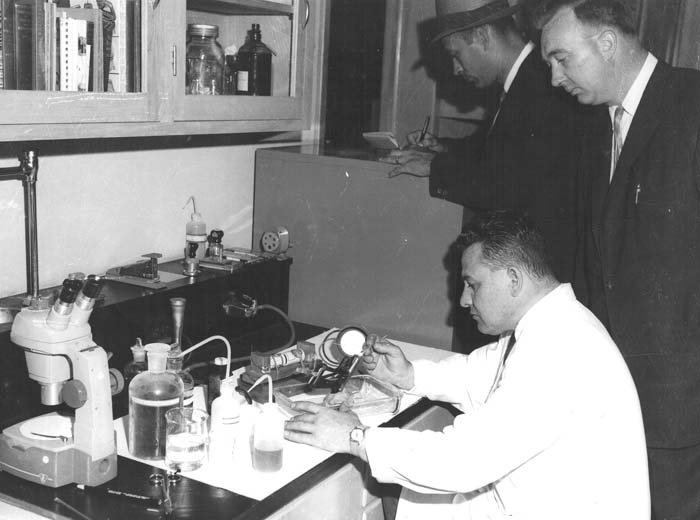 Of course, Jack and the NRA president at that time, Walter J Howe, were very close personal friends, and Jack would often just drop in unannounced and join high level policy meetings. He was always welcome, too. Obviously, today's Beltway Insider NRA is far different than in the Howe/Krcma days.
Stanton Berg wrote, "I remember Walter Howe commenting that he ran a disciplined operation at NRA headquarters but most of that disciplined atmosphere went out the window when Jack was visiting."
Agreeing, a retired BATF officer, a mutual friend of Jack and myself, added, "Jack would storm into the ATF offices in DC and the circus would open. Our normally no-nonsense and authoritative regulators would soon be following Jack like the proverbial piped piper."
Don Walsh says, "Jack was irascible, and irritated even his closest friends, as we both know. Some of them would probably offer a eulogy similar to Peter Falk's graveside oration in the film, Robin and the Seven Hoods."
Don and Jack once shared a hotel room during a gun buying scheme in some exotically remote locale. Don recalled, "We concluded our business and departed, and for years, Jack would tell people, as a nasty bit of typical Jack humor, that I had stolen a jar of his hair pomade. Given my lack of hair up there, I always wondered what my motive would have been. Truth is, Jack just forgot to pack it when we checked out of the place." At that point, Walsh, an unfettered punster, too, added, "or did Jack Czech out?"
Some of his critics claimed Jack's curmudgeonly ways were part of his instinctive security concerns, no doubt bolstered by his World War II and post war service with the British, plus the nature of his work with Interarms. But, his occupational paranoia was grounded in common sense. For example, he would never allow us to be photographed together. One day I asked him if wasn't carrying the Invisible Man role too far. His reply was classic. He snorted and barked, "For a smart guy at many things, you can be pretty (expletives deleted) dumb at simple ones. If the wrong people see our picture they will know who your best source has been all these years for all those secrets."
Jack sometimes got as he gave. I used to joke with him that if he was such an international figure, why was his telephone number prefix "223" instead of "5.56mm?" But, he could top anything, as in when he told me to "Carry on, you're on the right track" for a book project I had in mind. Then, he added, "In your case, you must spell that as 'carrion.'"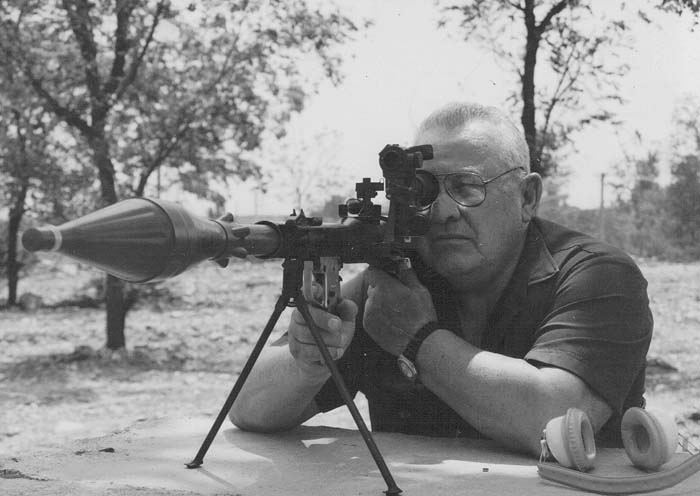 Laughing at my story, Joe Ramos added that Jack's paranoia also increased his profile, saying, "I would go to his house and we would meet in that basement office room of his. First, he would shut the windows because 'those bastards are always listening!,' then he would stoke up one of his awful cigars. That room got unbearable. My wife always knew were I had been when I got home from all that horrible smoke."
Ahhh, his ugly cigars. In conversation this past year, Blake Stevens and I discovered both of us had risked smuggling expensive Cuban cigars into the US for Jack back when it was not wise to attempt this. We both got the same response from Jack too, something along the lines of, "Awwwk, these gawdamn things smell like cheap Commie (effluvia). Next time, spend some of your (expletive deleted) moldy money for good, proper Cuban cigars."
While there is no question that Jack was a gifted and giving mentor to many, his two top accolades were Joe Ramos and the late John Minnery. Most of us agree, too, that both were also his surrogate sons as well. Joe is an A-list firearm designer, developer and mechanic, as well as a prolific writer. John was an espionage professional, a firearms and improvised weapons expert with wetwork experience, and a very good researcher/writer. His death still remains a mystery to me, a close personal friend with whom I co-authored three books.
Jack had to deal personally with the question that troubles all of us who knew John Minnery. I learned of John's shocking death from Jack, who called me as he recovered from the horror of the police visit about John that awful day in 1991. Despite their close relationship, Jack would often get angry with John and refer to him as "Manurey," rather than Minnery. Jack was devastated by John's death, which was officially ruled a suicide.
Joe Ramos delivered a moving eulogy at Jack's service in May 2009, in which he described his own immigration from the Philippines to Canada in 1974, and how Jack became his friend and mentor, while Joe became the son Jack never had. A few touching quotes tell us much about the true nature of Jack Krcma.
Their first meeting in 1979, was arranged by John Minnery. Joe recalls it was not a totally pleasant meeting. "Jack was in his basement office, all the windows closed and he is huffing/puffing on this horrible cigar, enjoying my choking and gasping. Yet, I knew this would be one of the most memorable moments of my young life.
"Later, Jack asked me to do some technical drawings for one of his studies. I thought that I knew everything. He looked at my drawings, cocked this devilish grin and snarled, 'So, you are Mr. Expert? You have a long way to go, Sonny, before you are.' He then pointed out error after crooked line to me. I was near tears. He tucked up my chin and said, 'Don't feel bad, son. I am doing this for you. I will try to teach you.'"
Joe said, "I realized that good was not good enough for Jack. His work had to be perfect. I knew then why the world's major authorities in this field called Jack 'Mr. Perfect' and The Dean of Forensic Science."
As time went on, Joe's work got far less criticism and far more praise from the master. Today, of course, Joe is a well known expert technical illustrator in the business and also an author of note.
In his eulogy, Joe noted that Jack had "dedicated his life as an instrument of true justice. He fought for what is right every time with his unique flair and style. Personally, he taught me all he could, unselfishly without expecting anything in return."
In retrospect, he did that for a lot of us.
Joe said the happiest moment of his life was when his biological father, Genaro, came from the Philippines, where he had been in law enforcement, and finally met Jack Krcma. The two men got on famously before the elder Ramos' passing. During his eulogy, with tears in his eyes, yet, happily, Joe envisioned Mary Krcma, Genaro Ramos and John Minnery welcoming Jack to join them in Heaven.
Now, Jack has gone to the Great Gun Room in Heaven, also joining colleagues Herb Woodend, Ed Ezell, John Minnery, Bob Reynolds and Sam Cummings. Personally, I wish we could have him back.
Vaclav Wenzel Krcma (5 January 1922 – 17 May 2009)

(This could not have been completed without the unselfish, generous and unreserved help, commentary, memory, thoughts, suggestions, pictures and friendship of the following people: Dolf Goldsmith, the late John Minnery, Tom Nelson, Joe Ramos, Anne Samide, Blake Stevens, Don Walsh, and a few others who preferred to contribute from the shadows of Jack's world. Thanks so very much to all. And, even though he'll hurl a humungous clap of thunder to shake your soul, and a lightning bolt to sear your posterior as you read this, I know Jack thanks you all, too.)
This article first appeared in Small Arms Review V13N4 (January 2010)