By Rober G. Segel
World War II cast iron Japanese paperweight of an infantry soldier manning a Type 11 light machine gun from the prone position. Details include full Japanese uniform complete with full field gear, star on helmet and the Type 11 with side feeding ammunition tray. The art is signed on the rear with three kanji indicating "Made by" and the artist's name, possibly "Gorou." The overall length is just under 12 inches.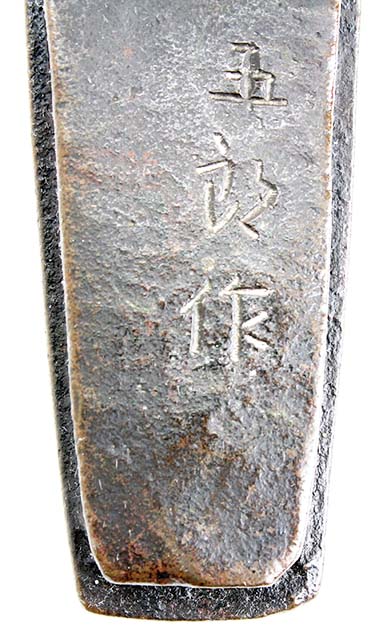 Post-World War II British Air Gunners Association automobile bumper bar badge. The Air Gunners Association was a veteran's organization of bomber air gunners that typically manned turrets and side guns to protect the bomber from aerial attacks. Their emblem consists of a winged cartridge with AGA to the center. Made of steel, it measures 3 inches in diameter not including the mounting lip.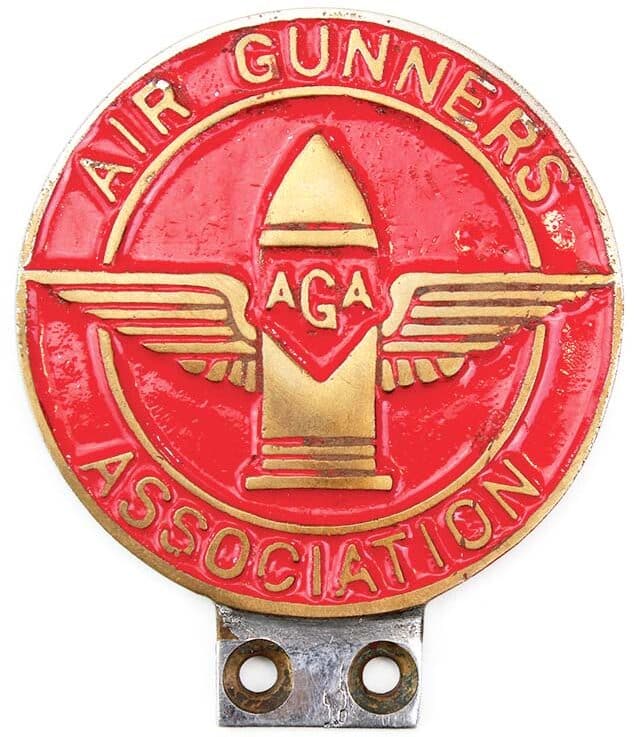 World War I Australian brass shoulder title for the 12th Company Machine Gun Corps on black felt backing.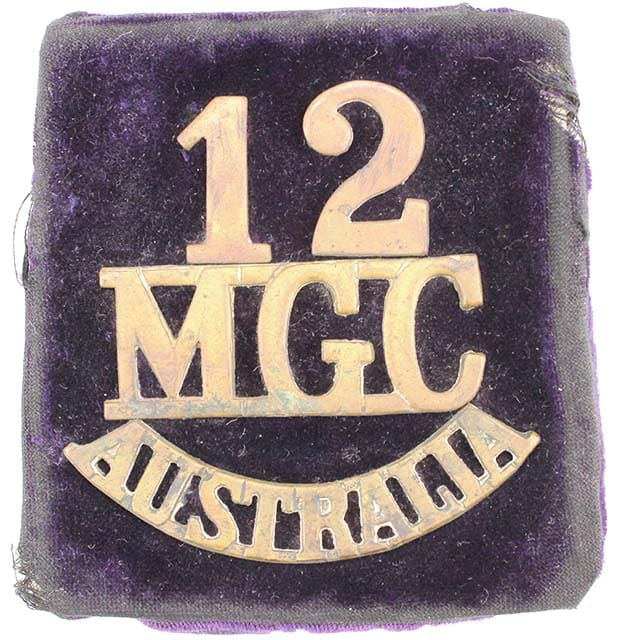 Tiffany & Co. 14k gold Thompson brooch in its original Tiffany presentation box. This pin is featured prominently in a 2011 book titled, Lest We Forget—Masterpieces of Patriotic Jewelry and Military Decorations by Judith Price, President of the National Jewelry Institute. Ms. Price cites Annamarie Sandecki, Director of the Tiffany & Co. Archives in the book concerning Tiffany Thompsons. While it is known that there were nearly 100 Tiffany Thompsons made in sterling silver as pins and money clips for promotional purposes and marked on the bottom of the stock "Tiffany & Co. Sterling," only two pins were made in 14k gold making this brooch exceptionally rare and previously unseen anywhere. It should be also noted that the silver brooch has the drum flattened on the rear should it be mounted on a money clip, whereas the gold brooch has the full round drum. Pin back and approximately 2.25 inches long and maker marked on the bottom of the stock, "Tiffany & Co. 14 kt."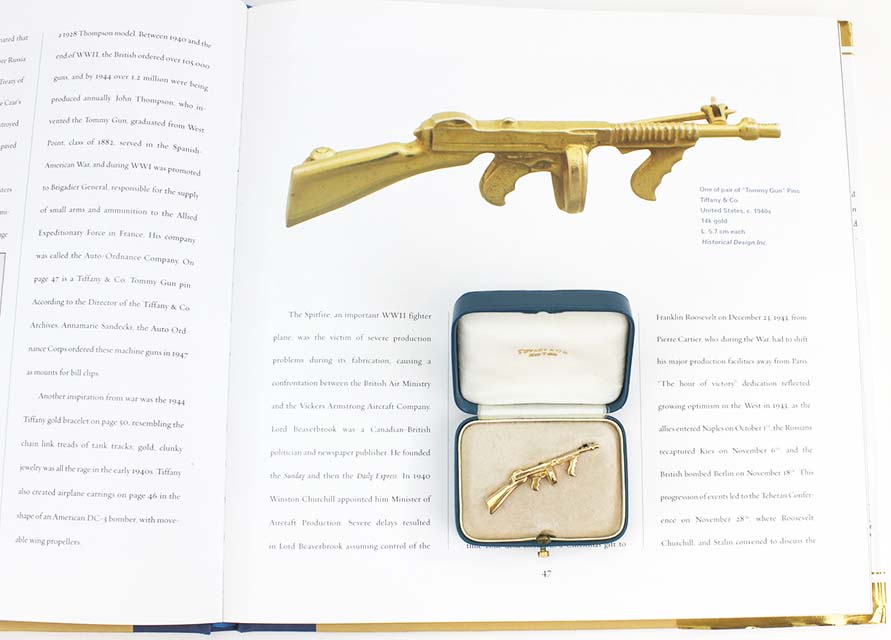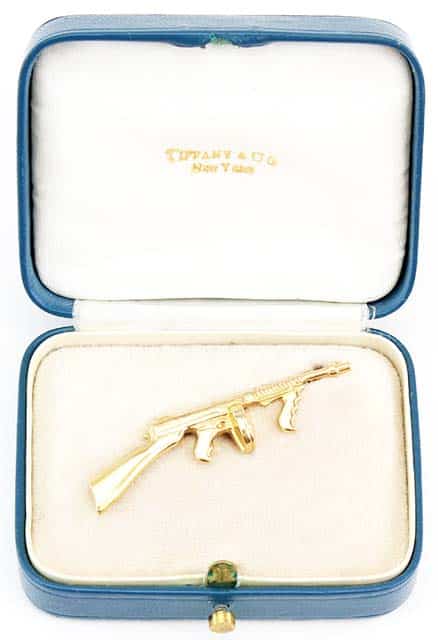 German World War I headquarters flag for the 1st Machine Gun Section (1st Maschinengewehr-Abteilung). Stitched black, white and red flag (Germany colors) with stitched MG 08 Maxim machine gun on sled mount and the identification of "1. M.G. Abt." Measures approximately 20 inches wide by 14 inches high.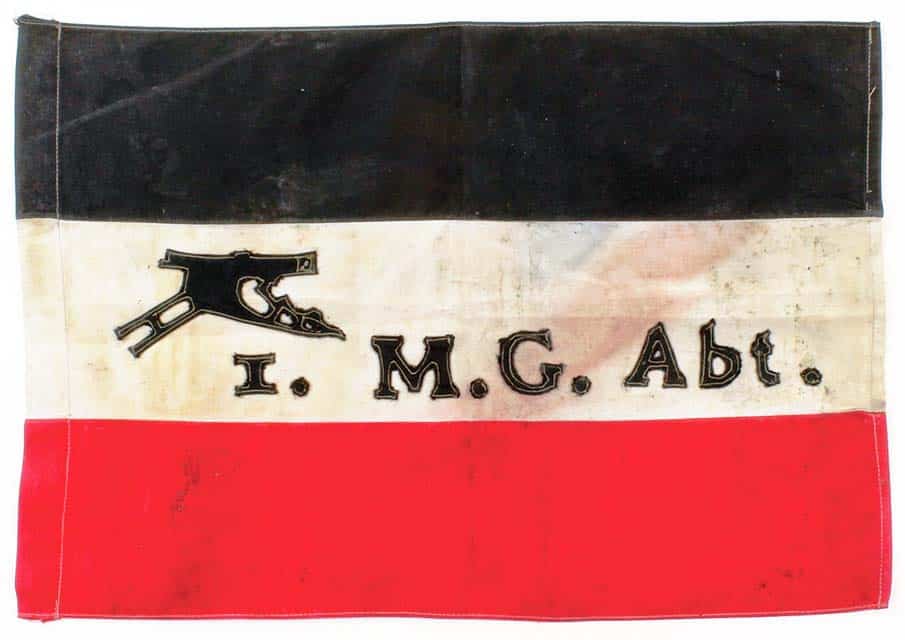 This article first appeared in Small Arms Review V23N10 (Dec 2019)