By Jean-Francois Lengendre
Early Rheinmetall Gurtfüller for German MG 17 Aircraft Machine Gun Belts.
This short article is intended to describe the early Gurtfüller commercially offered by the Rheinmetall-Borsig company to load MG 17 belts with 7.92x57mm ammunition. This early belt-loader is an extremely scarce collector's item and therefore the description and photographs of the device are excerpted from an original Rheinmetall-Borsig report dated December 8, 1937.
The Rheinmetall-Borsig report concerning this Gurtfüller is referenced "W7.9 B-4" and is dated December 8, 1937 at Berlin-Tegel. Its title reads "Beschreibung, Wirkungsweise und Bedienungsanleitung des Gurtfüllers für das Fluzeug-maschinengewehr ST6" which means "Description, operation and instructions for use of the belt loader for the aircraft machine gun ST 6." One can note that the designation of the weapon itself is the Rheinmetall company internal commercial designation ST 6 and not the Luftwaffe designation MG 17. This document has also two other companion reports from the Rheinmetall company namely "W 7.9 V-5" and "W7.9 B-2" both dated August 1938 and which describe the operation of the so-called ST 6 aircraft machine gun itself, for motor mount with and without synchronization.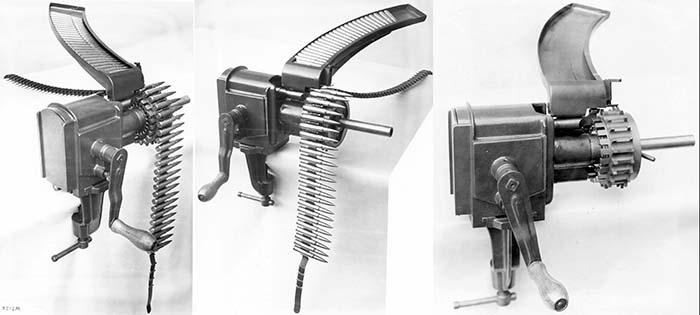 This belt-loader is intended to load and unload the non-disintegrating metal belt for MG 17 designated Gurt 17. A thorough description of this early Gurt 17 belt (later renamed Gurt 17 a. Art = old model) has been provided by the author in Small Arms Review Vol. 8, No. 2, November 2004. The machine is basically composed of 6 separate parts which are stored disassembled in a wood carrying crate (440x240x185mm) weighing a total of 16kg.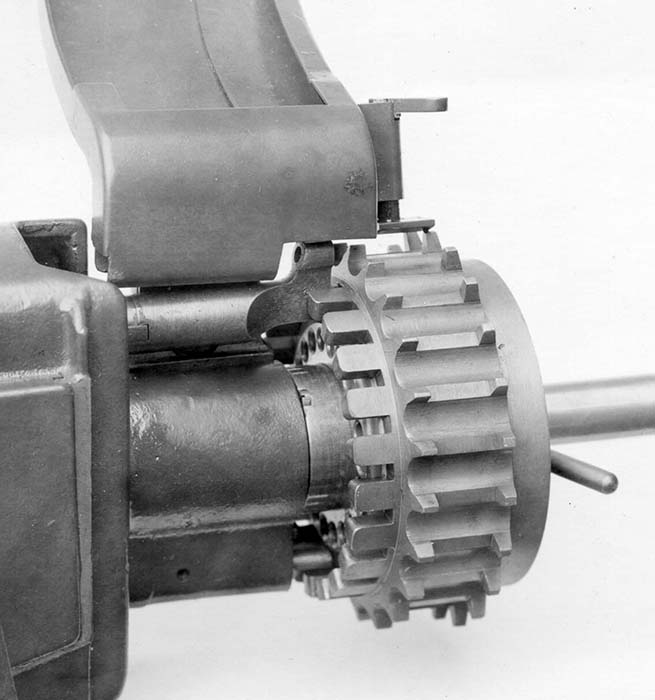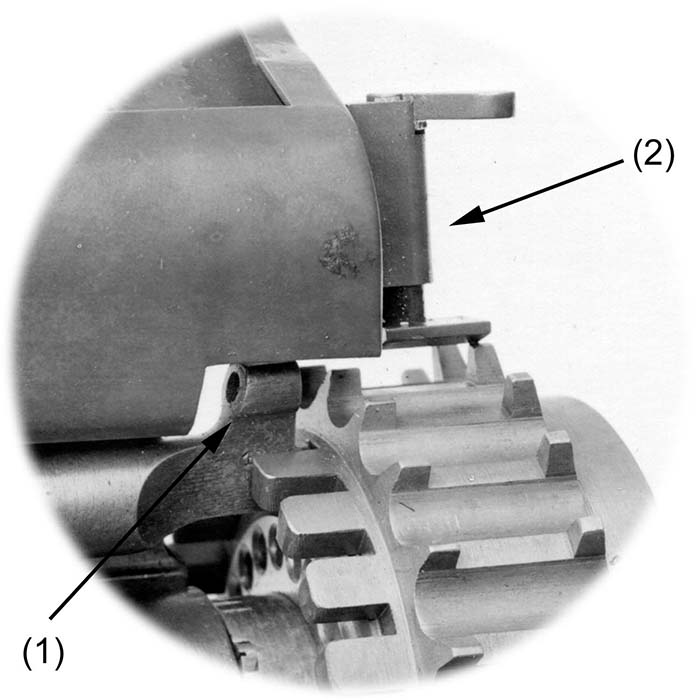 Cartridges are provided by means of a slightly curved flat feed-tray which enables the operator to place side by side the cartridges in the required sequence (armor-piercing, tracer, incendiary, etc.). The belt is inserted with open-side up into the star shaped drum. With each turn of the crank-handle the drum is rotated and a fresh-cartridge is pushed out of the feed guide into the empty belt pocket.
When the machine is set for an unloading operation, the loaded belt is also driven by the wheeled drum. The short plunger used to push a fresh round into its position in the belt during the belting operation, is then fitted with an extra long finger which therefore enables to push through the cartridge seated in a loaded belt out of its pocket.
The cartridge feed guide is made of pressed steel sheets and can accommodate a maximum of 30 cartridges.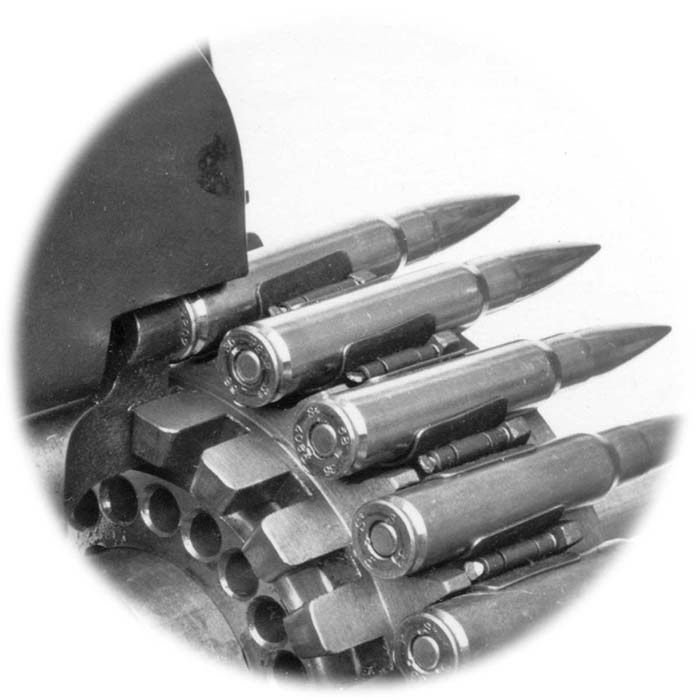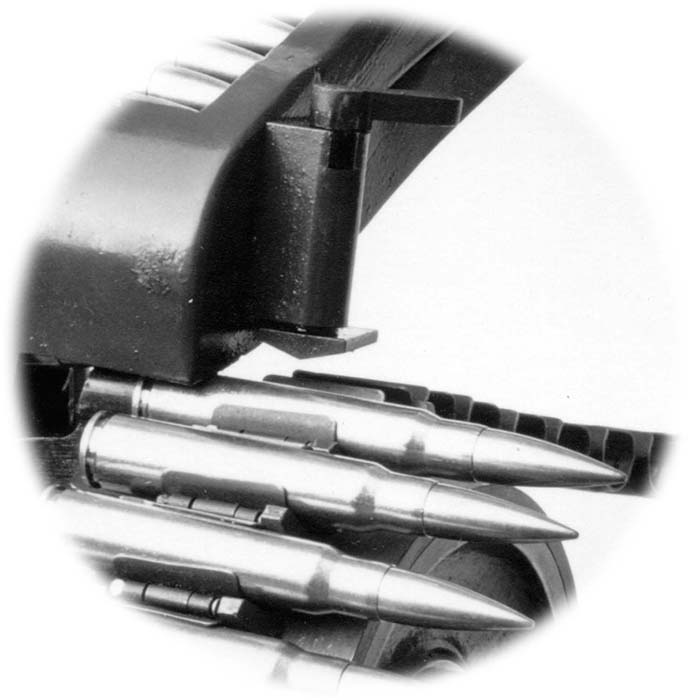 It is also recommended in the report that this machine be used to control the proper seating of the cartridges that have been manually loaded by hand in the belt. Therefore, it is recommended to pass though the machine the entire hand loaded belt which would then somewhat work as a "positioning" machine.
This early machine should not be confused with the later and more versatile loader denoted "Kürbelfüller 37" (literally crank-loader) intended to cope simultaneously with any type of belts for MG 17 or MG 81 and with double-drum magazines for the MG 15. Furthermore, this multi-purpose model 37 loader is also fitted with a cartridge hopper divided into three separate sections, therefore enabling, by means of a very ingenious design, to make various belting sequences with up to three different cartridge types.
This article first appeared in Small Arms Review V10N2 (November 2006)