One of the products we we've been following in the shadows finally broke cover at SHOT. The MDT Zero Stage trigger is an electronically actuated trigger that uses a sensor to detect trigger movement and solenoid to trip the sear. The result is a trigger shoe that has almost no movement. Removing the opportunity to for the shooter to influence the rifle during the shot means an increase in accuracy.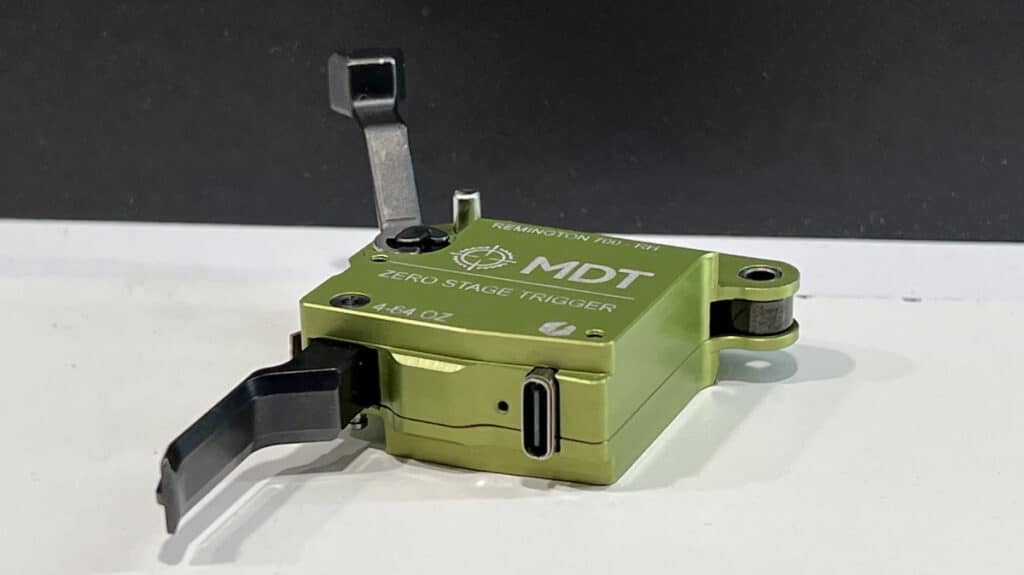 According to MDT, the Zero Stage trigger, which is still in beta testing, is a drop-in replacement for most Remington 700 triggers. To accommodate the electronics, it's 3/8in wider than a standard Rem 700 trigger. While many stocks and chassis have oversized trigger pockets that will fit the wider trigger body, some with narrow trigger pockets will need a bit of Dremel work to get them in.
MDT said the specifications of the advanced prototype MDT showed at SHOT are subject to change, but they said the trigger pull weight is adjustable from 4 to 64 ounces in one-ounce increments, provides between 1000-1500 pulls on a charge, and can be fully recharged in 20 to 30 minutes using its bottom-mounted USB-C port. We were told the trigger is weatherproof and the company is working to get as many as 4000 trigger pulls on a single charge as they optimize the battery and electronics. The trigger has a built-in accelerometer that is used to detect and prevent trigger activation resulting from bumps or drops.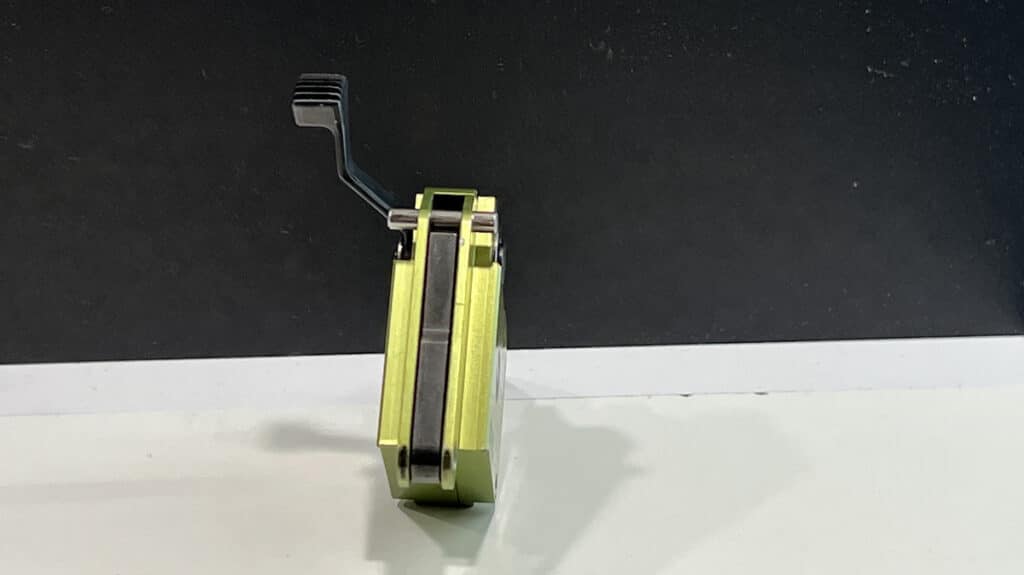 MDT partnered with LabRadar for this project and says the trigger is expected to come to market at SHOT 2024 with an expected price of around $600.