MASTERPIECE ARMS (MPA)
MPA Grenade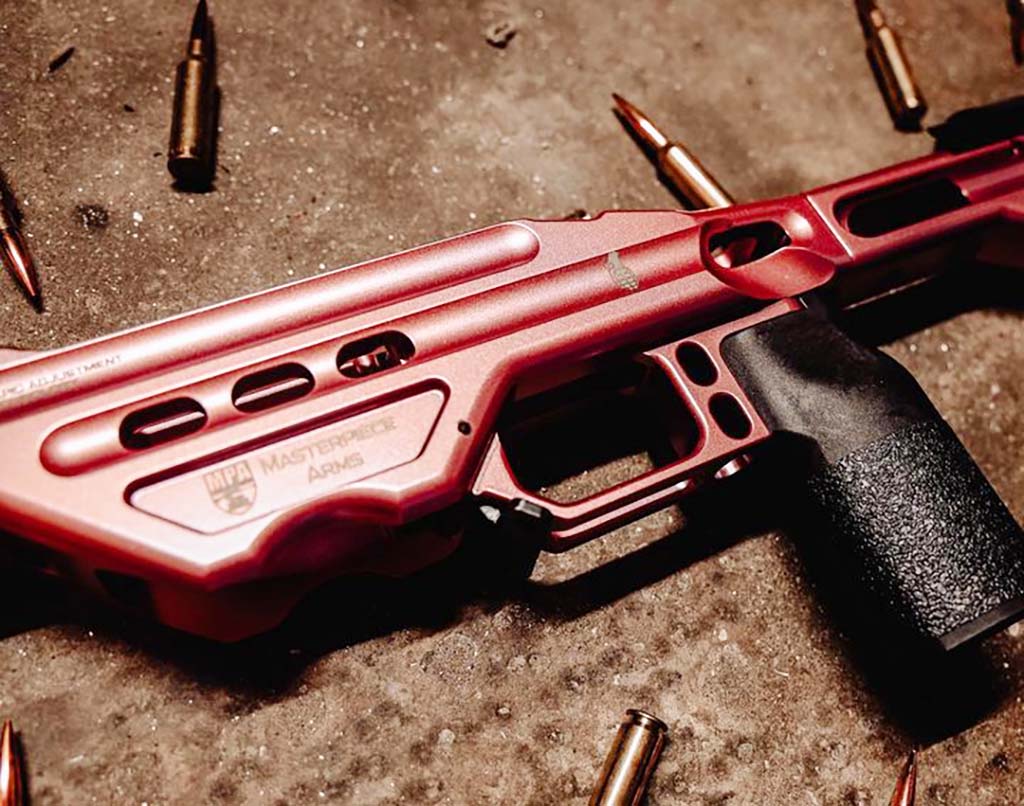 MasterPiece Arms (MPA), manufacturers of the MPA BA Rifles and Chassis Systems, introduced the MasterPiece Arms Grenade. MPA Grenades are chassis that pass MPA's inspection in every way except cosmetically. Whether it be a small ding in the paint, a run-in with a laser that was having a slightly off day or some other minor cosmetic blemish, these chassis will still function with the same flawless perfection you expect from MPA, but with their own special flair.
The blemishes will all be considered mild and, in most cases, are difficult to identify without very close inspection. The small grenades lasered on them will mark them as the unique MasterPieces that they are. These are hand-built precision instruments and not production components.
AMERICAN BUILT ARMS COMPANY
MOD*X GEN III Chassis for Bergara B-14 Rifle

American Built Arms Company (A*B Arms brand) announced that their best-selling rifle chassis, the MOD*X GEN III Modular Rifle System™, is available for the Bergara B-14 SA. The A*B Arms MOD*X GEN III Modular Rifle System™ is a lightweight (3 pounds, 2 ounces), ergonomic, drop-in aluminum chassis. It serves as a modular foundation on which tactical accessories can be added according to the operator's needs. Designed for Bergara B-14 Short Action, right hand.
PULSAR
Ultra-Powerful Axion XM30S Monocular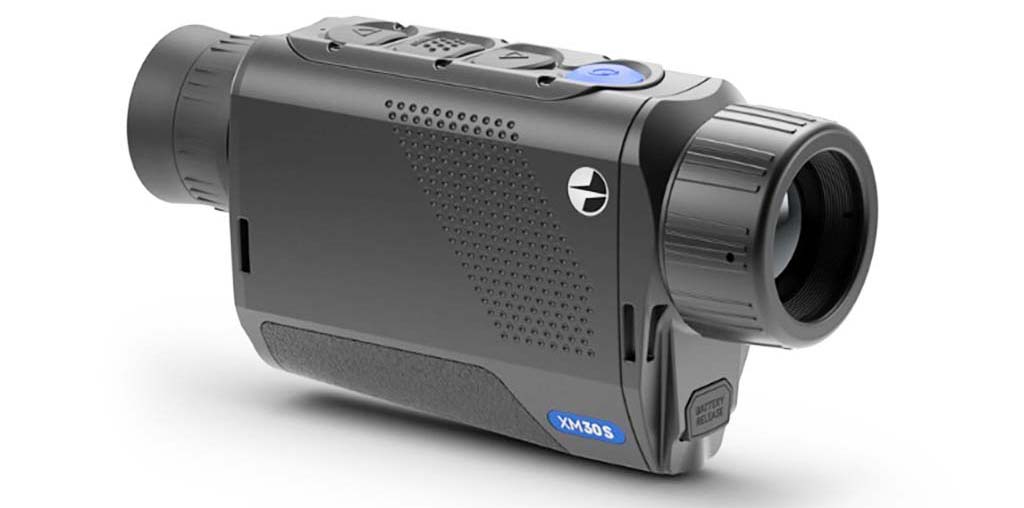 Pulsar announced the release of its elite thermal monocular, the Axion XM30S. Fitting easily into a hand or pocket, this monocular has a 1024×768 AMOLED display, 4.5x-18x magnification, 320×240 sensor resolution, 1,400-yard detection range and high optical magnification with 4x digital zoom. With a lightweight and rugged magnesium alloy housing, Axion XM30S also features video and photo recording, Stream Vision app capability and picture-in-picture zoom. The Axion XM30S also boasts an IPX7-waterproof rating and multiple color viewing modes.
ALIEN GEAR HOLSTERS
Springfield Hellcat OWB Paddle Holster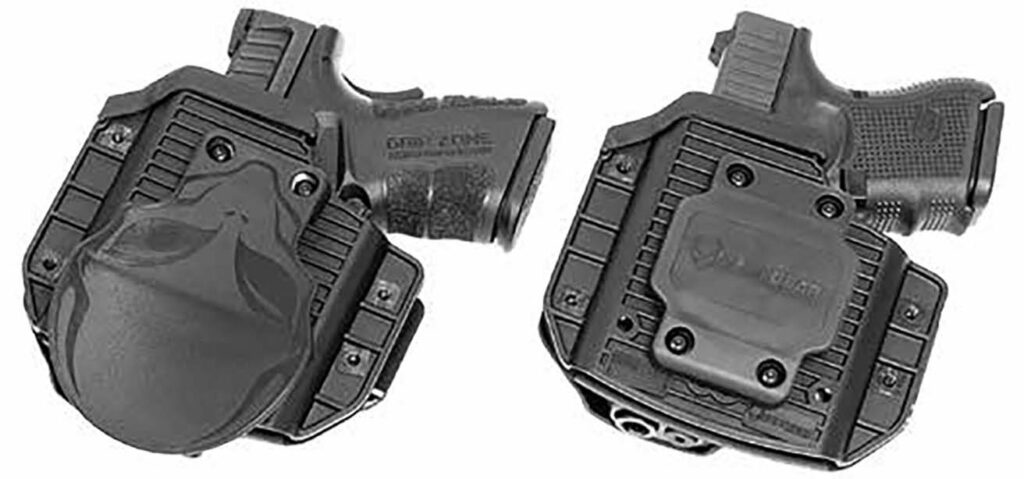 Alien Gear's Springfield Hellcat Cloak Mod OWB Paddle Holster combines an ultra-durable holster base with a custom-molded retention shell. The holster base has a hard polymer rear plate, a spring steel flex plate and a thermoelastomer outer membrane that the user's pistol sits against with a trigger guard retention bump to ensure stable retention while carrying. The flex plate bends when the pistol is inserted, acting as a retention assist. The hard base makes the holster durable, so it can be worn through any activity level. Users can adjust the fit via the mounting hardware, or even customize it with the included Parts Pack. Please note that the holster shell is custom-molded for the Springfield Hellcat and is only compatible with the factory slide. (The Cloak Mod OWB Paddle Holster is patent pending.)
DAVIDSON'S / WILSON COMBAT
Wilson Combat PPE Carbine
Davidson's, a firearms wholesaler, has partnered with Wilson Combat to produce a Davidson's Exclusive firearm. The Wilson Combat PPE Carbine is based on the WC-15 platform. Chambered in 5.56 NATO, the PPE has a 16-inch LE Profile match grade barrel, two-stage trigger, mid-length gas system with low-profile gas block and a .5×28-inch threaded muzzle with Q-Comp muzzle device. Other features include: forged upper (flat-top) and lower receiver with tactical trigger guard and Wilson Combat 10.4-inch M-LOK rail.
davidsonsinc.com / wilsoncombat.com
This article first appeared in Small Arms Review V25N2 (February 2021)