By Ken Keilholz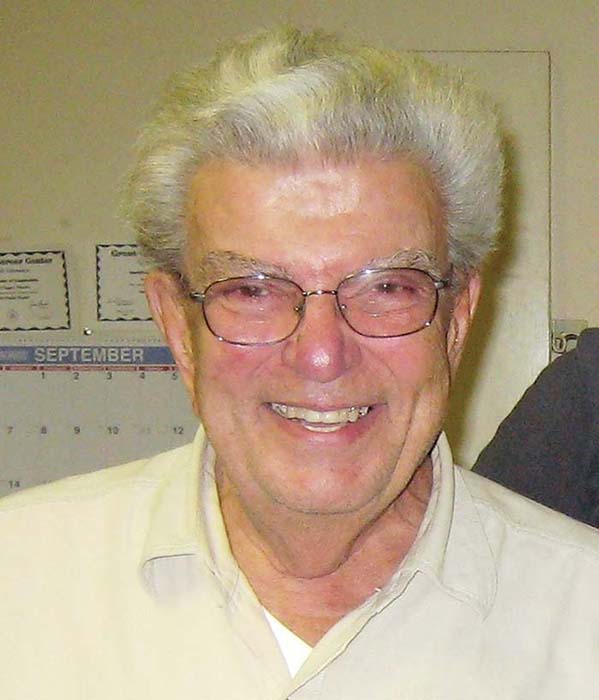 The Class III community has lost one of its earliest, well known and respected collectors on July 29, 2012 after a brief illness at the age of 82 years old. Dick was a veteran of the 82 Airborne Division, Fort Bragg, N.C. during the Korean War. After his stint in the Army, Dick went to work for his father at the Wray Electric Company in Cincinnati, Ohio. He eventually took over the business and helped it grow into one the largest electrical companies in the mid-west doing major hospitals, colleges and even wiring NIKE missile bases for the Defense Department.
Dick started going to gun shows at an early age with his older cousin who helped fuel the fire of his collecting passion. He had a keen eye for historically important firearms. He loved the history of the weapons as much as the guns themselves. He was particularly enthralled with early machine guns and read everything that he could on machine gun development and early history. As his knowledge grew in those early years, and with the help of other collectors, Dick was able to put together a fantastic collection of machine guns, accessories and related manuals, files and company records that would be almost impossible to recreate today.
The more he learned, the more he became totally involved in collecting and preserving these rare pieces of history. In the early 1980s he learned that Portugal was going to dispose of their early Maxim guns that were similar to the U.S. 1904 Maxim. Dick flew to Portugal and with the help of an arms agent purchased the Maxims. He then flew home and became a class II manufacturer and proceeded to build side plates at an old bowling alley that he converted to his work shop. He went back to Portugal to get the Maxims but they were gone… scrapped! Needless to say he was more than just disappointed. The Portuguese then agreed to sell him Vickers guns instead. So he took them apart on the spot and shipped them home. He named his class II manufacturing business "VSM" in honor and recognition of Vickers Sons & Maxim. Dick learned the use of a milling machine and a lathe and surrounded himself with some incredibly talented fabricators who could make anything. It was because of Dick and his efforts and foresight that saved those Vickers guns and made them available to the American collector market.
Dick read constantly and could answer just about any question that collectors could come up with concerning machine guns. He was definitely a true "historian" when it came to machine guns. He was more than willing to share the information with other like minded collectors and historians. He mentored many an up-and-coming collector who would travel to Cincinnati to visit Dick and view his collection at the "bowling alley" that became his show place and work shop. Guns were willingly taken apart for study and instruction. He gladly made his vast historical files available for study and reference. He loved the guns, he loved the history, he loved learning about them and loved talking about them.
Most importantly, Dick had a kind of presence about him: always a smile, great sense of humor, but never a sting to that humor. He was honest and straight forward with a love of life. He was never boastful and always very humble. He was a brother to some and a father to others. All who knew him will remember his wide smile and generous spirit. One of the truly good guys who will be missed.
This article first appeared in Small Arms Review V16N4 (December 2012)