Gone are the days of the slick stick. The modern fighting carbine is stacked with capability in the form of lights, lasers and the switches that control them. If you're looking for a way to get some control of not only your rifle, but also your cabling, check out S.I.'s new Mini Handstop.
The Strike Mini HandStop with Cable Management System (M-LOK) is a compact accessory that offers enhanced firearm control and wire organization. This lightweight, high-strength impact resistant handstop features the patent-pending S.I. Cable Management System (CMS), offering versatile cable routing options, such as alongside, across, 90-degrees, U-shape or Z-shape, and excess wire storage for a clutter-free shooting experience.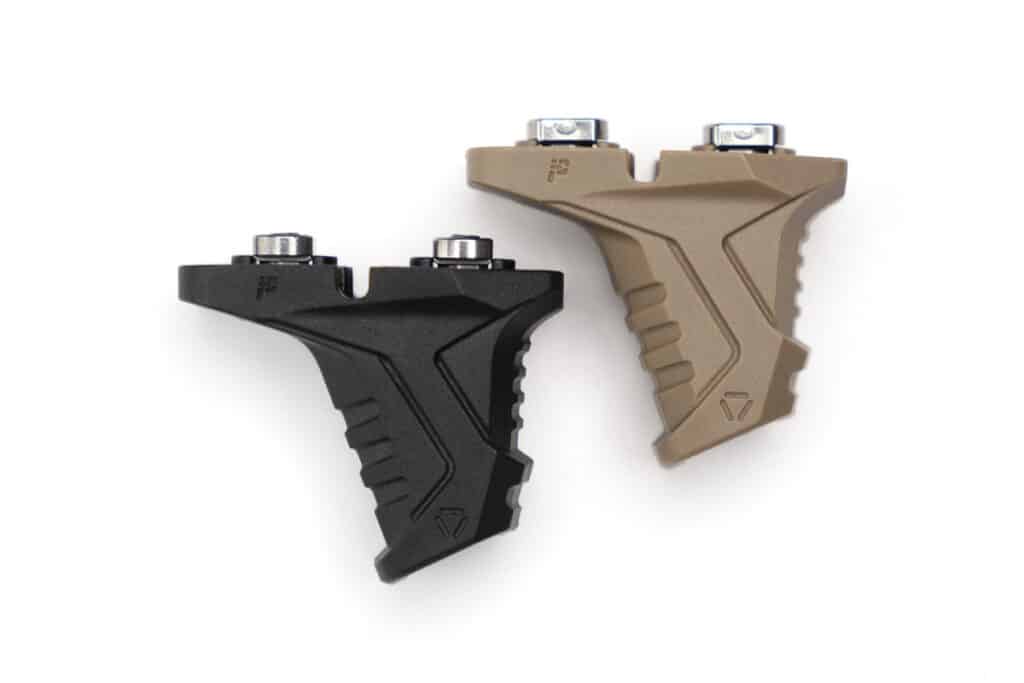 Designed for single M-LOK slot attachment with a compact 1.70-inch overall length, the Strike Mini HandStop provides a rearward angled, pull style grip option for superior weapon control. The textured front and rear finger areas ensure a secure grasp, while the built-in front and rear barricade stops provide additional stability. The handstop is made from the custom blended SI Polymer Extreme material and is offered in black and coyote tan.
Features:
Built-in SI Cable Management System (CMS) w/ excess wire storage (patent pending)
Single M-LOK slot attachment with 1.70″ (43.18mm) overall length
Cables can be routed: alongside, across, 90-degrees, U-shape or Z-shape
Rearward angle for pull style grip options for better weapon manipulation control
Textured front and rear finger areas for better grasp
Built-in front and rear barricade stop
Lightweight
High-strength impact resistant custom blended SI Polymer Extreme material